DonTale Mayes vs Hamdy Abdelwahab Pick & Prediction
July 28, 2022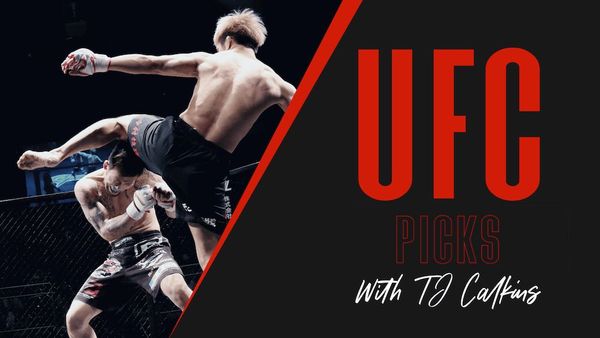 DontTale Mayes is a -165 favorite against Hamdy Abdelwahab. Their heavyweight fight takes place at UFC 277 on Saturday July 30th, 2022. These fighters will make the walk right around 830 PM EST. 
Be sure to always check out all of our UFC picks and promos!
DonTale Mayes -165 vs Hamdy Abdelwahab
✅ DonTale Mayes has some ability in each aspect of MMA, but does not have a differentiating quality to point to as to how he will win fights. His last couple wins have come by just being better and more rounded than his subpar opponents.That was following being finished twice by higher level opponents. As he runs into opponents with higher levels of ability, the wins will become much harder to come by. Mayes is a sound enough striker but lacks true power. He has a competent wrestling game as well but will be stifled and even taken down by superior wrestlers. 
✅ Hamdy Abdelwahab is a UFC debutant. He is a relatively inexperienced fighter in MMA, but the  gifts are there for him to find success. He has won via stoppage in five of his pro fights thus far. It should be noted those wins were against a lower level of competition, but he has looked exactly how he should look against those fighters: dominant. His very real power has been evident and he will look to carry that over to the UFC. I think he will be able to force his way inside on Mayes and test the chin from the onset. It also appears he has a sound gas tank and will not slow as the fight progresses. Abdelwahab has also shown a sound wrestling foundation, and it would be somewhat surprising if he were taken down in this fight. Abdelwahab could also land takedowns of his own if he so chooses. 
✅I have seen enough from Abdelwahab to believe he will finish some wins in the UFC. It is good that he is matched up with an opponent not well above his station for his debut. He is going to fearlessly come out and look to walk Mayes down and try to put it on him. Abdelwahab certainly has a power edge even being the smaller fighter. I do think a big shot from Abdelwahab is at least as likely as any other outcome of this fight. We are getting a juicy +220 ITD price tag on the debutant, which feels like a nice value. Mayes is certainly not a fighter that has put opponents away quickly and Abdelwahab will get every opportunity to make a statement in his debut.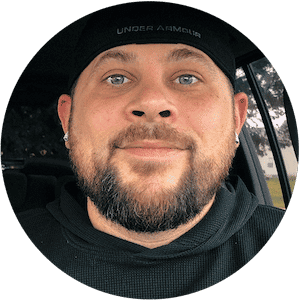 TJ Calkins
TJ Calkins was raised in a gambling loving household. He knew how to handicap horse races and follow line movements well before his tenth birthday. While sports betting remained a passion into adulthood, poker and Daily Fantasy Sports also became passions and remain as such today.