Denver Broncos training camp record highest attendance on Saturday
July 31, 2022
The Denver Broncos training camp recorded the highest attendance with 7,121 people coming in for Back Together Saturday. This number was even higher than the attendance of Oakland Athletics' home games this year, according to sports writer Andrew Mason.
According to Mason, these spectators likely came due to the recent addition of Russell Wilson to the Broncos roster. Wilson came to the Broncos after a mega-trade deal with the Seattle Seahawks during the offseason. The quarterback is a nine-time Pro Bowler, one of the most accomplished quarterbacks in the NFL.
Broncos head coach Nathaniel Hackett said that the crowd's cheering boosted his motivation.
"Broncos Country! Everybody keeps talking about it," Hackett said after practice. "It just got me fired up hearing the screams and stuff. Just speaking on that — it's awesome. … Everywhere you go, everybody talks about where the best fans are and stuff like that," he remarked.
"It's pretty awesome when you come out here the whole [berm] is gone. No green is showing, just orange. I think the guys love it, we love it, and it's about all of us together. We need that crowd to be able to help us win a lot of games."
Broncos 2022 Training Camp began on July 27 and will end on August 11. at UCHealth Training Center. In addition to practice, there are other events such as performances by Kenny Chesney. Fans also get to enjoy special perks such as front-row seats. Admissions to the venue are free.
Training plan
Broncos don't put a focus on 7-on-7 passing drills and 1-on-1 battles that are common for training camps in the major league. Under Hackett's supervision, the team exclusively worked with 11-on-11 sets. They have yet to try 1-on-1 drills.
According to Hackett, he just wanted his team to play football together during this time, especially with new additions to the team.
"We're trying to jerry rig some situations," Hackett said.
"We'll jerry-rig some stipulations on both me, defensive coordinator Ejiro Evero and offensive coordinator Justin Outten to try and make it so that we can kind of jerry-rig some of those other things that you might do, whether it's a pass period, a man coverage period, a zone coverage period, a pressure period," he continued.
Hackett also added that he intends to create a progressive environment for the team to play.
"Besides that, in the end, it's about those guys being in the huddle, going out there, playing and executing together," he said. "I just want to create that as much as possible."
Evero agreed with Hackett and said that 7-on-7 work was not a good representation of real football.
"I feel like 7-on-7 is not real football — a quarterback can]hold the ball longer," Evero said. "It's not the same lanes in terms of what the quarterback is looking at. I just feel that as much real football as you can play as possible — that's what I love about what we're doing.
This season, the Broncos also drafted Montrell Washington in addition to Wilson. He is expected to take on the position of the team's return specialist.
According to Dwayne Stukes, Broncos' special team coordinator, Washington has performed well during the training camp.
"Montrell has come out here, he's done a great job as far as body position and as far as catching mechanics," Stukes said. "Montrell is a hard worker. He's humble but he's confident.
"He's confident in his ability, and so am I. I've been pleasantly pleased with how Montrell has handled it."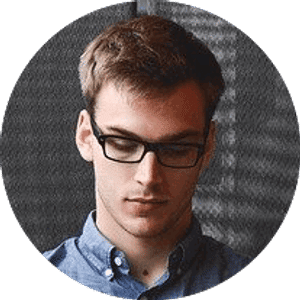 Jake Williams
Jake Williams is a sports gambling expert. He's been writing in the sports betting and DFS industry for over a decade. He specializes in MLB and NBA, along with College Basketball and College Football.