Cleveland Guardians interested in Juan Soto, report says
August 2, 2022
The Cleveland Guardians have joined the race to acquire Washington Nationals pitcher Juan Soto. The player earlier refused to sign a new $440 million extension contract with the Nationals, which made the Dominican everyone's favorite to sign.
However, the Guardians are on a tight budget. Soto is already making $17.1 million, with two additional trips through arbitration paying him around $55 million. Meanwhile, the Guardians' whole payroll only accounts for $67.8 million.
The Guardians plan to sharpen their offense with Soto. Previously they had talks with Oakland Athletics to lure Sean Murphy. According to sources close to MLB, the Guardians are also eyeing the Chicago Cubs' Wilson Contreras and the Seattle Mariners pitcher Luis Castillo.
Reports said that the Nationals wanted Daniel Espino in exchange. Espino has not been playing since April due to his right knee injury. He is on an intensive throwing program as part of his recovery. The 2019 No.1 pick made four starts at Class AA Akron before being shut down. He went 1-0 with a 2.45 ERA and 35 strikeouts in 18 1/3 innings.
Espino was born in Panama and moved to the United States at the age of 15. Growing up as a baseball fan, he admires former New York Yankees pitcher Mariano Rivera.
"When I grew up, I was watching Mariano Rivera. So obviously I want to do the same things that he did, win a World Series and be a Hall of Famer. Those are things that happen in my goals," he said in an interview with MLB.
Risky move
Jeff Schudel of The News-Herald argued that the move for Soto was not necessary.
"Adding Soto would make the Guardians better than the (Minnesota) Twins," he said. "But would one more very good player make them good enough to beat the Yankees or the Astros, or even the Blue Jays in the playoffs? Would he make them better than the Mets or Dodgers in the National League? Probably not."
Schudel said forcing the move would jeopardize the team's financial sustainability.
"At the rate, he is playing, Soto might command $25 million in arbitration in 2023 and north of $30 million in 2024," he said. "That would be pricey for the money-conscious Guardians and likely prohibit them from adding more talent next season."
The Guardians have young prospects such as Tyler Freeman, Jose Tena, outfielder/infielder Jhonkensy Noel, and catcher Bryan Lavastida on their trade list. Freeman has hit .279 (82-for-294) with four homers and 44 RBI at Class AAA Columbus. He missed the start of the year while rehabbing a surgically-repaired left shoulder.
Meanwhile, Lavastida was a 15th-round pick in 2018. In 44 games at Akron and Columbus, he hit .207 (35-for-169) with four homers and 14 RBI.
Tena and Noel were signed out of the Dominican Republic. Tena is hitting .267 (89-for-333) with seven homers and 35 RBI at Akron. Last year he hit .387 to win the Arizona Fall League batting title. Noel leads the organization with 28 homers. He hit .218 (69-for-316) with 28 homers and 60 RBI at Class A Lake County and Arkon. He has 100 strikeouts and 26 walks.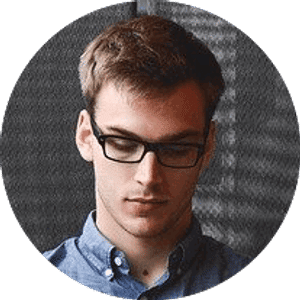 Jake Williams
Jake Williams is a sports gambling expert. He's been writing in the sports betting and DFS industry for over a decade. He specializes in MLB and NBA, along with College Basketball and College Football.