Canadiens sign center Kirby Dach, uses first overall pick on forward Juraj Slafkovsky
July 8, 2022
On Thursday this week, the Montreal Canadiens was involved in a convoluted three-way deal to acquire Canadian center Kirby Dach. Montreal began a trading spree with the New York Islanders before agreeing to terms with the Chicago Blackhawks to land in Dach.
The Canadiens parted ways with defenseman Alexander Romanov, a 98th overall pick, a 13th pick, and a 66th pick.
The signing of Dach took place only a few hours before the Canadiens used their first overall pick on forward Juraj Slafkovsky in this year's NHL Draft.
Canadiens' trading spree
This year's NHL Draft was scheduled to take place on July 7-8. The Canadiens kicked off the event in style. Montreal went the extra mile to acquire Dach.
The Montreal-based club reached out to the Islanders for a single 13th pick in exchange for Romanov and a 98th pick that can be used in this year's draft, to which New York replied enthusiastically. The deal worked in favor of all parties, and soon enough, Montreal ended up not using the 13th pick. Instead, the Canadiens added it in a trade package alongside a 66th pick for the Blackhawks.
Romanov was signed to play in Montreal in 2020. The Russian pro only played two seasons with the Canadiens and made a total of 133 regular season game appearances. He recorded 19 points, four of which were goals and 15 assists.
Eventually, Chicago walked home with two picks in exchange for Dach, who was picked third overall in the 2019 NHL Draft. The young Canadian debuted with the franchise on October 20, 2019, in a game against the Washington Capitals.
The 21-year-old spent three seasons in Chicago and played 152 regular-season games and as few as nine playoff games. The former Rockford IceHogs made 59 total points, 19 of which are goals, and the remaining 40 are assists.
During his time in Chicago, Dach was quite a stellar player for the club. He was loaned to the Canadian national team in 2021 to play in World Junior Ice Hockey Championships, on which he was named team captain on December 23.
Dach wrapped the year with an injury after a hard impact with Russian forward Ilya Safonov during a pre-game. A medical report confirmed that Dach suffered a fracture in his wrist. He was forced to miss the remaining of the tournament and the majority of games during the 2020-2021 NHL season. While his release from Chicago remains to be seen, his injury could be one of the determining factors behind the trade.
Dach is a restricted free agent, meaning that he is no longer deemed an entry player but is yet qualified to be an unrestricted free agent when his contract expires. It remains unknown cap-wise how much the young center would cost Montreal for his signing.
Despite this, having Dach on the team was a huge win for Montreal since both he and Slafkovsky offered the appropriate "big man" frame that can be put to good use by the club.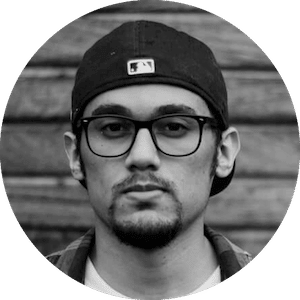 Gus Anderson
Gus Anderson is a gambling wizard. As a kid he dreamt about becoming a Tennis, Hockey and Golf professional but ended up as a gambling professional with focus on both sports & casino.