Calvin Kattar vs Josh Emmett Pick & Promo
June 16, 2022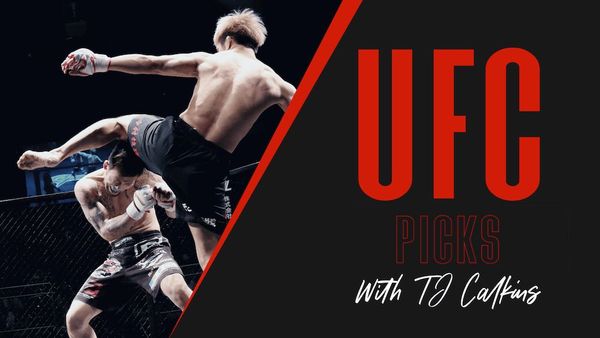 Calvin Kattar is a -240 favorite against Josh Emmett. Their five round featherweight fight takes place at UFC Austin on Saturday June 18th, 2022. These fighters will make the walk around 10PM EST. 
Be sure to always check out all of our UFC picks and promos!
Calvin Kattar -240 vs Josh Emmett
✅ Calvin Kattar is generally a striker that relies on his boxing and volume to take rounds. He is coming off his best performance in the octagon, a win over Giga Chikadze. He has racked up four finishes in the UFC, but none since moving into a higher echelon of opponents. In fact, he has lost two of his last five fights. The losses have come to recently retired Zabit Magomedsharipov and Max Holloway. Of course that Max Holloway fight is a famous one. Max landed the most significant strikes in any UFC fight ever with 445. Max was on fire that night, but the fact that Kattar eats shots is something that will be a problem for him in this matchup. Even when averaging the significant strikes absorbed over Kattar's last three fights (all five rounds), that figure is still 219. Kattar will be the fighter landing more volume in this fight. He simply throws a lot more than his opponent, and he will be a round winner with that volume. I should say he will win rounds in which he is not knocked down. If this fight goes to the scorecards after five rounds, it is something of a certainty that decision will be read for Kattar. 
✅ Josh Emmett is a power striker, entering this fight on a four fight win streak. That streak coincides with his return from an ugly orbital injury back in 2018. Emmett has not been as active as a fighter as we would like to see, with this being just his fifth fight in three plus years since his return. Emmett does not bring the same volume as Kattar in general, but it can be brought out of him. The fight of the night win against Shane Burgos really comes to mind on that front. Burgos was able to keep engaging and it lead to a war in which Emmett's power won the day. Emmett had a personal best 127 significant strikes landed in that three round fight. He also had two knockdowns. Knockdowns are Emmett's bread and butter. He has at least one knockdown in each of his last seven consecutive fights, totaling 11 in that span. 
✅ I believe this fight plays out with Kattar engaging as he always does. This will lead to strikes landed on both sides, which I believe is an advantage for Emmett. Emmett is going to be handed opportunities to land with his game changing power, and I think a KO is on the horizon. The near +200 on the flat line for Emmett is extremely attractive, but we are going to press on the ITD on this fight. The return on Emmett ITD is +400 and that will be our avenue of attack with the heaviest hitter in the featherweight division.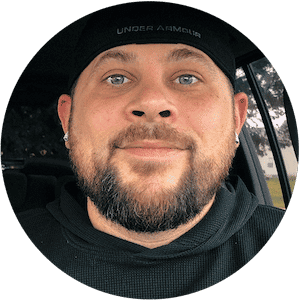 TJ Calkins
TJ Calkins was raised in a gambling loving household. He knew how to handicap horse races and follow line movements well before his tenth birthday. While sports betting remained a passion into adulthood, poker and Daily Fantasy Sports also became passions and remain as such today.