Caesars Sportsbook Live Streaming - Watch & Bet
July 4, 2023

In an era where digital technology reigns supreme, Caesars Sportsbook Live Streaming emerges as a game-changer in sports betting. With its cutting-edge technology, immersive user experience, and extensive sports offerings, Caesars empowers bettors to engage with their favorite games in real-time, right from the comfort of their homes.
But what exactly is live streaming in sports betting, and why has it become such a phenomenon? Let's take a deep dive into this exciting innovation that is transforming the betting landscape.
Understanding Caesars Sportsbook Live Streaming Service
Caesars Sportsbook is more than just a platform; it's an elevated sports betting experience transforming how fans interact with their favorite games. Let's uncover the elements that make Caesars a powerhouse in the live-streaming landscape.
What sports can you live stream at Caesars Sportsbook?
One thing that makes Caesar's live streaming unique is that it's the only sportsbook providing live streaming of NFL games. Fanduel TV might be the powerhouse for live streaming, but they do not offer NFL live streaming. 
Basketball (NBA, NCAA, Euroleague)
Football (NFL, NCAA)
Baseball (MLB)
Soccer (MLS, Premier League, La Liga, Bundesliga
Tennis (ATP, WTA)
Golf (PGA Tour, European Tour)
Ice Hockey (NHL)
Combat Sports (UFC, Boxing)
The Seamless User Experience
User experience is at the heart of Caesars Sportsbook Live Streaming. Their platform is designed with user-friendliness, enabling bettors to navigate through multiple games, view odds, and place bets with ease. Here are some key points:
✅ Intuitive Design: The platform's clean and intuitive design ensures bettors can find their way around quickly. Whether it's exploring the wide range of sports on offer or placing a bet, every action is just a few clicks away.
✅ Smooth Functionality: Caesars offers a glitch-free live streaming experience. The platform's high-quality streams ensure you can watch your favorite games without hiccups.
✅ Instant Updates: With real-time updates on odds, scores, and stats, Caesars keeps bettors well-informed, assisting them in making smart betting decisions.
The In-Game Wagering Advantage
The most exciting feature of Caesars Sportsbook Live Streaming is its in-game wagering functionality. Unlike traditional betting, where bets are placed before the game starts, in-game wagering allows bettors to place bets as the action unfolds.
✅ Dynamic Odds: As a match progresses, odds can change based on the game's state. This dynamic nature offers a unique thrill as bettors can respond to these changes in real time.
✅ Strategic Betting: In-game betting allows bettors to make strategic decisions based on the match's actual progress. Instead of relying solely on pre-game stats and predictions, they can adjust their bets according to live performance.
✅ Greater Engagement: In-game betting requires continuous attention to the game, creating a more engaging and immersive viewing and betting experience.
By combining an intuitive user experience, a variety of sports and betting options, and the excitement of in-game wagering, Caesars Sportsbook Live Streaming offers a formidable package for sports betting enthusiasts.
Navigating the Live Streaming Interface
Even for the seasoned bettor, navigating a new platform can feel overwhelming. Let's walk through the process of getting started with Caesars Sportsbook Live Streaming, from creating your account to placing your first live bet.
How to Create Your Caesars Sportsbook Account
Follow this step-by-step guide to get started within a matter of minutes. 
1

 Visit Caesars
Visit the Caesars Sportsbook website or download the app on your smartphone.
2

 Register Account
Click on the "Sign Up" or "Register" button, usually located at the top right corner of the page. Fill out the registration form with your personal details, including your name, address, email, and the last four digits of your Social Security Number. Set up a username and password for your account and accept the T&Cs.
3

 Place Bets
Click on the "Live" or "In-Play" option to view the live betting markets for that event. Select the type of bet you want to place. Enter your stake in the bet slip and review the potential payout. Click on the "Place Bet" button to confirm your wager.
| | |
| --- | --- |
| 🎁 Bonus Promo Offer: | $1,000 First Bet on Caesars |
| 🇺🇸 Available in: | AZ, CO, IA, IL, IN, LA, NJ, NY, MI, MA, ME, TN, VA, WV, OH, MD, PA |
| 🗓️ Time to place your first bet: | Within 30 Days of account registration |
| 🗓️  Time to use the bet credit | 14 days from when it was awarded |
| ⭐ Promo Rating | 5/5 |
Comparing Caesars Sportsbook Live Streaming with Other Sportsbooks
As the sports betting landscape continues to evolve, a myriad of platforms are vying for bettors' attention. How does Caesars Sportsbook Live Streaming stack up against the competition? Let's take a closer look.
Caesars vs. FanDuel: A Closer Look
Both Caesars and FanDuel offer robust platforms for live betting, but each has unique strengths.
User Experience: Both platforms prioritize user experience, offering intuitive interfaces. However, Caesars stands out with its seamless streaming capabilities and easy-to-navigate live betting options.
Betting Options: Both platforms provide various sports and betting markets. Still, Caesars often leads with more niche sports offerings and a broader range of in-game betting options.
Promotions: FanDuel frequently offers enticing promotions and bonuses, especially for new users. However, Caesars isn't far behind, offering competitive promotions and a renowned loyalty program tied to their casinos and resorts.
The Competition: DraftKings, BetMGM, and Unibet
DraftKings, BetMGM, and Unibet also make strong contenders in the live betting space. Here's how Caesars compares:
DraftKings: Known for its daily fantasy sports, DraftKings also offers a comprehensive sportsbook. While DraftKings provides a variety of sports and in-game betting options, Caesars often surpasses them with its superior live streaming service.
BetMGM: BetMGM offers a vast selection of sports and betting markets, and a robust live betting section. However, Caesars takes the edge with its seamless user experience and high-quality live streams.
Unibet: As a European brand, Unibet brings a wide array of sports popular in international markets. While Unibet provides a solid live betting experience, Caesars' in-game wagering options and user-friendly platform often make it a preferred choice for many bettors.
In conclusion, while each platform offers unique benefits, Caesars Sportsbook Live Streaming holds its own with a user-centric design, extensive betting options, and top-notch live streaming service.
Maximizing the Fun with Caesars Sportsbook Live Streaming
Caesars Sportsbook Live Streaming is designed to elevate your sports betting experience to an entirely new level. However, to maximize this fun and excitement, it's crucial to understand the strategies for live betting and the social aspects this platform brings.
Betting Strategies for Live Streaming
Live betting offers numerous opportunities, but it also requires strategic thinking. Here are some strategies to consider when placing live bets on Caesars Sportsbook:
Stay Informed: Knowledge is power in live betting. Understand the teams, their form, their strategies, and key players. The more you know, the better your live betting decisions will be.
Monitor Odds: In live betting, odds can change quickly. Keep an eye on the odds movement and try to identify value bets.
Start Small: If you're new to live betting, start with smaller bets until you get the hang of it.
Bet Responsibly: It's easy to get carried away with the thrill of live betting. Always set a budget and stick to it. Remember, betting should be fun, not stressful.
Enjoying the Social Aspect of Caesars Sportsbook Live Streaming
Caesars Sportsbook Live Streaming is not just about betting; it's also about the social experience it offers. It allows fans to share their excitement, wins, losses, and passion for the game.
Community: Engage with other bettors, share insights, and join social media and forums discussions. It's a great way to learn and share the fun of live betting.
Social Media Interaction: Caesars Sportsbook often runs interactive campaigns on social media where fans can win rewards, participate in polls, and engage in lively sports debates.
Competitions and Tournaments: Participate in betting competitions and tournaments hosted by Caesars. It's not just about winning but also about the thrill of the competition and connecting with other sports enthusiasts.
Caesars Sportsbook Live Streaming brings you closer to the heart of the action, making sports betting a fun, interactive, and social experience.
Why Live Streaming is the Future of Sports Betting
Live streaming is no longer just about watching your favorite sports - it's about active participation. It allows you to place bets as the action unfolds, making sports betting a much more interactive and immersive experience.
Real-time engagement
The most significant advantage of live streaming is real-time engagement. Bettors can watch the game, analyze its progress, and place bets in real time. It offers an unmatched thrill and engagement level compared to traditional pre-game betting.
In-play betting options
With Caesars Sportsbook Live Streaming, betting isn't confined to before the start of a game. As a game progresses, odds can fluctuate, new bets can be made, and strategies can be adjusted - offering a dynamic and unpredictable betting environment that's packed with excitement.
Increased accessibility
Live streaming has made sports betting more accessible than ever before. With Caesars Sportsbook Live Streaming, you can watch and bet on various sports events from around the globe right at your fingertips. Whether you're on your laptop, tablet, or smartphone, a world of betting entertainment awaits you.
Improved decision-making
Watching the game live gives bettors a better understanding of what's happening on the ground. This real-time analysis can help bettors make more informed decisions, increasing their chances of a winning bet.
It's clear to see why Caesars Sportsbook Live Streaming, with its ability to offer real-time, dynamic betting, is the future of sports betting. In the next sections, we'll delve deeper into what makes Caesars stand out in the live-streaming sportsbook arena.
What is Caesars Sportsbook Live Streaming?
Caesars Sportsbook Live Streaming is a feature offered by Caesars Sportsbook that allows registered users to watch live sports events directly through their platform. The service includes various sports and leagues, depending on the geographical location and broadcasting rights.
How can I access Caesars Sportsbook Live Streaming?
To access Caesars Sportsbook Live Streaming, you must be a registered Caesars Sportsbook member. Once logged into your account, look for the "Live Streaming" or "Live" section on the website or app, depending on your device.
Do I need to pay extra for live streaming?
As of my knowledge cutoff in September 2021, the live streaming service is usually included as part of your Caesars Sportsbook account, meaning you wouldn't have to pay extra to access it. However, checking the latest terms and conditions on the Caesars Sportsbook site is always a good idea.
Can I access Caesars Sportsbook Live Streaming from any location?
Caesars Sportsbook Live Streaming service is generally restricted based on geographical location due to broadcasting rights. Therefore, some games or sports may not be available for streaming in all locations.
Can I watch any sports event on Caesars Sportsbook Live Streaming?
The range of sports and specific events available on Caesars Sportsbook Live Streaming can vary based on your location and the specific broadcasting rights that Caesars holds. Sports commonly included are football, basketball, tennis, and horse racing, among others.
Can I bet on live games that I'm streaming on Caesars Sportsbook?
Yes, you can place bets on live games streaming on Caesars Sportsbook. This is often called "in-play" or "live betting."
Is there any delay in the live stream?
The live stream can be slightly delayed compared to the live event. This delay is typically a few seconds and is common across most live-streaming platforms.
What are the technical requirements to use Caesars Sportsbook Live Streaming?
To use Caesars Sportsbook Live Streaming, you will need a reliable internet connection and a compatible device such as a smartphone, tablet, or computer. The specific technical requirements, such as operating system versions and browser compatibility, should be listed in the help or FAQ section of the Caesars Sportsbook website.
Can I use Caesars Sportsbook Live Streaming on mobile devices?
Caesars Sportsbook Live Streaming is usually available on Android and iOS devices. Ensure you have the latest version of the Caesars Sportsbook app for optimal performance.
How can I get help if I have Caesars Sportsbook Live Streaming issues?
If you have any issues with Caesars Sportsbook Live Streaming, you can contact Caesars Sportsbook's customer support. The contact options typically include phone, email, or live chat.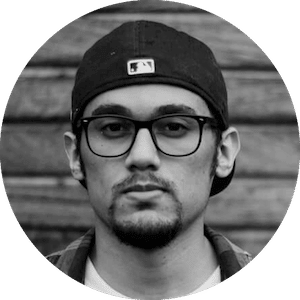 Gus Anderson
Gus Anderson is a gambling wizard. As a kid he dreamt about becoming a Tennis, Hockey and Golf professional but ended up as a gambling professional with focus on both sports & casino.