Bucaneers WR Chris Godwin returns to practice after ligament injury
August 6, 2022
Tampa Bay Buccaneers wide receiver Chris Godwin returned to practice on Friday. It was his first time practicing again after undergoing surgery in January following his torn ligaments, ACL and MCL, in his right knee. The 26-year-old player had the injury back in December last year.
The Athletic reported that Godwin played with a brace on his knee, doing some straight-line running and practicing positional drills.
However, Godwin is still not included in the 11 on 11 training. The Bucs' head coach Todd Bowles said the return was a good sign considering Godwin took about eight months to get back on the field again.
"Good to see him out there running around, getting some individual work in," Bowles said after practice. "It's always a plus to see him in uniform."
Godwin, who signed a three-year, $60 million contract in March had the surgery on January 3, and months after, he is back with his No.14 white jersey, joining his teammates.
Bowles admitted that he wouldn't give his player a rush to be back on the level where he was before the injury.
"We're not going to rush him," Bowles said of Godwin's gradual progress. "We're just glad to see him out there working right now. As it goes along, we see."
Godwin has 342 receptions for 4,643 yards and 29 touchdowns since being drafted in the third round of the 2017 NFL Draft. He was named to the Pro Bowl and second-team All-Pro in 2019.
In 2020, he won his first-ever Super Bowl title in his career. Last season, he was one of the Buccaneers' best receivers with 1,000 yards run and five touchdowns.
On the same day Godwin returned to the field, the veteran quarterback Tom Brady was absent due to a personal matter. Given that situation, Bowles said that there is nothing to be worried about the seven-time Super Bowl winner.
"We'll let him do what he needs to do," said Bowles. "If he's back tomorrow, that's great, but we'll keep in touch and monitor that."
Godwin's not the only concern
Meanwhile, another receiver Mike Evans pulled off a hamstring injury and had to leave the training earlier than most of his teammates.
For Evans, this is a repetitive injury, as he has been dealing with it since his first NFL season in 2014. The injury made Evans miss the season opener against the Miami Dolphins.
"I saw him walk in," Bowles said. "He might have tweaked a hamstring."
Evans is not alone on the injury list. Cornerback Rashard Robinson and rookie outside linebacker JoJo Ozougwu remain sidelined, as well as second-year safety Troy Warner.
The undrafted rookie Don Gardner is also unable to play in the Bucs' season opener. Meanwhile, veteran running back Giovani Bernard is back on the field after previously having an undisclosed injury.
Bowles is projecting second-year rookie Luke Goedeke. But at the moment, he preferred the youngster to watch and learn the other players play.
"He's still in the mix. The other guys have been here, experience-wise," Bowles said.
"As we install, they kind of know it already. It's good for Luke to see somebody do it before he does it, rather (than) just go out there and make mistakes that way. We're getting the older guys in there some that have been here. He'll play a lot. It's still an open competition."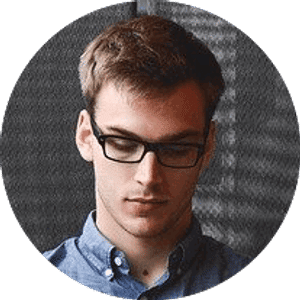 Jake Williams
Jake Williams is a sports gambling expert. He's been writing in the sports betting and DFS industry for over a decade. He specializes in MLB and NBA, along with College Basketball and College Football.