Brock Glenn announces commitment to Ohio State
July 31, 2022
On Saturday, July 30, Brock Glenn, a quarterback from Lausanne Collegiate School (Memphis, TN), announced his commitment to the Ohio State Buckeyes. He made his choice after previously having made visits to the Auburn Tigers, Florida State Seminoles, and TCU Horned Frogs.
Glenn considering Florida State and Ohio State
According to 247 sports reports, Glenn has made his official visit from May 20 to June 17, 2022. In the end, the visit became a journey that could change his life.
"I've had my official visit, I'm not so sure about them, but this official visit really hit me," Glenn said.
Having completed all of these official visits, Glenn was almost ready to make the decision he deems right.
But then he realized that he needed time to digest the results of the official visit. It was here that he began to set his sights on Florida State and Ohio State.
One of the highlights of Ohio State according to Glenn is the fall camp for a football retreat that has been held in Lausanne. The camp was held for one week with training meetings twice a day, team-building activities, and so on.
Another thing that attracted Glenn to Ohio State was the confiscation of cell phones during camp activities. According to him, not having a cell phone "really helps my thinking process."
With his cell phone, Glenn said that he would tend to be more confused in making his choice.
After much deliberation and a thought process, on Thursday, July 28, Glenn had the decision to become an Ohio State player. However, he just announced it officially this weekend.
Glenn's reasons for choosing Ohio State
Glenn had several reasons for his choice of Ohio State. The first relates to Ohio State's ability to develop quarterbacks.
"One of the reasons is mainly because of their ability to develop quarterbacks every year and their success," he noted.
This is also related to Ohio State's achievement, as they are consistently among the top five teams that compete each year. As a result, he regards Ohio State as a school that can help him become a great player.
Moreover, the second reason is the presence of Ohio State's coaching staff, especially Corey Dennis, whom Glenn respect.
"I love their coaching staff, Coach Day and Coach Dennis are great people and amazing football coaches," Glenn remarked.
Glenn considered that both of them had the right steps to develop the potential of a quarterback. Likewise, the cooperation between players and coaches is quite close and this is an important thing in a team match.
The third reason for Glenn is Ohio State's performance in the game. According to him, he applauds the team's attacking technique because it suited the way he played.
"They have a lot of formation and I feel comfortable attacking. I know it will make me play successfully," he said.
Ohio State attracts top player commitment
Although it is still very early in the recruiting process, Ohio State has been selected by some of the top players. They announced their commitment to playing with Ohio State in recent weeks.
Here are some of the players who have announced their commitments to Ohio State:
1. Brandon Innis
2. Carnell Tate
3. Luke Montgomery
4. Noah Rogers
5. Dijon Johnson
6. Ty Lockwood
7. Kaying Lee
8. Malik Hartford
Despite these several players, Ohio State still has plenty of room for more.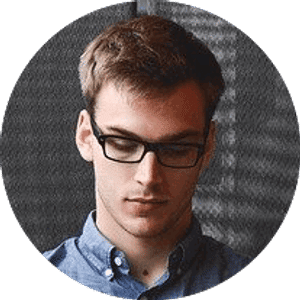 Jake Williams
Jake Williams is a sports gambling expert. He's been writing in the sports betting and DFS industry for over a decade. He specializes in MLB and NBA, along with College Basketball and College Football.