Boston Bruins appoint Jim Montgomery as head coach
July 2, 2022
Boston Bruins appointed Jim Montgomery as their new head coach after interviewing other candidates. Bruins have contacted David Quinn and Jay Leach who have a deep connection to either Boston hockey or the Bruins organization. However, Montgomery was the chosen one.
Bruins management picked Montgomery over the other two candidates despite the Canadian losing his position as Dallas' head coach. According to multiple sources, Montgomery lost his job after leading the team for 113 games.
Montgomery's personality and records were the biggest consideration to convince the Bruins that he was the best choice to be Cassidy's replacement, according to Bruins management.
Montgomery coaching experiences
Statistically, Montgomery has never played in the Boston area since his career started in 1993 and played for 122 games in the NHL. The 53-year-old coach is known for his career in St. Louis Blues, Montreal Canadiens, Philadelphia Flyers, San Jose Sharks, and Dallas Stars. In college, he had a career at the University of Maine as a hockey player.
On his retirement as a player in 2005, he started his coaching career at NCAA's Notre Dame as an assistant then took his first NHL team, Dallas Stars. Montgomery recorded a 125-57-26 with a 66.3 win rate percentage for his coaching career.
Before his tenure at Dallas, Montgomery was winning in his previous coaching position at University of Denver. There, Montgomery won the 2017 NCAA National Championship and led his way to his first NHL head coaching job. When in Dallas, Montgomery implemented player-focused, upbeat coaching amongst players to record 43-32-7 stats to win a playoff series.
Unfortunately, Montgomery was fired early in the season for "unprofessional conduct. He was reportedly struggling with alcohol abuse and continued to do the rehabilitation process. After a successful recovery, he received another chance to become an assistant coach for St. Louis Blues under Craig Berube.
Montgomery's addition to Bruins
The Boston Bruins were on the search for Bruce Cassidy's replacement due to his trait according to Jake DeBrusk. The Canadian said that he was tired of Cassidy's coaching style in the match and locker room. He said he and all other Bruins want to have a positive coach.
According to reports, one of Montgomery's friends described the 53-year-old coach as an "outgoing" and "engaging" person. He also said that the former Dallas Stars' coach is also good at encouraging players by showing examples of himself, one of them is Robert Thomas, a 22-year-old center who had 77 points in 72 games last season.
Moreover, he also said that Montgomery played well during his time at Dallas because of his ability to be critical and positive at the same time. He is also respected by star players outside of NHL matches.
Furthermore, according to the Bruins board, Montgomery's presence will improve the team's biggest weakness last season as they had an inconsistent five-a-side offense. As per the Natural Stat trick, Boston recorded a total of 2,369 shots, the second-highest behind the Panthers but contradicting their goal-producing ability with 172 goals which make them No. 15 amongst all NHL teams.
Since the NHL and Stanley Cup 2022 have concluded and the Colorado Avalanche have been crowned champions, Montgomery's first NHL game as Bruins head coach will be the 2022-23 season.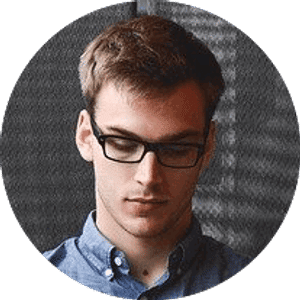 Jake Williams
Jake Williams is a sports gambling expert. He's been writing in the sports betting and DFS industry for over a decade. He specializes in MLB and NBA, along with College Basketball and College Football.