Diamondbacks, Dallas Keuchel agree to minor league deal
June 7, 2022
Reportedly former Chicago White Sox Minor League pitcher Dallas Keuchel recently signed a minor league contract with the Arizona Diamondbacks, as per multiple reports.
Keuchel was released by the White Sox after he landed in Chicago back in 2019. The franchise designated him for assignment in May this year but ended up releasing the pitcher to free agency.
Moreover, reports suggest the American League Cy Young Award winner is signing with Arizona's Minor League lineup with disclosed information surrounding the contract as the team is currently evaluating more options in their right-hander department.
Keuchel lands in Arizona
The reports surrounding Keuchel landing in Arizona could likely be a mutual benefit for both parties. The Diamondbacks are currently fixing their right-hander starting rotation after Mexican professional pitcher Humberto Castellanos suffered an elbow injury that led the franchise to add him straight to the injured list.
This is exactly where Keuchel came in to offer more rotation options for the Diamondbacks' right-hander department. The 34-year-old had relatively great numbers playing in Chicago. He last appeared with the White Sox in May and had made a total of 262 career games this far, hitting 3.86 ERA and a 101-87 win-loss record.
In 2020, his stint in Chicago started off great following him posting a 6-2 record and 1.99 ERA in 11 starts. The fewer number of starts was caused by the pandemic that forced the sport to have fewer games than usual.
In the following year, Keuchel's stats went downhill, hitting only 9-9, 5.28 ERA in 32 games and 30 starts. He allowed 189 hits and add his best career walk of 59 in 162 innings.
It was not all rainbows and sweets for the former Houston Astros. Following his designated assignment with the White Sox, Keuchel only made eight starts with the franchise and was seen struggling to up his record and ERA last season.
Entering the second half in Chicago, his struggles were somewhat understandable after he, unfortunately, had to sustain a back injury.
This season, Keuchel had one of his worse pitching stats. He made 2-5 and an inflated 7.88 ERA.
The two-time All-Star's great career track was made when he played for the Astros. He spent seven years in Houston from 2012 to 2018, arguably the longest commitment he had compared to any other franchise.
During his stint with the Astros, Keuchel had won almost the entire his awards collection. He led the franchise to claim the 2017 World Series title, but three years later, Houston was found in a stealing scandal, prompting Keuchel to apologize for his role.
Keuchel registered a total of 192 games played with the Astros, while with the White Sox he played for three seasons and accumulated 51 games played.
Releasing his free-agent status as fast as possible is likely the best decision he can resort to since both parties might be benefited mutually from the contract. The Diamondbacks will only have to pay a small portion of Keuchel's salary this season, the exact number is $18 million as Chicago owed him the rest.
According to The Athletics' Ken Rosenthal, Keuchel's deal could get him to the Major League with Arizona since the contract would have the franchise promote the pitcher to their MLB lineup within a certain date. Landing in Arizona could be the greener pasture for the free agent, however, only time will tell whether will strike a gold mine with the Diamondbacks.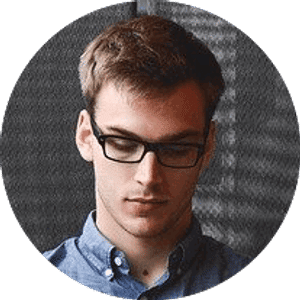 Jake Williams
Jake Williams is a sports gambling expert. He's been writing in the sports betting and DFS industry for over a decade. He specializes in MLB and NBA, along with College Basketball and College Football.