Scoring in NCAA Men's Division 1 Hockey is pretty straightforward. Once a team can get the puck to cross its opponent's goal line between the goalposts, they score a goal. For conference games, points are awarded based on who wins the game. If a team wins the match in the regulation period, they are awarded three points, while the losing team gets no points. 
However, if the match ends in a tie in the regulation period, both teams are awarded one point each. After that, the game goes to 3-on-3 overtime or a 3-man shootout. The team that wins the overtime or shootout then gets one point to make a total of two points.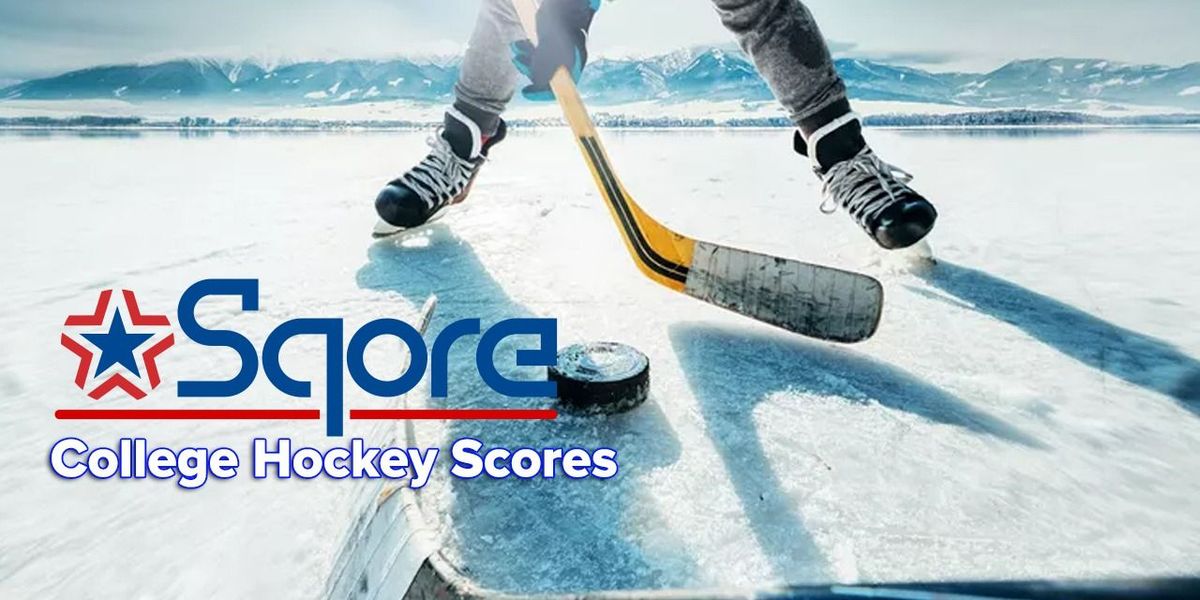 Note that the overtime and shootout rules mentioned above do not apply the same way for non-conference games and the NCAA Tournament. A non-conference game goes to overtime following a tie in the regular period. However, if no winner emerges in the overtime, the game ends as a tie. This is different for conference games that head to a 3-man shootout following tie-in overtime.
For NCAA Tournament, when a match ends in a tie during the regulation period, it goes to a 20-minute sudden-victory overtime period. Whoever wins the overtime is declared the winner. The only exception to this rule is during the third-place game (Frozen Faceoff), where there is five-minute 3-on-3 overtime followed by a 3-man shootout if the overtime ends in a tie.
In the following few sections, we will discuss how you can read some of the standard betting markets in college hockey.
Moneyline is a common betting option for NCAA hockey. Here, you are betting on which team will win a game. And for your bet to win, it means that the team you favor has to score more goals than its opponent during the regulation period. Some sports betting sites also offer a Moneyline bet option that includes overtime, but it will be specified.
Betting against the spread is another market available in college hockey betting. It is a popular betting option among pro-bettors and how sportsbooks balance odds, especially when a favorite team is playing an underdog. A point spread is a positive or negative advantage given to a team. So if you are betting on such a team to win with the spread, it must be able to surpass the point spread for your bet to win. 
For example, if you bet on a college hockey team with a -2 point spread to win, then the team must score three or more goals than its opponent for your bet to win.
As with most sports, you can bet on the total number of goals or points scored in an NCAA hockey match. This is referred to as the totals under/over bet. For instance, you can bet on the goals in a game to be over five. In that case, both teams in the game must score a minimum of six goals for your bet to win.
Many top online sportsbooks also allow bettors to place live bets on conference games, NCHC Tournaments, and NCAA Tournaments. This simply refers to betting on a game that is currently in play. The good thing about this option is that you can make informed decisions based on the current statistics and occurrences in the game. 
Some of the popular betting markets available for live bets in college hockey include the team to score the next goal, under/over bets, and so on. You can also bet on individual players. For example, you can bet on players like Owen Power to win the man-of-the-match award in a game.
At Sqore, we provide you with up-to-date information on the world of NCAA Men's Hockey. You can check our scoreboard to find the latest scores and check for schedules of games like the Hockey East Tournament or regular conference games.