Best Sportsbook Promo Codes for NFL week 4 betting
September 29, 2023

What a time this is for sports bettors who love to bet on football. The NFL and College football have started and sportsbooks are still pumping out some very attractive sportsbook promos. 
But before looking into what sportsbook promo codes you can claim for week 4, let's run a short recap of week 3. Some significant games included the 49ers dominating the Giants with a 30-12 win, the Lions trouncing the Falcons 20-6, and the Chargers narrowly defeating the Vikings 28-24. Other notable outcomes were the Packers edging the Saints 18-17, the Dolphins stunning the Broncos 70-20, and the Browns overpowering the Titans 27-3. 
Week 4 in the NFL is intriguing for a multitude of reasons:
✅ Team Form: By Week 4, teams have shaken off their preseason rust, and their true form starts to emerge. This period gives bettors a more accurate glimpse into which squads might dominate the season and which might falter.
✅ Emerging Stars: Every year, unexpected stars rise to prominence. Week 4 is often when these new sensations solidify their reputation, making it an opportune moment for prop bets and player-based wagers.
✅ Injury Updates: Injuries, unfortunately, are part and parcel of the NFL. By the fourth week, the injury list can influence betting decisions. Astute bettors monitor injury reports, adapting their strategies based on key player absences or returns.
✅ Divisional Matches: These games tend to hold significant playoff implications. With rivalries flaring and divisions at stake, Week 4 offers intense matchups that can sway the postseason picture, providing numerous betting opportunities.
Top 5 Best Sportsbook Promos for Week 4 NFL Betting
The NFL season is heating up, and Week 4 presents enticing matchups that bettors are keen to leverage. Let's explore the top-rated NFL betting promotions that should be on every bettor's radar for Week 4.
DraftKings - Bet $5 Get $200 in bonus bets + $150 in No Sweat Bets

DraftKings has spiced up their initial bet $5 Get $200 by adding a $150 No Sweat Bets. This means that you as a new customer, can get up to a total of $350 in bonus. 
The Draftkings $200 Promo is our preferred sportsbook promo for NFL week 4 betting. 
BetMGM - Bet $10 and Get $200 in bonus bets

Bet $10 and Get $200 instantly in bonus bets. The BetMGM $200 Promo is one of the most popular welcome bonuses available at any online sportsbook in the US. 
Please note that this is a first new customer only and the bonus bets will only trigger on your first paid $10 bet at BetMGM. 
Bet365 - Bet $1 Get $365 in bonus bets

The Bet365 Promo Bet $1 Get $365 is by far the most generous. So why does it not rank #1. The reason is simple: Bet365 is not available in as many states as Fanduel, DraftKings, BetMGM etc. That said it is still one of the best sportsbooks in the world so if you live in a state where Bet365 is live, this is a must-claim bonus. 
Fanduel - Bet $5 Get $200 in bonus bets

Fanduel, is arguably the biggest sportsbook in the US. Their sportsbook is excellent and the Fanduel $200 Promo adds that final touch to make this a must try sportsbook for anyone who does not yet have an account. 
First bet up to $1000 on Caesars

Looking for a traditional first-bet paid-back promo? In that case, you should go with Caesar's $1000 first bet on their promo. Make a big first deposit, place a big first bet, and in case it's lost you get a $1000 bonus bet paid back by Caesars. 
Why Sportsbook Promotions Matter for NFL Betting
Betting with the best sportsbook promos makes sense for several reasons.
Enhanced Returns: Many promotions offer boosted odds, which means potential winnings are larger than standard bets. This means that a successful bet can yield significantly more profit.
Reduced Risk: Offers like cashback or free bets reduce the financial risk. Even if a bet doesn't go your way, such promotions can cushion or even negate the blow.
Loyalty Rewards: The more consistent you are with a platform, the more loyalty points or rewards you might accumulate. These can translate to free bets, cash bonuses, or other exclusive deals.
Diverse Betting Experience: With promos, you're not just limited to straightforward bets. You can experiment with accumulators, in-play betting, and prop bets, often at a reduced risk due to the promotional offers.
Factors to Consider When Choosing a Sportsbook Promo for NFL Betting
As Week 4 of the NFL season approaches, sportsbook promotions and offers can be found in abundance. These promotions, tailored to entice bettors and amplify their betting experience, can indeed be lucrative. However, not all promotions are created equal. When deciding which sportsbook promo to opt for, there are several factors to consider to ensure you're getting the best deal possible and that it aligns with your betting strategy.
Bonus Terms and Conditions
Every sportsbook promo comes with its own set of terms and conditions. While it might be tempting to jump right into a promo because of its flashy headline, diving into the details is crucial.
Eligibility: Not all promotions are available to everyone. Some might be for new customers, while others might be tailored for regular or VIP bettors. Ensure you're eligible for the promo before getting excited about it.
Minimum Deposit: Some promotions, especially deposit match bonuses, might require a minimum deposit to activate the bonus. Be sure this amount aligns with your budget.
Game Restrictions: Some free bet promotions might restrict the free bet's usage to specific games or types of bets. It's vital to understand these restrictions to utilize the bonus effectively.
Promo Expiry Date
The ephemeral nature of promotions means that they often come with expiration dates. Here's why you should be keen on these dates:
Activation Period: Some promos need to be activated within a certain timeframe post-registration or deposit. Missing this window means missing out on the promo.
Utilization Period: Once activated, there might be a timeframe within which you must utilize the bonus. For instance, free bets might need to be placed within seven days of being awarded.
Winnings Withdrawal: If you win using promotional credits or free bets, there might be a limited period within which you need to claim or withdraw these winnings.
Wagering Requirements
Perhaps one of the most overlooked aspects of sportsbook promos, wagering requirements can heavily influence the real value of a promotion.
Rollover Amount: Some promotions require you to bet the bonus amount several times over before any winnings from it can be withdrawn. For instance, a $10 bonus with a 5x wagering requirement means you must place bets totaling $50 before claiming any potential winnings.
Odds Restrictions: Wagering requirements might also come with odds restrictions. For example, you might be required to place bets at odds of -200 or greater to count towards the requirement.
Timeframe: Often, wagering requirements need to be met within a specific period. If not met in this time, the bonus, and any winnings from it, may be forfeited.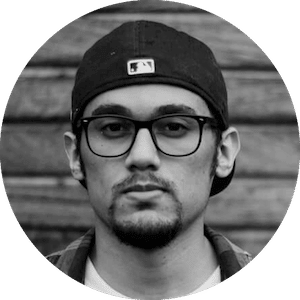 Gus Anderson
Gus Anderson is a gambling wizard. As a kid he dreamt about becoming a Tennis, Hockey and Golf professional but ended up as a gambling professional with focus on both sports & casino.