Anthony Richardson displays incredible throw at Manning Passing Academy
June 26, 2022
Anthony Richardson, the University of Florida's expected starting quarterback for the 2022 season, has received plenty of attention. By the midpoint of last season, Gator Nation was eager for him to take over for Emory Jones, and he has the athleticism that excites even the most casual fans.
Richardson displayed his powerful athleticism on Friday night at the Manning Passing Academy. Richardson, a counselor at the academy, showed an incredible long throw during the Air It Out competition, and people in attendance couldn't stop sharing the video.
Taylor McHargue, a college football analyst, had the ideal vantage point behind Richardson. He throws the ball from the 30-yard line, and it lands right between the hands of the receiver at the goal line. Cooper Manning's commentary conveyed how spectacular Richardson's throw was.
"That was a long throw," Manning said this with a bewildered expression on his face.
A big throw doesn't matter much in the grand scheme of things. It's also possible that, in a game setting, the clip's only value would be a second down. Nonetheless, it is evident that the Gators have a talented quarterback, and Napier's goal is to develop him into a polished professional.
Richardson learns from three legends
Archie Manning, Peyton Manning, and Eli Manning will all participate in the Air Out Competition event this weekend, giving Richardson an opportunity to both give back and learn from these three legends.
"Talking to the Manning's, I just want to soak up everything I can," Richardson said in an interview, "Be a better person, be a better quarterback, you know, just get as much knowledge as I can,"
"And working with the younger guys, I just try to connect with them because I was once in their shoes. So just helping them and giving them advice on what to expect when things come up," he continued.
Richardson on Billy Napier's offense
After spending most of the previous year in the role of backup quarterback for the Gators, Richardson earned the starting quarterback position by playing exceptionally well in the spring game. He completed passes for 207 yards and accounted for three touchdowns in total.
More importantly, it appeared that he had no trouble adapting to the new offensive system that first-year coach Billy Napier implemented. Richardson better understood Napier's offense by studying former Louisiana quarterback Levi Lewis.
"Watching some of their games from last year, even hearing about Coach Napier and them considering him, I started watching some of the games just to see what was going to happen," Richardson said.
Richardson continued on how his meeting with Napier regarding the offense system went.
"I talked to coach Napier and coach Ryan O'Hara when they came in, and they told me I was going to fit well in their offense. Then I went through spring. I think I do fit well in the offense, so we'll see how that goes."
Richardson has demonstrated sufficient promise in his limited playing time at UF to begin earning hype as a 2023 NFL Draft prospect from analysts and professional teams; in fact, he was even invited to the NFL Combine this year alongside other intriguing underclassmen to meet with professional teams.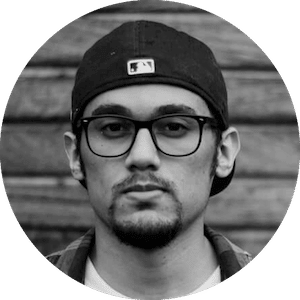 Gus Anderson
Gus Anderson is a gambling wizard. As a kid he dreamt about becoming a Tennis, Hockey and Golf professional but ended up as a gambling professional with focus on both sports & casino.