2023 NCAA Tournament Printable Bracket PDF for March Madness
March 13, 2023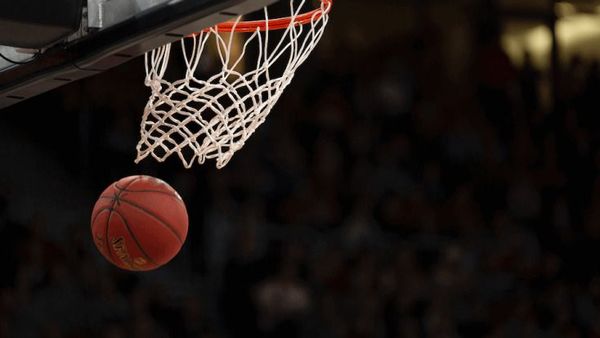 The NCAA Tournament is one of the most exciting times in all of sports betting. And to decide who you want to do your college basketball betting on in this tournament, it is a great idea to fill out a bracket. Here, you will find a 2023 NCAA Tournament printable bracket, which you can use to do just that before placing any futures or single-game tournament bets.
NCAA Tournament Printable Bracket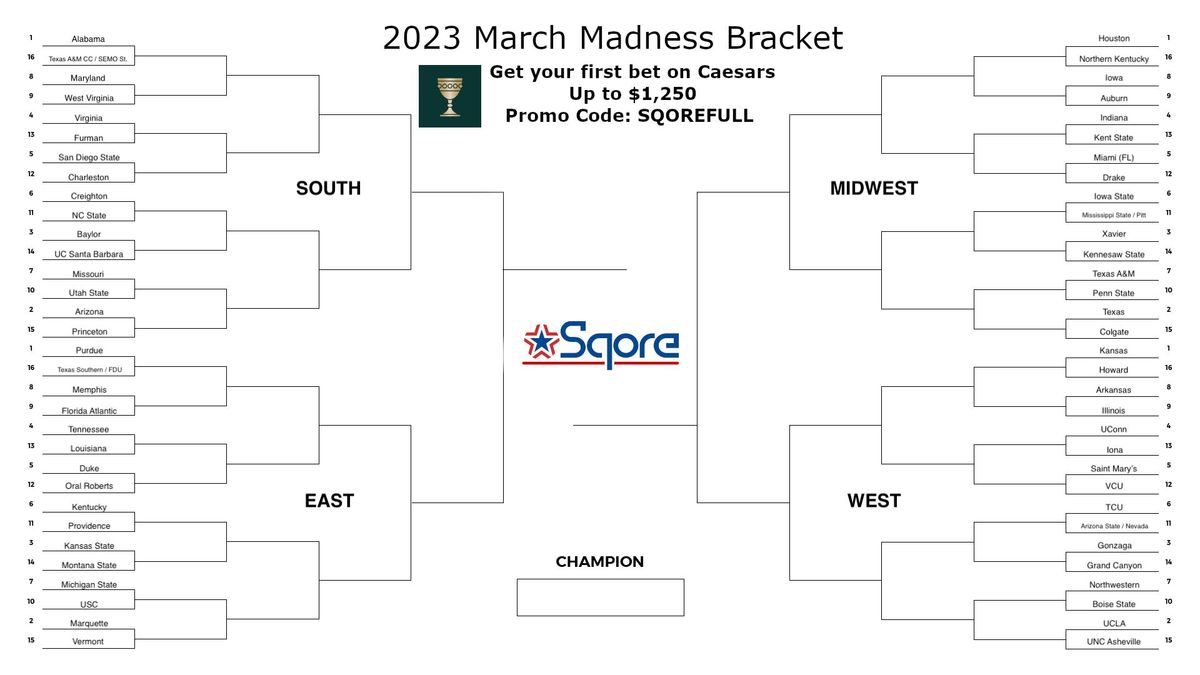 How to Print Your 2023 NCAA Tournament Bracket
Right click the above bracket
Select Open Image in New Tab
Press Ctrl + P to print
Fill out your print settings
Fill out your printed bracket
When Do I Have to Fill Out My Bracket By?
The first round of the 2023 NCAA Tournament begins on Thursday, March 16, 2023. That means that bettors are required to fill out their brackets by noon on that day, when the first games of the first round begin. For those using physical pieces of paper to fill out a bracket for a pool with friends, they will want to give themselves some time to actually write down their picks and give the document to whoever is running their pool.
While most NCAA Tournament pools have gone digital these days, there is something nostalgic and enjoyable about using a physical piece of paper to write down and track picks. Fortunately, using the steps above, you can enjoy that feeling by printing out your own bracket and filling it out by hand.
Who Will Win the 2023 NCAA Tournament?
✅ Alabama ranks seventh in the country in scoring among 363 Division I teams, averaging 82.2 points per game

✅ The Crimson Tide have an NBA-caliber scorer in Brandon Miller, who can get them big crunch time buckets

✅ Injuries are an issue for teams like Houston and UCLA, who may otherwise be able to take down the Tide
Bet now
promo code

SQORE1000
Gambling Problem? Call or TEXT 1-800-Gambler 21+
It may not be the most creative selection, but give me the Alabama Crimson Tide to win the 2023 NCAA Tournament. They won a tough SEC Tournament this season, and they have something that most teams in the mix for the title currently lack. That is a pro-level scorer, as Brandon Miller might be the most pro-ready prospect in college basketball right now.
Alabama will need to shoot the ball well from the perimeter if they are going to have any chance to win this tournament, though. They can be a little streaky from three-point range, which some of the other top teams might be able to take advantage of late in the tournament. But going in, the Crimson Tide appear to be the best option to take the title home.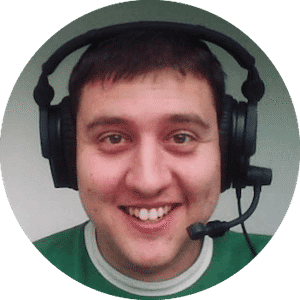 Jay Sanin
Jay Sanin is a sports writer and broadcaster from Albany, NY. He has covered sports betting and the gambling industry since 2013.