Wolverines' Moussa Diabate to remain in NBA Draft, gives up eligibility in Michigan
June 2, 2022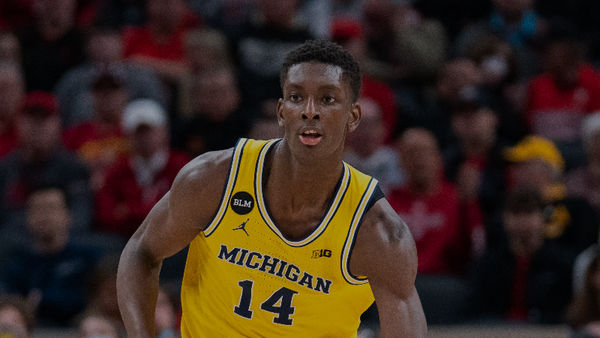 Michigan Wolverines forward Moussa Diabate has decided to stay committed to the NBA Draft this year at the expense of giving up the remaining of his college eligibility with the Wolverines.
The Frenchman started playing for Michigan only last year. With a relatively short career and less than 40 games played with the Wolverines, Diabate's quick tap into the draft did not leave much of a stellar impression on college basketball enthusiasts.
Diabate commits to NBA Draft
Diabate reportedly has informed related staff in the Wolverines and his former teammates regarding his decision to remain in the draft. Staying in the draft with him is fellow Michigan freshman Caleb Houstan.
The Frenchman announced his entry to this year's NBA Draft after having played only 32 games with the Wolverine in total. He averaged 24.9 minutes per game. Moreover, the 2022 Big Ten All-Freshman Team registered average number counts of only 9.0 points, .542 field goal percentage, and .214 three-pointers per game.
He was projected to be a second-round pick in the draft after demonstrating a strong physical capability and defensive play. Having played basketball for eight years in total, Diabate captivated the attention of NBA personnel when he toured for international competitions. Despite his talent, moving to greener pastures via the draft raised more eyebrows than expected.
Multiple reports suggest that the Frenchman is at risk of getting undrafted, while a recent mock draft shows that Houstan will likely receive first-round 25th pick treatment from head coach Gregg Popovich and the San Antonio Spurs.
Diabate, on the other hand, confirmed that during the NBA Combine he had been in contact with 10 big-league teams, some of which were the Los Angeles Lakers and LA Clippers, Denver Nuggets, Indiana Pacers, Miami Heat, and Dallas Mavericks.
If what the French forward said was true, then he is likely heading in the right direction after giving up his college eligibility with the Wolverines.
Diabate's prospects in NBA Draft
Michigan released a statement announcing Diabate's decision on Wednesday night. The program will likely hit the young players market and roll in two scholarships after the departure of its two bright players.
However, parting ways with Diabate, who was named the No. 17 overall prospect of the 2021 class, and finding a replacement with the exact caliber will likely be a slightly difficult job to do. The 6-foot-10, 217 pounds freshman is indeed a talented defenseman.
During the Wildcats' preseason workouts, head coach Juwan Howard kept on referencing the Frenchman's ability to defend all five positions, but the praise did not come without any shortcomings.
Diabate lacks most in perimeter shooting, finishing around the rim, and low-post defense. These add to his vulnerability to hit foul trouble. Additionally, his numbers were not that stellar last season.
Experts have voiced the same opinion on Diabate in the draft. He might have a great demonstration in multiple agility drills during the NBA combine, but none included his name on the mock draft. Most of the mock drafts made by ESPN, Sports Illustrated, The Athletic, and other similar sporting entities were decorated mostly by Houstan.
What can be made out of this is that the long-season starter Houstan, who skipped the combine invitation, is more likely to hit the gold mine later this month compared to Diabate.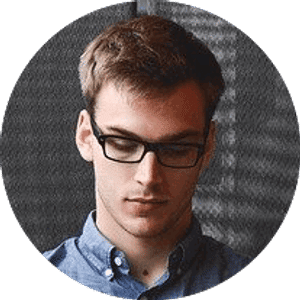 Jake Williams
Jake Williams is a sports gambling expert. He's been writing in the sports betting and DFS industry for over a decade. He specializes in MLB and NBA, along with College Basketball and College Football.