Wolverines crush Huskies 59-0, Blake Corum dominates
September 18, 2022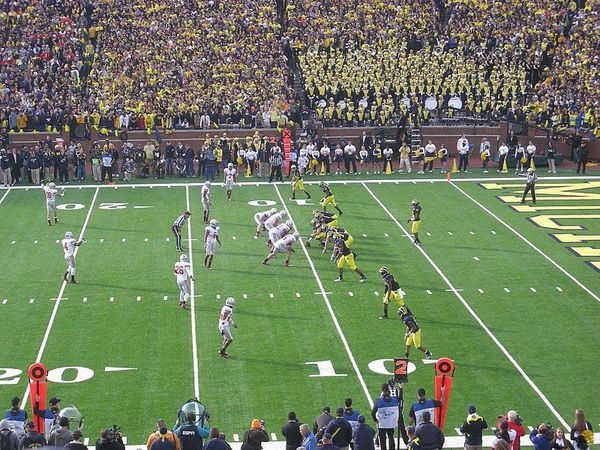 The CFB game between the Michigan Wolverines and the University of Connecticut Huskies ended with the Wolverines defeating the Huskies with a convincing 59-0 score. RB Blake Corum dominated the game by tallying five TD.
With his performance, Corum matched Wolverines' most-touchdowns record in a game and led the team to their straight win. Corum tied the record of Ron Johnson, who rushed for five touchdowns in 1968. Before Corum, Hassan Haskins also tied the accolade in last year's win over the Ohio State Buckeyes.
"I don't know how good we are," Corum said, as quoted by the Associated Press. "We look good. I feel like we're going to be great, but I can't tell yet."
Corum carried the ball 12 times for 71 yards. He started his high-scoring game with a 20-yard run on the game's first snaps, followed by three one-yard touchdowns before halftime. Then, his last touchdown of the game occurred in the third quarter, when he rushed for 11 yards to the end zone.
On the other hand, the Wolverines QB J.J. McCarthy threw for 15 out of 18 completions for 214 yards. McCarthy was named the starting quarterback for the Wolverines by coach Jon Harbaugh last week, replacing the team's Big Ten championship-winning quarterback Cade McNamara.
"My mind isn't racing anymore," McCarthy said. "Everything's just slowing down. That's something that has changed from last year to this year."
Subbed in the late first half, McNamara replaced McCarthy and led the team's offense, but he was sacked on his first snap and suffered a leg injury.
"He's probably going to be out for a few weeks," Harbaugh said.
According to the Associated Press, Harbaugh plans to employ several reserve quarterbacks to replace an injured McNamara in upcoming games.
Huskies' head coach praises team despite loss
In this matchup, the Huskies only managed to record 64 total yards in the first half. They also had a punt blocked and gave up a punt return for the Wolverines' touchdown.
Despite losing the game, the Huskies' head coach Jim Mora said that he was "proud" of his team's attitude and effort. Also, Mora said that Michigan was a "really good team" and deserved the win.
"Tough loss, a really good team, a team that is a contender for a national championship and they served it up pretty good to us," Mora said.
"The thing I was proud of is the attitude and the effort of our young men. They kept fighting. This is not the situation where you want to play a lot of young guys, but we got to play a ton of young guys and we're going forward with them."
Mora played several freshmen in his offensive lineup against the Wolverines, including Zion Turner who displayed his dual-threat QB abilities. He threw for four out of 16 completions for 17 yards and rushed for 42 yards.
In total, the Huskies finished the game with only 110 total offensive yards with an ineffective two out of 14 third-down conversions, and only six first-down attempts converted.
"We've got to continue to work hard and believe we can make progress regardless of the score," Mora said.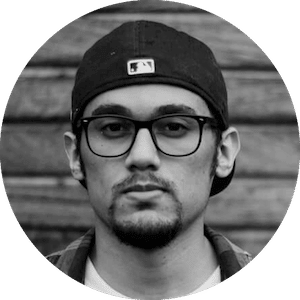 Gus Anderson
Gus Anderson is a gambling wizard. As a kid he dreamt about becoming a Tennis, Hockey and Golf professional but ended up as a gambling professional with focus on both sports & casino.