Wisconsin vs Illinois Betting Prediction 2/2/22
February 2, 2022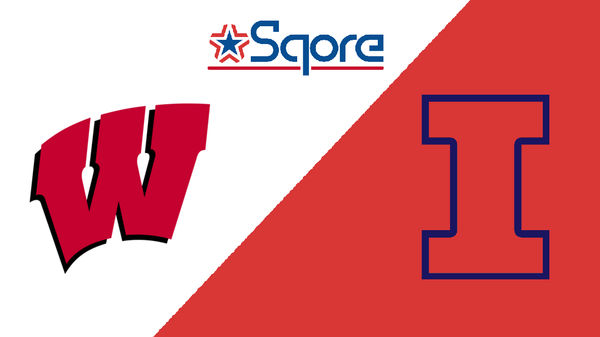 It's a battle for supremacy in the Big Ten when Illinois hosts Wisconsin with first-place in the conference standings on the line. The Badgers have won seven of their eight games in 2022 with a pair of ranked wins, including a victory at Purdue to begin the year. The Fighting Illini have course-corrected after losing two straight games and face a ranked opponent at home for the third straight week for their midweek contest.
Wisconsin vs. Illinois Betting Pick
This game will be played at State Farm Center at 9 p.m. Eastern on Wednesday, February 2, 2022.
Why bet on the Badgers:
✅ Brad Davison leads the Badgers with 6.8 3-pointers attempted per game in conference play, and he's made an average of 3.1 of those attempts for a 45.6 percent 3-point shooting percentage. Davison is the Badgers' second-leading scorer at 16 points per game in the league and he's topped 20 points three times in the past five games. Davison has also upped his all-around offensive game with a team-best 2.4 assists per game in Big Ten play and 44.3 percent shooting overall, both of which are more than his season averages.
✅ Trent Frazier is finding ways to score points in Big Ten games, but he's been very inefficient in the process of averaging 14.3 points per game. Frazier has taken the most 3-pointers on the team during conference play, but he's made just 32.4 percent of them, including just 11 of his 40 attempts over the past five games. He played all 40 minutes over the weekend against Northwestern but finished with just six points on 2 of 10 shooting in the victory.
✅ Wisconsin is 12-1 this season when it makes at least 40 percent of its shots, and its best scorers are doing exactly that during conference play. Of the six players who average at least 10 minutes per game, five of them are shooting at least 43 percent from the field and two of them are making more than half of their shots. The Badgers' top-two 3-point shooters by attempt are both also making more than 35.5 percent of their attempts to help boost the team's perimeter shooting percentage.
✅ Illinois had a run of six games where it shot 46 percent or better from the floor five times, but it has eclipsed 41 percent just once in the last four games. The Fighting Illini are now shooting just 43.8 percent from the field in Big Ten games, including just 34 percent from long range in those 10 games.
✅ Wisconsin had a seven-game winning streak in Champaign snapped last season. The Badgers had also won 15 straight games against the Fighting Illini before losing in 2020 to Illinois and starting a three-game slide against the Fighting Illini.
Wisconsin winning the Maui Invitational was the first sign that the Badgers had potential, and that talent has been on full display during Big Ten play. The Badgers made a statement by winning at Purdue and they were able to salvage a split with Ohio State with each team winning at home. There are some who may think Wisconsin could be better than 17-3 overall and 8-2 in the Big Ten, but the chance to win in the league is still firmly in its grasp. What is interesting is Wisconsin hasn't been overly dominant at either end of the floor this season, especially in conference play. The Badgers are shooting just 42.7 percent from the floor and 33.6 percent from behind the arc while being outrebounded by an average of two boards per game. Meanwhile, opponents are shooting 45.7 percent from the field and nearly 35 percent from 3-point range against the Badgers and all but one Big Ten foe has made at least 40 percent of their shots against Wisconsin.
A major reason the Badgers have been able to pull out all those victories is Johnny Davis, who is playing like a first-team All-American at the moment. He is averaging 22.4 points and 9.2 rebounds per game in Big Ten play and also ranks second with 23 assists in conference action. Two of Davis' three double-doubles have come in conference play and he presents a matchup nightmare with his ability to play both in the paint and on the perimeter. His right-hand man is Brad Davison, who is averaging 16 points per game in conference and shooting 45.6 percent from long range in 10 Big Ten games. Davison is a 39-percent 3-point shooter for the season as a whole and has one more assist than Davis in conference play. Tyler Wahl is the third and final Badgers player averaging at least 10 points per game in conference, chipping in 11.8 points and 6.9 rebounds per game. Steven Crowl has been an excellent role player as well, contributing both with his scoring, rebounding and defense, but he has scored in double figures in three of the past four games.
Illinois finally broke through last week with an ugly but gritty ranked victory over Michigan State before grinding out a win at Northwestern. Now at 15-5 overall and 8-2 in the league, the Fighting Illini are again looking like the team many expected to see in the preseason. It's been anything but smooth for Illinois along the way with injuries throwing the team out of rhythm and some frustrating setbacks as well. Illinois has been limited to less than 70 points in four of its last five games, including under 60 in its last two contests. Then again, teams are shooting just 40 percent against the Fighting Illini in Big Ten play and averaging slightly more than 66 points across the 10 games. Those conference numbers are just slightly above Illinois's season averages of 39.9 percent shooting and 65.8 points per game allowed.
Kofi Cockburn is the easiest difference maker to point to for the Fighting Illini, and his two-plus-game absence was a big reason the Fighting Illini lost the rebounding battle in those three contests. Illinois controlled the glass early in Big Ten play with him in the lineup, and his return against Northwestern helped restore order on the backboards. Cockburn is averaging 19 points and 12.3 rebounds per game in his eight conference games compared to 21 points and 11.6 rebounds in his 15 appearances this year for the Fighting Illini. With Cockburn missing two full games and most of the loss to Purdue, other players have stepped up and three other Illinois players are averaging at least 10 points per game. The most consistent are Trent Frazier and Alfonso Plummer, both of whom are averaging more than 14 points per game. Frazier is averaging 14.3 points and 4.1 assists per game for Illinois despite his shooting being a bit shaky of late. Plummer has scored 15.1 points per game in Big Ten play and is converting on 37.5 percent of his 3-point attempts. Jacob Grandison is still averaging 10 points per game, but most of his scoring came early in Big Ten play and he's been held to single digits in five of his last seven games.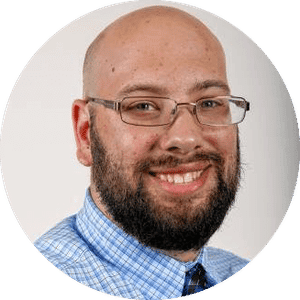 Josh Walfish
Josh Walfish is an award-winning journalist who has covered college sports for the past decade. He most-recently was chronicling the UMass Minutemen and now works as a freelancer writer and editor based out of Chicago.