Wisconsin vs. Michigan State Betting Prediction 2/8/22
February 7, 2022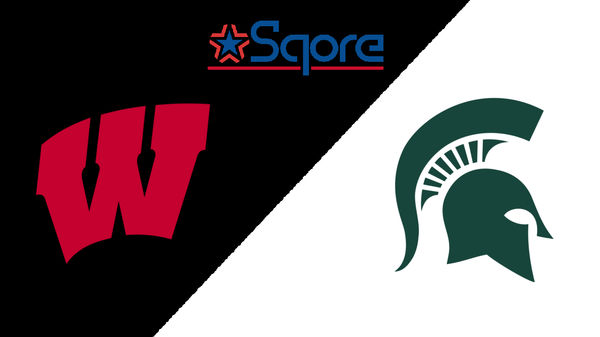 Michigan State tries to complete the season sweep of Wisconsin as it hosts the Badgers in a critical conference clash. The Spartans are trying to erase the taste of the weekend's stunning loss at Rutgers when no one played well and it dropped the Spartans out of the top spot in the Big Ten. The Badgers are trying to find some steady footing against a ranked opponent after last week's near debacle with a road loss and an ugly home win over a Big Ten cellar dweller. 
Michigan State at Wisconsin Betting Pick
The Pick: Michigan State -4.5
This game will be played at the Breslin Center at 7 p.m. Eastern on Tuesday, February 8, 2022.
Why bet on the Spartans:
✅ Johnny Davis thrilled with his explosive scoring capabilities early in the season, but the shots have not been falling for him lately. He made just 2 of 13 shots over the weekend against Penn State, extending his slump to shooting 32.8 percent from the field in his last four games. He's averaging less than 14 points per game in that stretch, well short of his season average that sits above 20 points per game. Davis' only 20-point game in that stretch came because he forced his way to the free-throw line for 14 foul shots, where he made 11.
✅ A.J. Hoggard led the Michigan State bench mob that scored 43 points in the first meeting against Wisconsin. The point guard dished out eight assists and added 12 points of his own, more than double his scoring average in conference play. Hoggard was especially good at attacking the rim and earning points at the free-throw line, but still made two of the four shots he launched against the Badgers. He also tied a season high with four rebounds in the game as well in a complete effort.
✅ Wisconsin has played in 12 games that it either lost or won by five points or fewer, and rebounding is a common theme. The Badgers lost the rebounding battle in nine of those games, tied in rebounds once and held an advantage just twice. That includes collecting a season-low 20 rebounds in the first matchup against Michigan State when the Spartans held a 19-rebound advantage, the second-biggest deficit Wisconsin had all season. 
✅ Michigan State has shot better than 46 percent from the field in 12 of its 22 games this season, and six of those contests came against Big Ten opposition. Even in losses to Baylor and Kansas, the Spartans still made more than 45 percent of their shots against those consensus top-10 teams. In conference play, the Spartans are shooting close to 47 percent, but they have made a difference with smart shots from behind the arc. Michigan State is making 40 percent of its 3-point shots in league games with three of the four players who have attempted at least 20 3-pointers shooting 42 percent or better from long range.
✅ Prior to winning in East Lansing last year, Wisconsin had lost 10 straight road games against Michigan State with just one being closer than six points. Overall, the Spartans are 50-15 against the Badgers at home, and the two teams have not split a series with the road team winning each game since 1987.
The Pick: Michigan State -4.5
Ever since losing the first meeting with Michigan State, it hasn't been easy for Wisconsin this season. The Badgers won tight games with Nebraska and Minnesota before losing on the road to Illinois and barely squeaking by Penn State at home. They have lost by double digits in each of their last two matchups with ranked foes and their 18-4 overall record, including 9-3 in the Big Ten, hides some of the struggles. The main issues seem to be on offense where Wisconsin is shooting under 42 percent from the floor and just 31 percent from behind the arc. Yet it still hasn't cost the Badgers against unranked opponents despite Penn State becoming the first team in nearly two months to make less than 40 percent of its shots against the Badgers. Big Ten rivals are making more than 45 percent of their shots against Wisconsin this year and just one fewer point than Wisconsin is averaging. Yet the Badgers being able to force more than 10 turnovers a game is the likely difference as to how they've been able to secure victories through the struggles. 
Last week was just a gigantic struggle for Wisconsin's best scorers, notably Johnny Davis. He is still averaging nearly 21 points and almost 10 rebounds per game in Big Ten play, but he made just seven of 32 shots in two games last week, including 1 of 7 from long range. It hasn't stopped him from being dominant on the glass with at least nine rebounds in four straight games, but the offensive touch has been off for someone now shooting below 33 percent from behind the arc in Big Ten games. Brad Davison's scoring average has dropped to 14.7 points per game after scoring just 16 combined points in two games last week. The guards made just one of his 12 3-point attempts and just 6 of 22 overall in the two contests, but continued to do his part on the glass as well. With its top-two scorers struggling, Wisconsin has received contributions from Steven Crowl and Tyler Wahl, but neither one is the dominant force of Davis or Davison and can't take over games. The role players have done their part for the Badgers, but now they need their stars to break out of the slump.
Momentum is not something that has favored Michigan State this season, especially when it comes to Big Ten play. The Spartans had a nine-game winning streak before losing to Northwestern at home then beat Wisconsin on the road before losing to a shorthanded Illinois team on the road. Two more wins were followed by a shockingly poor performance at Rutgers, dropping Michigan State to 17-5 overall and 8-3 in the league. Turnovers have been a big problem for the Spartans, who gave the ball away 17 times in the loss to Northwestern and 15 times at Rutgers. It's hard to blame the offense, which is shooting 40 percent from long range in Big Ten games and nearly 47 percent overall in conference contests. The defense is holding opponents to less than 30 percent 3-point shooting and less than 42 percent shooting from the floor. The Spartans hold a five-rebound edge on the glass and average 5.6 blocks per Big Ten game as well. Yet, Michigan State is committing nearly 14 turnovers per game and that hurts it against the weaker teams in the league.
Not helping matters for the Spartans is their lack of a superstar, which has a lot of positives but comes also with the lack of a game-changer who can carry the team. Gabe Brown leads the team with 12.2 points per game in conference, but he's been held to 10 points or fewer in four of his last five games. Max Christie is averaging slightly more than 10 points per game, but he's been held to single digits in four of his last six games. Malik Hall was starting to pick up the slack with 15 points against Michigan and 16 against Maryland, then scored just four against Rutgers. There has been no consistency in who is scoring, which makes Michigan State harder to defend, but also limits who Michigan State can turn to to get it out of a rut. One area where the Spartans are doing well is rebounding with five players averaging four or more rebounds per game in conference. Marcus Bingham Jr. leads the way at 5.6 per game, followed by Joey Hauser and Hall, both of whom are within three total rebounds of Bingham. Brown is grabbing 4.5 rebounds per game and Christie is securing four per game with A.J. Hoggard and Tyson Walker again combining to average nearly nine assists per game.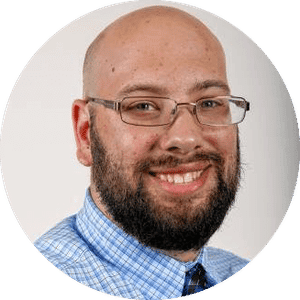 Josh Walfish
Josh Walfish is an award-winning journalist who has covered college sports for the past decade. He most-recently was chronicling the UMass Minutemen and now works as a freelancer writer and editor based out of Chicago.