What Is GeoComply & Why Do Sportsbooks Use Geolocation Technology?
May 4, 2023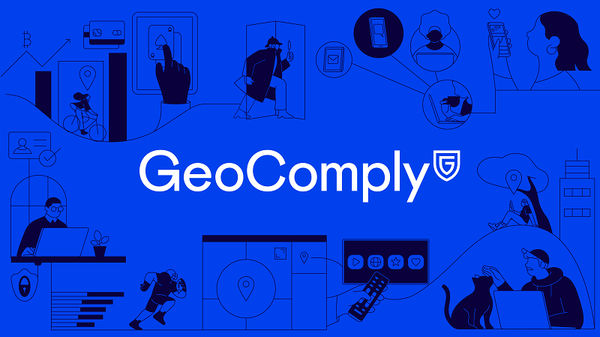 Although online sports betting is now available in well over 20 U.S. states, there are plenty of jurisdictions where the practice is still forbidden. In recent years, GeoComply has become the primary tool used by sportsbooks to ensure wagers can only be placed by customers in eligible states.
In this article, we'll take a closer look at GeoComply and how it works. We'll also explore the benefits offered by geolocation technology, discuss common problems encountered by users, and provide a step-by-step guide on how to download and install GeoComply. Let's get started! 
Introduction to GeoComply & How It Works
GeoComply is the location detection software commonly used in the iGaming industry. Sportsbooks, casinos, racebooks, and daily fantasy sites all utilize geolocation technology to determine whether their users are eligible to place bets. DraftKings, FanDuel, BetMGM, Caesars, and bet365 are a few of the many online betting platforms that use GeoComply to verify the location of their customers.
By using a combination of GPS tracking, Wi-Fi triangulation, and IP address analysis to pinpoint an individual's location in real time, GeoComply can assist in authorizing or prohibiting bets from a user's account. In addition, the geolocation service is able to detect virtual private networks (VPNs) being used for location spoofing as well as irregular movement patterns and other suspicious activity.
In most cases, you will not need to download GeoComply to your iOS or Android device since it already has built-in GPS, Bluetooth, and Wi-Fi location services. However, you will need to install the GeoComply Player Location Check plug-in if you intend on placing bets with your laptop or desktop computer. The process is very simple and straightforward, and most online sportsbooks will guide you every step of the way.
Why U.S. Sportsbooks Use Geolocation Technology
As you might expect, the primary reason U.S. sportsbooks utilize geolocation technology is to ensure that they comply with the specific laws and regulations determined by each state's government and gaming regulatory commission. All states have different requirements, and it is crucial for betting sites to maintain control and only allow wagers from eligible customers.
Sportsbooks also use GeoComply to combat fraud in various forms. For instance, the geolocation service can identify suspicious activity, such as your account being accessed from another country or continent, and prevent unauthorized access. In addition, sports betting platforms may use location detection software to prevent abuse of promotional offers by a single individual with multiple accounts or multiple users within the same household.
Other reasons why sportsbooks choose to partner with GeoComply include efforts to prevent underage gambling, limit online betting to the property of licensed US casinos and resorts, combat false identity theft claims, and establish an overall safe and secure sports gambling platform.
How To Set Up GeoComply on Your Device
If you prefer to place bets on your Mac/Windows laptop or desktop, you will need to download the GeoComply Player Location Check plug-in and confirm your location. The general steps to follow are provided below!
1

 Choose Your Sportsbook
The first step is choosing a sportsbook that matches your personal preferences and betting needs while also being licensed and currently operating in your state or district.
2

 Install the GeoComply Plug-In
In most cases, when you first visit the sports betting site, you will be invited to download the Player Location Check plugin. Click the link or "Download" button provided, and make sure it is compatible with your specific device.
3

 Disable VPNs or Proxy Servers
Disable, remove, or turn off any virtual private networks (VPNs) or proxy servers that could mask your true location or interfere with the process of verifying your current location.
4

 Enable Wi-Fi and Location Services
Make sure that you are connected to Wi-Fi and have enabled location services in your device settings.
5

 Start Placing Bets
Once the GeoComply Player Location Check plug-in has been installed and set up on your computer, you can start placing wagers on any of the betting options offered by your sportsbook.
GeoComply Common Problems & Issues
Although GeoComply is a reliable and widely-used geolocation service, it is not uncommon for sports bettors to encounter issues when using it. Some of the most common problems are listed and discussed below.
Inaccurate Location Data: In some cases, the location data being provided from your device may be inaccurate. This is a common complaint among bettors who live near a state border, as the geolocation service may wrongly believe that they are not eligible to place bets with their sportsbook.
Wi-Fi Connectivity Problems: If you have a slow or unstable internet connection, this may also lead to problems when GeoComply attempts to confirm your location. You may try moving to a different location in your house, restarting your equipment, repositioning your router, or clearing your cache.
Outdated Versions: You may encounter problems with GeoComply if you have an older or outdated version in use. In order to prevent any problems with the verification of your location, you will want to periodically check for updates and make sure you are using the latest version of the software.
Privacy Concerns: Lastly, some bettors have cited concerns about privacy and sharing their location data with GeoComply or other third-party services. However, it is important to understand that GeoComply uses the data solely to verify your eligibility for sports betting and does not share it with anyone else.
Overall, geolocation technology works well for the vast majority of users and is a very useful tool for sportsbooks. GeoComply is constantly updating its software to ensure it works effectively and is easy to use. If you have any specific problems or concerns, you may reach out to your GeoComply directly or contact your sportbook's customer support team to receive help in a timely manner.
Online Sports Betting With VPNs
It is fairly common for bettors in states where sports betting has not yet been legalized to try and beat the system with the help of a virtual private network (VPN), which allows a user's true location to be masked and redirected to another location. While it is completely legal to use VPNs in the United States, online sportsbooks strictly forbid this practice. They will typically ban your account and make your forfeit all your winnings if they find out you have been placing wagers from an ineligible state.
Furthermore, GeoComply now has special capabilities that allow sports betting platforms to detect the usage of VPNs, meaning you are very unlikely to get away with this kind of trickery. As a result, it is recommended that you do not try to manipulate your location with any VPNs or proxy servers and instead opt to travel to a state where sports betting is currently legal or wait for your state to update its policies.
How Does A Sportsbook Know Your Location?
Online sportsbooks use geolocation services (e.g., GeoComply) to determine the location of each of their customers and ensure that all bets are placed from states where they are licensed and available.
Do I Need To Download GeoComply for Sports Betting?
Yes, if you plan to place wagers from your laptop or desktop computer, you will need to install the GeoComply Player Location Check plug-in. However, mobile devices do not typically require you to download Geocomply because they have built-in GPS, Bluetooth, and Wi-Fi location services.
How Does Geolocation Work?
Geolocation technology generally uses GPS tracking, Wi-Fi triangulation, and IP address analysis from your mobile device or computer to accurately determine where you are located. Sports betting platforms utilize this technology to ensure all bets are made in compliance with each state's laws and regulations.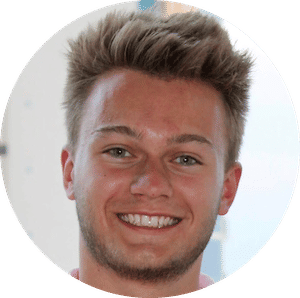 Peyton Powell
Peyton is an huge sports fan and a graduate of the University of Louisville. He has always enjoyed playing, watching, and betting on sports. Born and raised in Kentucky, a state without any professional sports teams, he had to find teams to cheer for away from home. Peyton's favorite teams include the Los Angeles Lakers, Baltimore Ravens, and Boston Red Sox.