West Virginia Baseball's Scott, Watters to attend MLB Draft Combine
June 12, 2022
Victor Scott, the centerfielder for West Virginia, and starting pitcher Jacob Watters have been invited to the Major League Baseball Combine in 2022. It will be held at Petco Park in San Diego from June 14-20.
Both Scott and Watters still have at least two years left in which they can compete at the collegiate level. Still, neither player has disclosed their plans for the foreseeable future.
College baseball prospects can get drafted and return to school to finish their eligibility requirements. It is because college baseball operates under a distinct set of rules from college football and college basketball.
On Friday, Major League Baseball and USA Baseball announced the players who will be taking part in the 2022 draft combine. The second edition of the pre-draft event featured a group of outstanding and profound prospects.
The event will take place in San Diego at Petco Park following the first draft combine in Cary, North Carolina, at the USA Baseball National Training Complex. A total of 137 college players and 118 high school players are expected to attend the event.
Scott, Watters make excellent record
This season, Scott led the Big 12 Conference in stolen bases with 39, which set a new single-season record for West Virginia. The athletic outfielder was also tied for second on the team with six home runs, led West Virginia University with 47 runs batted in, and set a career-high in .278 batting average, six home runs, and 17 doubles with a slugging percentage of .454.
On the other hand, Watters was recognized as an honorable mention for All-Big 12. He transitioned from being one of the most effective relievers in the league to a reliable Friday night starter.
Watters concluded the season with a record of 3-7, a 6.22 earned run average, and 75 strikeouts, which ranked him second on the team in that category. Watters also had a career-high 15 strikeouts against Texas.
MLB Draft Combine
More than 250 high school and university players will be displaying their skills at the second annual MLB Draft Combine in San Diego.
The combine features 139 players currently ranked among MLB Pipeline's Top 200 Prospects for the Draft. The Mountaineer duo is just two of the over 250 players who will be participating. Some of the Combine will be aired on the MLB Network during the event.
According to MLB.com, on June 15 and 16, all players are permitted to participate in workouts from 11 a.m. to 12:50 p.m. PT. On June 17 and 18, all players can participate in exercises from 9 a.m. to 3 p.m. PT.
Personal branding training will also be provided to Scott and Watters. They will get the opportunity to interview general managers and scouting directors from Major League Baseball.
Besides Scott and Watters, several former major league players will be present, including Trevor Hoffman, Torri Hunter, and Mike Scioscia, among others.
In the 2021 draft, the names of four Mountaineers were called, including the star quarterback Jackson Wolf. Since 2017, the state of West Virginia has contributed 18 players who had been selected for the Draft.
The Major League Baseball Draft will take place in Los Angeles on July 17-19, a month after the Draft Combine.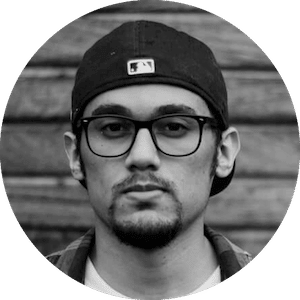 Gus Anderson
Gus Anderson is a gambling wizard. As a kid he dreamt about becoming a Tennis, Hockey and Golf professional but ended up as a gambling professional with focus on both sports & casino.