Week 2: Eagles prepare to face Vikings, limit WR Justin Jefferson
September 16, 2022
The Philadelphia Eagles managed to claim their season opener game over the Detroit Lions last Sunday. One big piece of knowledge they learned in Detroit was that the team's defense was in a bad shape and playing the Minnesota Vikings at home next Monday might lead to them tasting their first defeat of the season.
The Vikings defeated the Green Bay Packers by a margin-wide 23-7. Veteran quarterback Aaron Rodgers was only limited to completing 22 out of 34 passes for 195 yards and Green Bay's inevitable doom was delivered by a successful offensive play led by Vikings third-year wide receiver Justin Jefferson, who made nine receptions for a career-high 184 yards.
Eagles defensive coordinator Jonathan Gannon said earlier this week that Jefferson would be a huge problem on Sunday. He also admitted the team had difficulties devising plans against the two-time Pro Bowler.
"There are a lot of guys out there, but he's a special player. I don't rank guys, but he's up in that top group. He can beat you all different types of ways, so when you're looking at his game, he's not a one-dimensional guy," Gannon said.
"He can take the roof off, he can beat you underneath, he can beat you with yards after catch. They do a really good job of deploying him different ways, so it's hard to have a plan for him to always have two guys on him. It's going to be a good challenge for us, and we'll be up for it."
Gearing up for Sunday
Jefferson is well-known within the Eagles' locker room, with quite a handful of players in Philadelphia praising him for how dangerous the WR can be.
"Great route runner and once he gets the ball in his hands, he knows how to get yards and make plays," cornerback James Bradberry said Jefferson. "He's precise and he's on point. You see what he does. You can't argue with the numbers he's putting up every week."
Philadelphia cornerback Darius Slay dubbed Jefferson as a "playmaker", adding to Bradberry's praise, "Amazing dude, man. Great route runner, great after the catch. Strong guy, finish. Playmaker, man. He makes plays. He's a different breed."
The Vikings' overall roster this year is strong. Aside from Jefferson, star quarterback Kirk Cousins might deal a heavy blow to the Eagles. Cousins wrapped up Sunday with a game-leading 23 out of 32 passes for 277 yards. Also, the 34-year-old was only sacked once against the Packers.
For Philadelphia, the plan for Sunday looked simple on paper, to amp up their backline defense and apply as many pressures as possible on Jefferson and Cousins. It might sound difficult and only easy on paper, but at least the majority if not all in Philadelphia seemed optimistic about the upcoming matchup.
"We're going out there with the intention of playing our best football. We know what kind of team we have here and what we're like when we put it all together," four-year safety Marcus Epps said.
"And we have a lot of respect for Minnesota, too. They have a dynamic offense. It's going to be fun and a great test for our defense. We know that. We're preparing the right way making sure we detail everything and stay on point."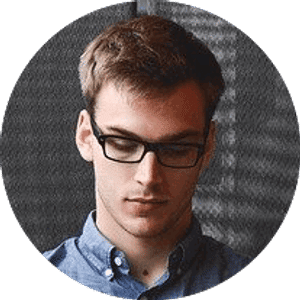 Jake Williams
Jake Williams is a sports gambling expert. He's been writing in the sports betting and DFS industry for over a decade. He specializes in MLB and NBA, along with College Basketball and College Football.