Washington Commanders quarterback Ryan Fitzpatrick retires after 17 seasons
June 3, 2022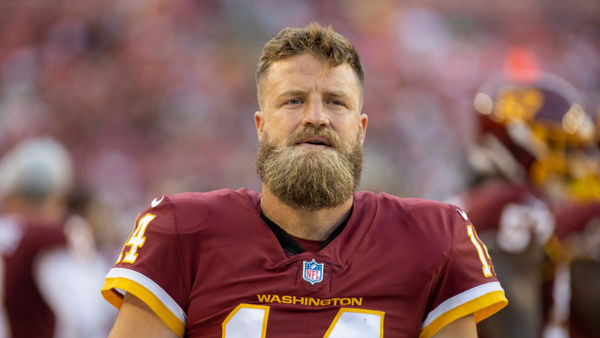 Washington Commanders veteran quarterback Ryan Fitzpatrick announced retirement from the NFL this week on Thursday after 17 seasons of professional career.
"Forever grateful for the magical ride," Fitzpatrick wrote a text message about his retirement to former Buffalo Bills running back Fred Jackson.
FitzMagic, as many people call him, played for nine teams after he was drafted in the seventh round 250th overall by the St. Louis Rams in 2005. Since then, despite having zero bids to post-season games or winning any Pro Bowl titles, Fitzpatrick retired as one of the league's most memorable players.
Fitzpatrick to end 17 seasons in NFL
The man, the beard, the legend started his professional NFL career in St. Louis. The young Harvard graduate was the last QB drafted into the team in 2005. Fitzpatrick would pass more touchdowns in that year's draft class than any fellow QBs, except Green Bay Packers Aaron Rodgers.
Fitzpatrick only spent two seasons in St. Louis after signing to the Cincinnati Bengals. He played in the NFL all the way to 2021 with the Washington Commanders.
Washington had high hopes of signing the veteran QB since the team was in the middle of a major roster overhaul. Head coach Ron Rivera's strategy was to shift Washington's offensive lineup to center around QBs. The franchise then laid eyes on Fitzpatrick who had just wrapped two seasons with the Miami Dolphins.
Soon enough, the 39-year-old was given a year contract worth up to $12 million. Unfortunately, Fitzpatrick sustained serious injury after dislocating his right hip in a game when the Commanders was defeated while playing the Los Angeles Chargers.
The former Dolphins QB was included on the injured reserve and would miss out on the remainder of the 2021 season. After his contract expired with Washington, the Gilbert-born professional entered retirement just this month.
Despite not hitting any awards, post-season games and landing any Pro Bowl titles, FitzMagic made history in 2018 when he played for the Tampa Bay Buccaneers where he threw at least 400 passing yards in three consecutive games.
In the following year with the Dolphins, he made history by becoming the league's oldest player to lead a team with 243 passing yards and four touchdowns in a season. In the eyes of regular people, Fitzpatrick might be a less decorated NFL professional, but his extensive record of 17 seasons speaks for himself. Spotrac estimated that Fitzpatrick is the highest-earning seventh-round pick in the league's history, accumulating a staggering number of $82.1 million throughout 17 seasons.
Reportedly, Fitzpatrick will hit the analyst booth alongside a lineup of quarterbacks turned broadcasters from former Dallas Cowboys Troy Aikman and Tony Romo, Peyton and Eli Manning, and former New Orleans Saints Drew Brees. Apparently, according to Fox in April, Tom Brady will be the group's lead analyst.
Fitzpatrick wrapped his 17 seasons in the NFL with numerous on and off-bench moments. Fans came to know him with his witty personality and a fun-loving individual to his teammates. He played a total of 166 games, hitting 34,990 passing yards and 223 passing touchdowns.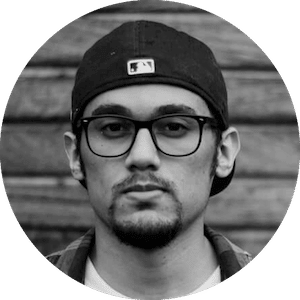 Gus Anderson
Gus Anderson is a gambling wizard. As a kid he dreamt about becoming a Tennis, Hockey and Golf professional but ended up as a gambling professional with focus on both sports & casino.