Villanova Wildcats vs. UCLA Bruins Betting Prediction
November 12, 2021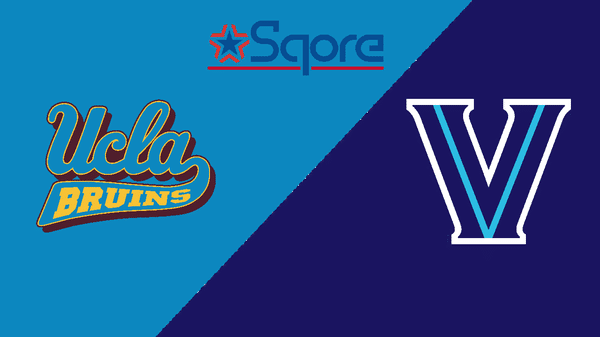 No. 2 UCLA and No. 4 Villanova enter their huge matchup on Friday with convincing wins to start their respective seasons. This projects to be an early season classic with the combination of experience and depth across the board for both teams. While it's still the first week of the season, the outcome of this game could make a lasting impression on the NCAA Tournament selection committee when March rolls around.
Villanova vs. UCLA Betting Pick
Date: Friday, November 12 | Time: 11:30 EST | Location: Pauley Pavilion (UCLA) | TV: ESPN2  
Villanova Wildcats
Graduate senior Collin Gillespie is back in the saddle for his final season in a Villanova uniform and the Wildcats add a bevy of experience around him. 
In his years of directing the Villanova basketball program, Jay Wright has built his teams around toughness and grit. What better choices for a Philly school? Needless to say, these perfectly describe the bulk of Villanova's roster, and none better than senior duo Brandon Slater and Jermaine Samuels. Both 6-foot-7 forwards have thrived under the tutelage of Wright and should play big roles on Friday night.
However, junior Justin Moore may be the Wildcats' biggest weapon. He erupted for 27 points on 9-15 shooting from the field in Villanova's season-opening win against Mount St. Mary's. If Villanova plans on going into Pauley Pavilion and stealing a win, they'll need that same production from Moore and then some.
UCLA Bruins 
Coming off their historic Final Four run, UCLA returns nearly everyone from last season in hopes of running it back in 2021-22. And despite an early season knee injury from senior forward Cody Riley, the Bruins are more than capable of holding their own against anyone in the country. Just ask Johnny Juzang, Jules Bernard, Jaime Jaquez, Jr. and Tyger Campbell.
The trio of players played pivotal roles down the stretch for the Bruins last season, and we don't expect that to change this year either.
Juzang is on the short-list for the Naismith Player of the Year Award early in the season. Coming off a sophomore year where he averaged 16 points per contest and scored 137 total points in the NCAA Tournament, Juzang started his junior campaign off on a good note with 19 points in 24 minutes in a convincing win over Cal State-Bakersfield. As he showed last March, he embraces the spotlight, and make no mistake about it – all of the college basketball world will be tuned in on Friday night.
Can the Bruins get enough production to replace Riley? Senior Myles Johnson and junior Kenneth Nwuba did a good job holding down the fort and playing 18 minutes each after Riley's early exit against Bakersfield, but let's be honest – Villanova isn't Cal State Bakersfield. This will be a great early test for the Bruins' depth in the frontcourt. 
Why to bet the Bruins
✅ If this game was on a neutral floor, this game would probably be a pick 'em. With that being said, I'm giving UCLA the edge here. Coming off a Final Four season, I would expect the Pauley Pavilion to be loud and excited for the upcoming season, and what better way to usher it in than hosting a blueblood like Villanova? It doesn't get better than this – just ask Bill Walton.
✅ I'm looking at the guard play for both teams to be the x-factors here. Campbell and Juzang going head-to-head against Gillespie and Moore is as good as it gets in college basketball. As I said earlier, Juzang loves the spotlight. Combine that with Campbell's defensive prowess and I like the Bruins to win the game within the game.
✅ I've seen this line prominently at UCLA -3.5. However, Bet MGM has it down to -2.5. I just find it hard to believe that Villanova travels to the West Coast and isn't affected by a game that is going to finish well after 1 AM EST. If this one is close down the stretch, that one point difference could be a huge deal with fouling and free-throws. Take advantage of the point difference here.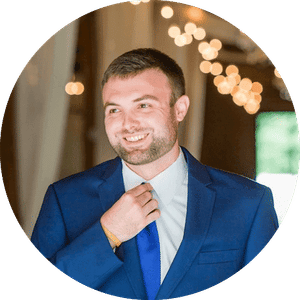 Garrett Tucker
Garrett Tucker is a sports aficionado from Huntsville, Alabama. Despite being born and raised where football is king, Garrett is a fan of all sports. Basketball has been the sticking point in the business for him, though. He currently runs an NCAA-certified scouting service for college basketball programs. You can find him on Twitter @G_Tucker.