Villanova-Marquette: Preview, Momentum for consecutive win streak
January 19, 2022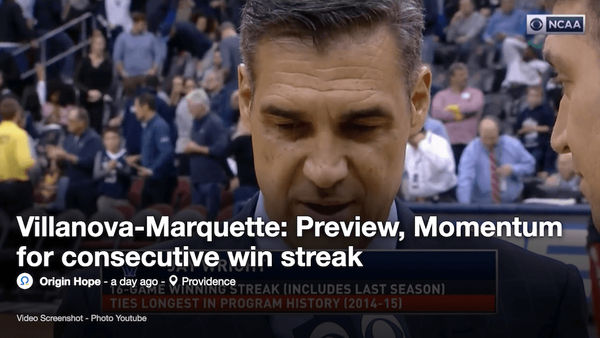 The Villanova Wildcats will look for seven-straight wins when hosting Marquette on Wednesday night.
Both teams have been in the zone during their last game, but the Wildcats were on another level. On Sunday, the zoned-in Wildcats destroyed Butler with an 82-42 final score.
Betting on College Basketball
Villanova aims for another win
Jay Wright, Villanova coach, was pleased with his team's dominant win over Butler. Moreover, he was happy with Collin Gillespie's performance, leading the team with 17 points. "I was really pleased with our performance. We were able to extend our bench a little bit, keep Collin fresh," Wright said. "We've been playing Collin a lot of minutes, so that was good for us."
Wright noted that his team still has a lot of improvement left to make. One of the critical factors that he was most pleased with was his team's balance on offense. "We have a lot of growth left in us as a team," the 60-year-old coach said. "There is a lot of improvement still to make. Part of it is getting balance offensively."
The coach noted that his team has been playing good defense, but they have also been prone to lapses when they have leads. However, this season, the Wildcats have been able to overcome these issues. "We're starting to be able to do this for 40 minutes. Some of it is our starters really being locked in, and another part of it is developing some depth, so we don't lose that focus," Wright noted.
Marquette looks for five straight wins
Shaka Smart has been leading the Golden Eagles this season. They won their first three games during the start of the year, and they then started losing four straight before winning four in a row. Their victories have strengthened their chances of making the tournament this March.
Meanwhile, the Golden Eagles got a close 73-72 win against Seton Hall Pirates on Saturday, as they were led by the elite guard Darryl Morsell with 26 points. Morsell performed outstandingly by scoring more than 20 points in his last five games.
After getting his first basket of the game, Morsell said that it boosted his confidence. He then maintained his aggressive play throughout the game against Seton Hall.
"When the first one goes down for me, it kind of helps my confidence. The first one went down off the backboard. I'm like, 'It might be one of them days.' So I just stayed confident and played aggressive throughout the game," the guard said during a post-game interview.
Morsell noted that his teammates have been giving him positive feedback, and that's helped him improve as a player. He also stated that relying on his teammates makes him a better individual.
"I got a group of teammates (that are) constantly giving me confidence. And Coach Smart wants us to play with confidence," Morsell praised his teammates and coach.
Morsell also said that being able to make plays makes him more confident. He said, "So I'm just out there trying to play with confidence. I've been around and done seen a lot of things. So I just try to make plays when I see an opportunity. With everybody around me having confidence in me, that just makes me much better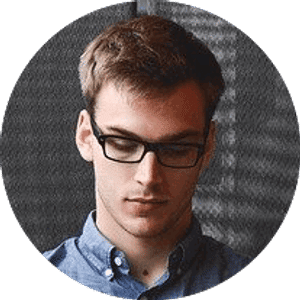 Jake Williams
Jake Williams is a sports gambling expert. He's been writing in the sports betting and DFS industry for over a decade. He specializes in MLB and NBA, along with College Basketball and College Football.