Victor Hedman propels Lightning to victory over Maple Leafs, set series to 1-1
May 5, 2022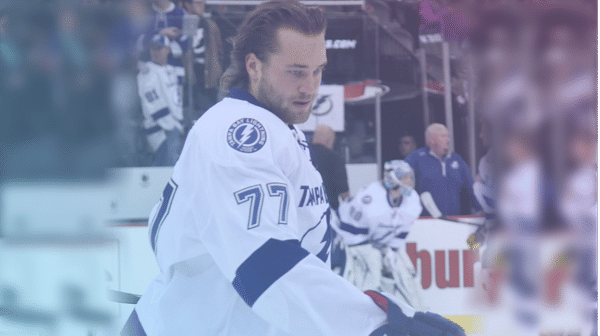 The Tampa Bay Lightning defeated the Toronto Maple Leafs 5-3, setting forth a 1-1 game series tie on Wednesday at Scotiabank Arena.
The two-time defending champion finally got itself back up and set the tie motion in effect. The Lightning defenseman Victor Hedman helped the franchise claim their first victory this season against Toronto.
"A win is a win in the playoffs. I think we were a little more desperate and we battled hard, that's the bottom line. On the power play, at 5-on-5, we did a pretty good job most of the night," Hedman said.
"We take it personally, that's the bottom line. If you lose two in a row in the playoffs, it's never good since it's first to four. We go out there with the philosophy that we want to bounce right back, and today was another example of us doing that."
Hedman, Kucherov take on series tie
Hedman ensured himself to not sit tight thinking that Toronto could lead two points ahead of his team. The 31-year-old added a single power-play goal when the time clock shows 19:57 which eventually would be a 1-0 lead for Tampa Bay in addition to making three assists, and three SOGs.
Behind Hedman was right-winger Nikita Kucherov who made a single goal and two assists. Moreover, Tampa goaltender Andrei Vasilevskiy had a stellar night after managing 31 saves after giving up five goals in Game 1.
"I don't know how far teams go when their big guys aren't going," Tampa head coach Jon Cooper said. "You need them, especially at times when your back is against the wall. I can't say our back was against the wall, it was one game, but we needed them tonight and they stepped up, and it started with our goaltender. He was outstanding."
The victory was highly deserving for the Lightning. Cooper revealed that it was a relief after seeing Hedman successfully make one point for the team.
"It was probably maybe a little sigh of relief for our group (Hedman's goal), kind of trying to take the crowd out of it a little bit," Cooper added. "For me, the big one was the second one. It's all well and good to score one and then they tie it, but we get that second one and now you're making them chase."
Forward Brandon Hagel, right winger Corey Perry, and centerman Brayden Point each made one goal. The offense play was carried successfully by Cooper and his men to corner the opposing team as Toronto had to serve a not-so-comfortable number of penalties.
"I thought they played better," Toronto head coach Sheldon Keefe said. "That's really the team that we prepared for. Obviously, the difference in the game was special teams. At 5-on-5 it was a pretty even hockey game. Their power play was better. We took too many penalties."
The three-time Conference Championships witnessed one of its outstanding best of seven series in Game 2. Heading into Game 3 on Tampa's home turf this Friday, Toronto will have to put their tough break to a halt.
"That's what you have to overcome to get to where we want to get to," Toronto team captain John Tavares said.
"There's times when it goes great like Monday when we really executed and everything was unflappable and we played a pretty darn good game. We had a pretty good first period (tonight), and obviously, a tough break (on Hedman's goal) and then their goalie makes a good save."
Want to read more about the NHL playoffs and hockey betting? Check out our NHL Sportsbook Promos and Free Expert NHL Picks guides.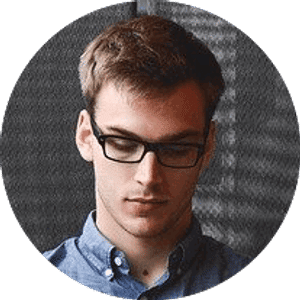 Jake Williams
Jake Williams is a sports gambling expert. He's been writing in the sports betting and DFS industry for over a decade. He specializes in MLB and NBA, along with College Basketball and College Football.