Vegas Golden Knights acquire goalie Adin Hill from San Jose Sharks
August 30, 2022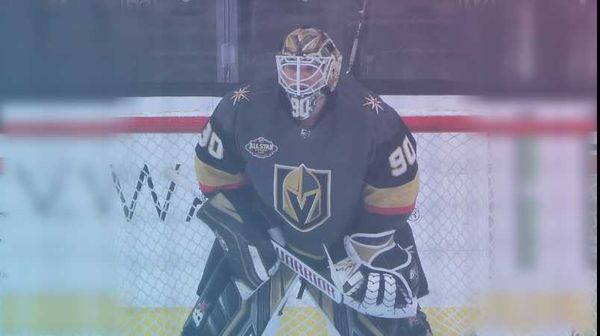 The Vegas Golden Knights have acquired goaltender Adin Hill from the San Jose Sharks in exchange for a fourth-round pick in the 2024 draft.
This season was supposed to be Hill's final season in San Jose. He signed a two-tier contract extension with the Sharks in 2021, with an average annual value of $2.175 million. San Jose's general manager Mike Grier said they wished "the best" for Hill in Vegas.
"This trade provides an opportunity for Adin to compete for playing time, while adding another asset that our organization can use in the future," Grier said.
Hill is expected to fill Robin Lehner's spot after the player was announced to miss the entire 2022-23 season post-hip surgery. Kelly McCrimmon, Vegas' general manager, complimented Hill by saying that the goalie "got room left in his development".
"This puts another really good goalie in our organization and in our mix," McCrimmon added. "It gives us a lot more comfort going into the year. I believe Adin has a lot of ability and he has really good size."
Hill is listed as a 6-foot-6, 214 pounds goalie. Last season, he posted 10-11-1 with .906 save percentage, 2.66 goals-against average, and two shutouts. Of 25 games he participated last season, he made 22 starts. His overall major league record is 29-32-5 with .908 save percentage, 2.74 goals-against average, and five shutouts which he acquired in 74 games.
Reports said Hill would compete against Laurent Brossoit who is second to Logan Thompson, the current first goalie, for playing time. Brossoit posted 10-9-3 with .895 save percentage, 2.90 goals-against average, and one shutout. He participated in 24 games, starting 21 of them.
Brossoit had taken a leave from the team since March this year to receive treatment for an undisclosed injury. McCrimmon said that he was unsure whether Brossoit would be ready to participate in the season opener.
About Vegas Golden Knights
Last season, the Golden Knights were No. 9 in the Western Conference and No. 4 in the Pacific Division, posting 43-31-8. In the 2021-22 season they made 262 goals, 429 assists, and 691 points in 82 games they participated in. They did not make it to the playoffs last season, which was the first time in the team's history.
Vegas extended forward Reilly Smith's contract this year, signing him with a three-year deal worth $15 million. Smith had played 56 games last season, making 16 goals, 22 assists, and 38 points. Smith expressed his joy about staying with Vegas.
"I wanted to play here and negotiate a deal with this team," Smith said. "I feel like I put my heart and soul into this organization.
"I'm very fortunate they noticed that and have given me the opportunity to chase the goal we started five years ago."
Vegas also added forward Brett Howden to the roster for a year, with a deal worth $1.5 million as an unrestricted free agent. Howden made 20 points out of nine goals and 11 assists last season, participating in 47 games.
In addition to Hill, the Golden Knights signed another goalie, Michael Hutchinson, for one year. When playing for the Toronto Marlies of the American Hockey League last season, Hutchinson recorded 11-10-4 with .899 save percentage and 3.23 goals-against average.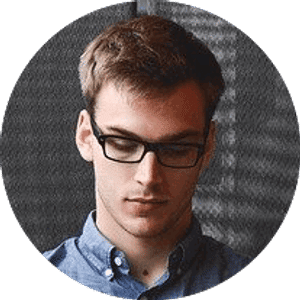 Jake Williams
Jake Williams is a sports gambling expert. He's been writing in the sports betting and DFS industry for over a decade. He specializes in MLB and NBA, along with College Basketball and College Football.