Vanderbilt defeat Mexico State 21-1 in NCAA elimination game
June 5, 2022
During an elimination game in the Corvallis Regional, the Commodores hit four home runs, which tied the team's season-high for the most home runs scored in a single game. Spencer Jones, Tate Kolwyck, Jack Bulger, and Dominic Keegan contributed one of the home runs.
The Commodores scored their most runs in a single game this season when they defeated New Mexico State by 21-1 on Saturday.
The victory allowed them to proceed to Sunday's regional semifinal against the team that finished last place between Oregon State and San Diego. The winner of this match will play in the final regional game, which will commence on Sunday evening.
Jones hit a three-run home run
Right fielder Spencer Jones came through when it mattered most, as he has done so frequently throughout this year.
Dominic Keegan's sacrifice fly scored Enrique Bradfield Jr. in the top of the first, giving Vanderbilt a 1-0 lead.
Jones opened the gates for the Commodores with a three-run home run in the third inning, and he followed that up with a two-run single in the fifth inning and a double later in the game.
As he went 4-for-6 with two doubles and a home run, he had the most RBIs of any Vanderbilt player in a game this season.
Both Kolwyck and center fielder Enrique Bradfield Jr. went a perfect 3-for-3 and 3-for-4, respectively. The third baseman Parker Noland had three RBIs, while Keegan had four, and three other players finished with two RBIs each.
Bulger, Kolwyck hit a homer
McElvain (6-5) allowed a walk and six hits in the game. For the Commodores, Brett Hansen delivered two scoreless innings of one-hit relief.
Kevin Jimenez hit an RBI single in the bottom of the third inning for New Mexico State. Meanwhile, Vanderbilt's Jack Bulger and Tate Kolwyck hit home runs for the Commodores.
The final score for the game showed that Vanderbilt had 18 hits, including five doubles and four home runs. Parker Noland had three hits, including two doubles, and three RBIs, while Jones finished the game with 4-for-6, including two doubles, and scored four runs.
Keegan contributed four RBIs and scored three runs. He went 1-for-2 with a two-run home run and two walks and was hit by a pitch.
As the game moved into the closing innings, head coach Mike Kirby and pitching coach Keith Zuniga provided the Aggie seniors with an opportunity to be recognized nationally.
In their one last game, all four seniors, Tommy Tabak, Lyle Hibbitts, Brendon Rodriguez, and Frank Dickson IV, saw playing time for the Crimson and White. By making a few substitutes in the middle of the inning, Kirby allowed Tabak, Jimenez, and Villareal the opportunity to be acknowledged by the crowd.
Aggies finish the season with a record of 24-34. NM State earned a spot in the NCAA after winning the WAC Tournament with a perfect 4-0 record in Mesa.
McElvain regains his footing
In April, Chris McElvain started a no-hitter for the Commodores, but they hadn't won. To his credit, McElvain dominated the Aggies, allowing only one run in seven innings with 11 strikeouts and one walk and allowed six hits, all singles.
After suffering a setback on Friday against San Diego, Vanderbilt continued to save their bullpen from improving their chances of advancing in the tournament. The Commodores must now win three consecutive games to advance.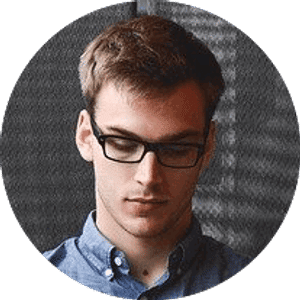 Jake Williams
Jake Williams is a sports gambling expert. He's been writing in the sports betting and DFS industry for over a decade. He specializes in MLB and NBA, along with College Basketball and College Football.