UEFA Champions League Sportsbook Promotions May 2022
May 4, 2022
The Champions League is in its final phase and Liverpool will face either Real Madrid or Manchester City in the final.
We will take you through to the best Champions League betting promotions in May 2022, offered by the most credible online sportsbooks in the country. There's no better timing for placing your bet but as soon as possible!
PointsBet Sportsbook risk-free bet up to $2,000 bonus
PointsBet is one of the best books around. Their platform makes it easy even for newcomers to find games and to put bets right away. And their latest promo codes can be used by new members to take benefit from the signup offer when creating a new account.
| | |
| --- | --- |
| Promo code | SQORE2000 |
| Bonus | Risk-free bet up to $2,000 bonus |
| Terms & conditions | New users only, must be 21+ in eligible states |
| Eligible states | CO, IL, IN, IA, MI, NJ, NY, PA, WV, VA |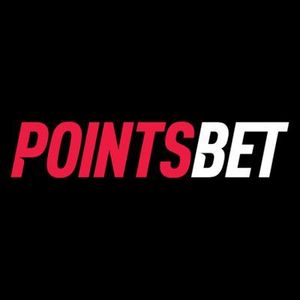 $2000 bonus
BetMGM risk-free first bet up to $1,000
BetMGM is one of the great names in sports betting in the U.S. Their platform features a user-friendly layout with a nice-looking interface. Safe and easy to use, they are licensed in the following states mentioned below.
| | |
| --- | --- |
| Promo code | SQORE1000 |
| Bonus | Risk-Free First $1,000 Bonus |
| Terms & conditions | New users only, must be 21+ in eligible states |
| Legal states | AZ, CO, DC, IA, IL, IN, LA, MS, MI, NY, NJ, PA,TN, VA, WV, WY |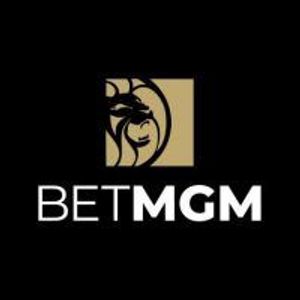 $1000 bonus
DraftKings Sportsbook deposit bonus up to $1000
Being the first legal online sportsbooks to debut in the U.S, you can't go wrong going with DraftKings. Their latest promo offering includes a $1,000 bonus for new players (without a promo code)
| | |
| --- | --- |
| Promo code | None Needed |
| Bonus | Deposit Bonus up to $1000 |
| Terms & conditions | New users only, must be 21+ in eligible states, and deposit any amount between $5 and $5000 |
| Legal states | AZ, CO, CT, IL, IN, IA, LA, MI, NH, NJ, NY, OR, PA, TN, VA, WV, WY |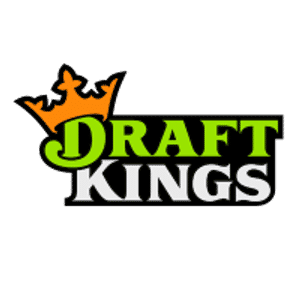 $1000 bonus
Now that you know some relevant betting offers from our recommended sportsbooks, it is also important for bettors to know what makes a sports betting site a good place to do betting on.
Based on our observation, a good sportsbook would feature:
✅ Secure and simple banking transfers with no fees
✅ Large bonuses and regular promotional offers
✅ Wide range of sports and events to wager on
✅ Competitive odds for bigger profits
The Champions League is much like any other sport in terms of the betting mechanism. While bettors can put their bets on every single game from the group stage to the finals, some of these popular betting markets are also common for UCL bettors.
✅ Full-time results
The popular and most common UCL betting market is full-time results and score lines betting. But given that each game means a different combination of teams playing, along with the anomalies, you will always have to work yourself out on predicting how the final score-board is going to be.
✅ To score and win
Score and win tip is considered one of the most lucrative betting markets, as bettors could very easily secure a big payout. The trick is to focus on the big teams or the common no-brainer options, such as Liverpool, PSG, Real Madrid.
✅ Both teams to score
Both teams must net a goal for a BTTS bet to the payout without considering who the winner is. Extra-time goals and penalties also count, so keep an eye on it.
✅ Player total shots
Here bettors are to predict how many shots any given player will rack up over the match, normally as an under/over wager.
✅ Outright winner
Bettors can't be any more straightforward than just to bet for the UCL champion. If you're new to sports betting, outright winner betting is a way to keep things simple until you understand how the industry better.
If you find yourself a beginner in the sports betting world, this guide will help you to understand some existing betting options and which type of betting option may be the safer choice for your wager.
✅ Moneyline bets
In soccer betting, moneyline bets mean to land the pick to the club predicted will win the match. Odds are in each team, on which bettors will receive a payout based on their picks.
✅ Over/Under bets
In soccer betting, over/under means putting bets on the total number of goals. Place your bet on whether a match will be over/under a certain combined total.
✅ League Prop bets
Prop bets are just like betting on what could happen during the game, for example, the goal scorer or how the game will end after the whistle blows.
There are Player Props, where bettors guess the exact goal scorer of the game. Or the Game Props, where bettors guess the correct final score.
✅ Game spread bets
For this type of bet, points or goals are deducted and essentially awarded to the underdog, which is why this type is called the spread.
✅ Futures bets
It is common in all sorts of sports betting to bet on the future. Here, bettors can put a wager on who will win the UEFA Champions League in the final or become the Champions League winner for the season.
✅ Live betting
In live betting, besides the correct final score, the correct goals scorers, bettors can also bet on the total number of cards, the total number of corners, and the half-time score, just to name a few.
✅ Parlays
Parlays are bets placed on multiple outcomes to occur. To win in their bets, bettors would have to correctly select all outcomes within the Parlay. Whereas to determine the odds for the Parlay, the odds for each pick are multiplied by one another.
Reading Champions League odds is rather simple, especially if you've ever placed a bet on a soccer game or made a moneylines bet in the past.
Betting against the spread is not common in soccer, unlike it is in football or hockey. In Champions League betting, you'll mostly find moneylines, totals, and prop bets more common.
Also, when determining betting odds for a single UCL game, you'll mostly be provided three outcomes, along with corresponding odds, by the sportsbook.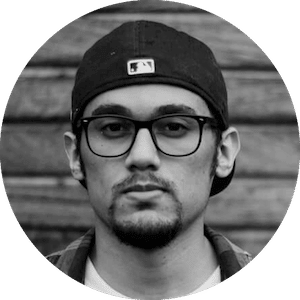 Gus Anderson
Gus Anderson is a gambling wizard. As a kid he dreamt about becoming a Tennis, Hockey and Golf professional but ended up as a gambling professional with focus on both sports & casino.