UConn pays Kevin Ollie another $3.9 million to settle 2018 discrimination claims
September 16, 2022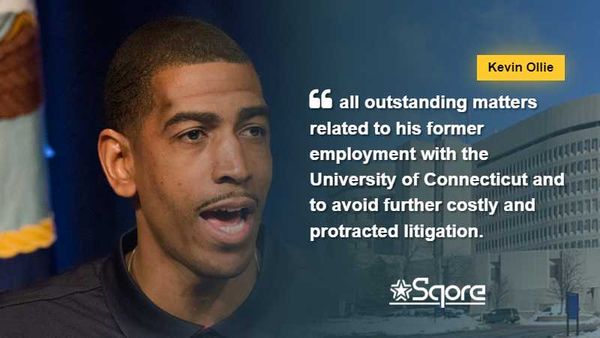 University of Connecticut announced on Thursday that they agreed to pay former men's basketball coach Kevin Ollie for another $3.9 million to settle discrimination claims about his firing in 2018.
The agreement occurred after an arbitrator said that Connecticut owed Ollie the remaining $11 million on his contract.
"I am grateful that we were able to reach agreement," Ollie said on Thursday.
"My time at UConn as a student-athlete and coach is something I will always cherish. I am pleased that this matter is now fully and finally resolved."
In 2019, the NCAA declared the UConn to be placed on probation for around two years with Ollie received his own separate sanction for violations that were reported to occur between 2013 and 2018. Ollie's attorneys Jacques Parenteau and William Madsen accused UConn of making false claims to the NCAA with the intention to fire Ollie.
Eventually, the school and Ollie announced in a joint statement on Thursday that they were settling to avoid taking unnecessary and costly legal action.
Ollie is currently coaching for Overtime Elite, a basketball league which prepares potential prospects for those who don't attend college for the pros. Dan Hurley has been coaching the UConn Huskies in place of Ollie since 2018.
Huskies' new recruits
On Friday, the Huskies announced that they have recruited Apostolos Roumoglou to the 13th scholarship spot on the team. Prior joining the Huskies, Roumoglou played in the Greek Basketball Champions League.
Last year, the 19-year-old competed with the Greek 18-and-under team in the FIBA European Challenges. He shot 31.3 percent from the field and 37 percent from 3-point range. Hurley said the team's plan is to recruit more players and have them prepared for Big East games.
"It's important for us to get more guys in here so that we can practice the way you need to practice to prepare for Big East games, which are different than most conference games," Hurley said on Friday.
"Just give us some young players that have a chance to develop. Obviously it's going to take them time because they've never even played basketball in the States here." Roumoglou is the second international player the Huskies have added in the last two weeks, after Yarin Hasson from Israel.
Before they arrived on campus, Hurley had never seen both Roumoglou and Hasson played. When comparing the two, Hurley said that Hasson has adjusted faster since he arrived earlier than Roumoglou, although the latter's age experience may be able to get catch up with the former.
However, Hurley also understands the pressure that comes with moving to a new country, starting at a new school and joining a competitive college basketball team at the highest level.
While he said he would take things slow to ease up Roumoglou and Hasson, the rest of the team practices with full intensity to prepare for the season.
"(Hasson) got in last week and I think he's on more stable ground," Hurley said. "Apostolos (Roumoglou) I think will be able to get in there relatively quickly because he's a little bit older than Yarin. Yarin's a young guy."
As the Huskies have many skilled players in their roster, the newcomers are expected to assist the team in practices while getting themselves comfortable in their new environment.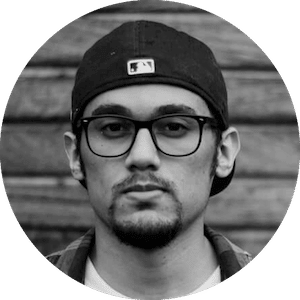 Gus Anderson
Gus Anderson is a gambling wizard. As a kid he dreamt about becoming a Tennis, Hockey and Golf professional but ended up as a gambling professional with focus on both sports & casino.