UCLA vs Arizona Betting Prediction 2/3/22
February 3, 2022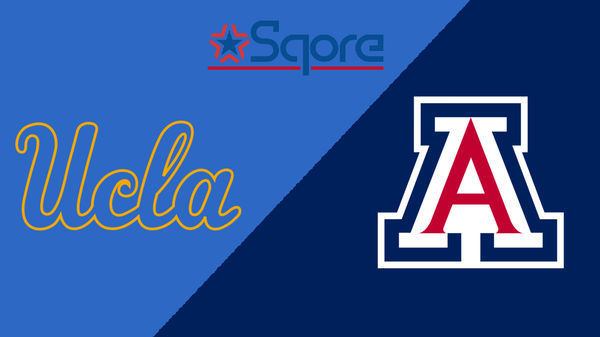 UCLA is searching for the season sweep of Arizona when the two top-10 teams battle in Tucson, Arizona, eight days after the first game. The Bruins have won six straight games and have looked more like the preseason top-five team of late after an extended break due to COVID-19. The Wildcats had won five straight before losing at UCLA and now try to remain atop the Pac-12 in a critical home contest against the Bruins.
UCLA vs. Arizona Betting Pick
This game will be played at the McKale Center at 8 p.m. Eastern on Thursday, February 3, 2022.
Why bet on the Bruins:
✅ UCLA's depth has shown through in the last two games with Johnny Juzang sidelined, and Jake Kyman is the perfect example of someone who has taken advantage of his opportunities. Kyman is a rarely-used wing who had played just 54 minutes in his first 10 appearances of the season and scored just 10 points. He played 20 minutes against California and scored 10 points then added 15 points in 28 minutes against Stanford with Juzang out of action.
✅ Azuolas Tubelis still ranks as Arizona's second-leading scorer this season at 14.2 points per game, but that average has dropped below 12 points per game in Pac-12 play. His conference stats are heavily skewed by his 32-point performance against Utah, but he's been held to single digits in five of his last seven games. That includes just eight points in 15 minutes against UCLA when he was in foul trouble for most of the game.
✅ The Bruins have dominated the turnover battle during this winning streak, but especially over this past week. UCLA has committed less than 10 turnovers four times in its last five games, including in its past three contests. Meanwhile, it has forced at least 17 turnovers in three of its last four games, including two with at least 20 takeaways. Those easy baskets go a long way to winning on the road.
✅ If Arizona does have one weakness on offense, it is the perimeter shooting as the Wildcats are making just a third of their 3-pointers this season and less than 30 percent of them in conference play. If you exclude leading scorer Bennedict Mathurin, those percentages drop to 31.9 percent overall and 27.8 percent in conference play. Arizona has attempted at least 20 3-pointers in four straight games and made just 27.2 percent of those attempts.
✅ Few teams have been able to have as much success in the McKale Center as UCLA has over the past few years. The Bruins have won five of their last seven trips to Tucson, including the last four, and haven't lost by more than 12 points in Tucson since 2004. 
UCLA is finally is a groove with its schedule and the Bruins don't seem to be slowing down anytime soon. They have soared to the top of the Pac-12 with an 8-1 record in conference games and a 16-2 overall record on the heels of their current six-game winning streak. That stretch includes a win over Arizona at home just eight days ago that should make this game extra spicy. It's not only that UCLA is riding the momentum, but it is doing so in convincing fashion in the process, leaving no doubt about the potential of this group. Each of the Bruins' last three opponents have shot worse than 29 percent from behind the arc and two of them were kept to less than 31 percent shooting overall. During this current winning streak, no opponent has scored more than 65 points and four were held to less than 60 points in the process. The offense has shot 50 percent or better in three of the six games during this winning stretch, but there have also been some very poor shooting nights along the way as well. 
Johnny Juzang had his four-game 20-point streak halted in the first meeting with Arizona, but he is still averaging 19.6 points and 5.3 rebounds per game in conference this year. He's missed the two games since and is questionable for the rematch but is expecting to play. If he doesn't the offense can come from many different players across the lineup. Jules Bernard is averaging 12 points per game in Pac-12 games and is the second-leading scorer on the team. Jaime Jaquez Jr. scored 15 points to lead the Bruins against California last week and Jake Kyman scored 15 points off the bench against Stanford to power UCLA. In total, six different UCLA players have scored in double figures in the two games Juzang has missed, so any of them could step up to lead the Bruins. The bigger question will be rebounding because Juzang is the team's second-leading rebounder behind Bernard's six rebounds per game while no one else is averaging at least four boards per game. It's been a team effort the past two games, but that must continue against a team that outrebounded UCLA by 15 in the first matchup. 
The good news for Arizona is that it is back at home where it has been infallible so far this season with a perfect 11-0 mark in the McKale Center. The Wildcats have looked like a title contender all season with a 17-2 overall record and 7-1 record in Pac-12 play. Both losses have come on the road to ranked opponents, but this is the first time a ranked foe has come to Tucson this year. has been one of the most dominant teams in the country this season, and its 16-1 record is only part of the proof. In the last nine games, eight opponents have shot 41 percent or worse against the Wildcats, but UCLA is the only exception, and the Bruins have ruined a lot of Arizona's defensive statistics. Arizona's offense, though, is in a bit of a lull  with consecutive games under 33 percent shooting from the floor and a combined 10 of 53 from 3-point range in those two games. The Wildcats' lowest point total in the first 16 games of the season was the 73 points they put up in the loss at Tennessee, but they have been held to less than 70 in consecutive games, including a season-low 59 at UCLA.
Despite the rough stretch of the past two games, Arizona's offense still has explosive potential with its young stars at the helm. The biggest name is Bennedict Mathurin, who leads the Wildcats with 17.1 points per game in conference play and is shooting 43 percent from the field and 36 percent from behind the arc. Mathurin also averages more than five rebounds per game, trailing just Christian Koloko and Dalen Terry in conference games. Koloko is the second-leading scorer at 13.1 points per game and has added 8.1 rebounds per game to lead the team. Terry is more of a distributor with nearly four assists per game, but that ranks second behind Kerr Kriisa, who is handing out five assists per game. Kriisa missed all 12 shots he took in the first matchup with the Bruins, but dished out six assists in the loss and is still averaging 8.6 points per game. Azuolas Tubelis is the only other Arizona player averaging double figures in conference play at 12 points and five rebounds per game. The wild card, though, is Oumar Ballo, who scored 14 points off the bench last time out to make it three of the last four games with at least 10 points.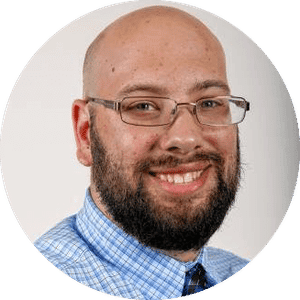 Josh Walfish
Josh Walfish is an award-winning journalist who has covered college sports for the past decade. He most-recently was chronicling the UMass Minutemen and now works as a freelancer writer and editor based out of Chicago.