UCLA forward Johnny Juzang to work out with Indiana Pacers
May 21, 2022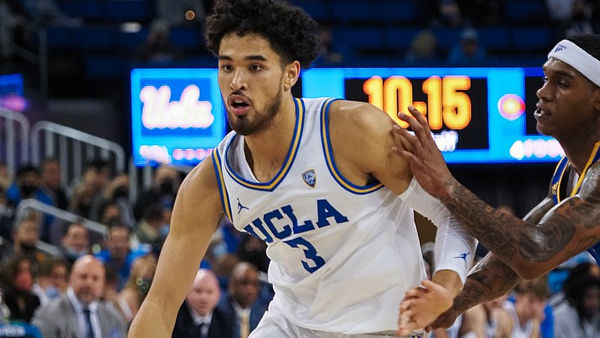 UCLA men's basketball guard Johnny Juzang participated in the NBA Draft Combine in Chicago following his workouts with the Sacramento Kings and Minnesota Timberwolves last week. He will work out with the Indiana Pacers on Monday as part of his pre-NBA Draft schedule, the team said on Friday.
The Pacers held their first pre-draft workout on Friday, May 13, at St. Vincent Center. The team also hosts Alabama's Keon Ellis, Baylor's James Akinjo, Marquette's Justin Lewis, Gonzaga's Andrew Nembhard, and Colorado's David Roddy for workouts in addition to Juzang.
On April 20 last spring, Juzang declared for the 2021 NBA Draft, worked out for several teams, and met with 15 teams at the NBA Combine. The individual workout with Pacer will become his third in the pre-NBA Draft schedule.
Juzang's record
Juzang recorded shooting splits of.436/.356/.854 during his first two years at UCLA, when he averaged 15.8 points and 4.4 rebounds per game. Juzang earned a reputation for himself when he led the Bruins to the Final Four in 2021 by averaging 22.8 points per game in the NCAA tournament.
Juzang weighed in at 208.6 pounds, had a standing reach of 8 feet and 6.5 inches, a wingspan of 6 feet and 11 inches, and a maximum vertical of 32.5 inches. He came in at 6-foot-5.25 inches in height.
When it came to his swiftness, Juzang ranked around in the middle. He finished the lane agility in a tie for 17th place out of 45 with 11.03 seconds, he finished the shuttle run for 16th place out of 26 with 3.17 seconds, and he finished the three-quarter sprint for 18th place out of 30 with 3.29 seconds.
In 2021, Juzang was selected to the All-Pac-12 Second Team. The following year, he was elevated to the All-Pac-12 First Team. To cap out his collegiate career, Juzang was also selected to the All-American Third Team by the NABC.
On May 6, Jeremy Woo of Sports Illustrated published his Top 100 Big Board, and Juzang was ranked No. 81 on the list while NBADraft.net, CBS Sports, and ESPN ranked him much higher at No. 51, No. 47, and No. 78 respectively.
Peyton Watson joins Juzang
Besides Juzang, guard/forward Peyton Watson also joined the NBA draft while forgoing his collegiate eligibility in April. Like Juzang, Watson measured in at lower heights than what the official UCLA roster had them listed for the 2021-22 campaign, with 6-foot-6.75.
In his first year at Westwood, Watson averaged 3.3 points and 2.9 rebounds while shooting 32.2 percent from the field. Before deciding to go pro, the McDonald's All-American played 32 games for the Boston Bruins as a reserve.
Neither Juzang nor Watson took part in any of the scrimmages on Thursday and Friday, but they did meet with teams that may select them in the upcoming draft.
The Sacramento Kings and Minnesota Timberwolves invited Juzang to rookie showcases on May 10 and 12. On the other side, Watson has not participated in any pre-draft scrimmages; however, he did give an interview to the media on Thursday.
With less than a month to go until the NBA Draft, both players still have time to improve their draft stock. In Sports Illustrated's most recent mock draft, Watson is anticipated to be selected in the middle of the second round, while Juzang is projected to go undrafted.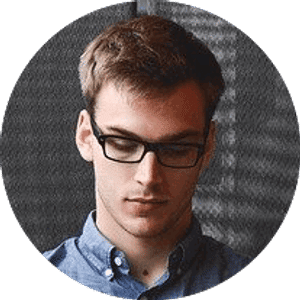 Jake Williams
Jake Williams is a sports gambling expert. He's been writing in the sports betting and DFS industry for over a decade. He specializes in MLB and NBA, along with College Basketball and College Football.