UConn vs. Xavier Betting Prediction 2/11/22
February 10, 2022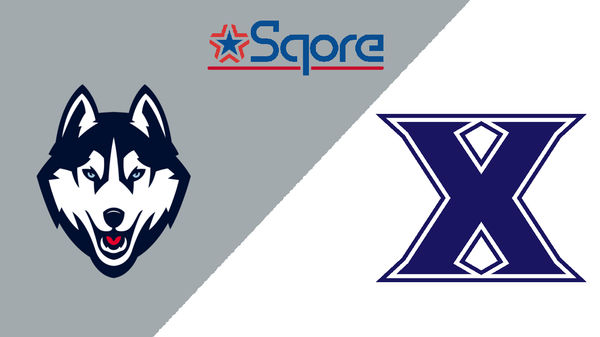 Xavier is trying to build some momentum in the Big East as it hosts Connecticut in a critical top-25 Big East showdown. The Musketeers have lost two straight and three of their last five with so many of their games within the conference coming down to the final few possessions. The Huskies are coming off a big win over Marquette at home that snapped a losing streak of their own and prevented a spiral from forming for UConn.
UConn at Xavier Betting Pick
The Pick: UConn Moneyline
This game will be played at the Cintas Center at 7 p.m. Eastern on Friday, February 11, 2022.
Why bet on the Huskies:
✅ When not battling foul trouble, Adama Sanogo makes a big difference in the middle of the UConn lineup at both ends of the floor. He has just seven blocks in his last five games, but he's still averaging more than two blocks per game in conference play, but his biggest contributions have been on the glass. He leads UConn with 10.2 rebounds per game in conference play and has collected eight rebounds in all but one game in 2022. Sanogo has also found his offensive touch recently, averaging 15.3 points per game in conference.
✅ Nate Johnson is supposed to be a senior leader for Xavier, but he has been a massive disappointment in the past month. In his last eight games, Johnson has scored more than five points just once, and he's missed all of his field goal attempts in four of his last five games. He's attempted a team-high 56 3-pointers in conference play and made just 30 percent of them and his 6.8 points per game against Big East foes is nearly three points lower than his scoring average on the season. 
✅ UConn's rebounding prowess matches up well against a team like Xavier that has struggled on the backboards. The Huskies have collected at least 40 rebounds eight times in 11 Big East games and collected 39 rebounds once as well. UConn is averaging nearly seven more rebounds per game than its opponent in conference play, and six times, the Huskies won the rebounding battle by at least 10 rebounds. Xavier has lost the rebounding battle six times in conference play and has won it by more than three boards just twice.
✅ Xavier has failed to score 70 points in five of its last seven games despite making at least 40 percent of its shots in six of those contests. The Musketeers have made less than 30 percent of their 3-pointers four times in that span, but that still didn't prevent Xavier from being competitive in those games. Xavier has shot below 70 percent from the free throw line six times in the last eight games and is hovering around 70 percent in conference play while attempting more than 20 foul shots per game. 
✅ These conference foes have met just once since UConn rejoined the Big East for the 2020-21 season, an 80-72 win for the Huskies last year in Cincinnati. UConn has won two of the three all-time meetings with the Musketeers, winning an NCAA Tournament game against Xavier in 1991 before losing in double overtime on a neutral floor in 2019 in a Thanksgiving-week event. 
The Pick: UConn Moneyline
It's been an interesting season for UConn this year with the Huskies hanging around the bottom of the top-25 poll for most of the season. At their best, the Huskies are a team that could be dangerous in March with a victory already this year over Auburn as well as a sweep of Marquette. However, the Huskies also have losses to Creighton and West Virginia, and sit at 16-6 overall and 7-4 in the Big East. UConn is sort of in the middle of the pack on both sides of the ball, having their moments of greatness both on offense and defense. In Big East games, the Huskies are shooting 43 percent overall, including 35.7 percent from behind the arc, and averaging just over 72 points per game. On the other side, UConn is allowing 41 percent shooting, including 37.3 percent from behind the arc, and giving up just 68 points per game. The Huskies have been dominant on the glass with a seven-rebound edge over Big East foes and have only lost the rebounding battle four times all season. 
The Huskies are a very top-heavy offensive team with three players averaging at least 13.5 points per game this year in conference and no one else above 7.6 points per game. R.J. Cole leads the way at 16 points per game as well as nearly five assists per contest, creating the offense not only for himself with his aggressive play but also opening the floor for his teammates. Adama Sanogo is the tower in the middle averaging 15.3 points and 10.2 rebounds per game in Big East play  and he's also rejecting nearly 2.5 shots per game as the main rim protector. Isaiah Whaley joins Sanogo with more than two blocks per game in conference, but his offense pales in comparison to Tyrese Martin, who is averaging 13.9 points and 6.1 rebounds per game. Martin is shooting 42.9 percent from behind the arc against Big East opponents, trailing just Andre Jackson at 47.8 percent for 3-point shooting percentage among those averaging at least two attempts per game. Jackson doesn't take a lot of shots, and is more known for his more than seven rebounds per game for the Huskies and ranks second with 2.6 assists per game in conference. 
It has been a rough Big East slate for Xavier, which stands at 6-6 in the league thus far to counteract its 16-7 overall record. Four of the Musketeers' six losses in the conference have come by four points or fewer and its last nine games have all been decided by 11 points or fewer. It's hard to blame Xavier for five of the six losses, which came to NCAA Tournament teams, though the home loss to DePaul is going to hurt the Musketeers' come March. Xavier hasn't scored more than 74 points in its last seven games and it has been held to less than 70 points in seven of 12 Big East games this season. On the other hand, the Musketeers have not surrendered more than 75 points since the end of November, and have allowed just six opponents to reach 70 points in that stretch. The difference for Xavier is behind the arc where it is shooting just 31.3 percent in Big East play compared to 33.3 percent on the season, which drops its overall shooting percentage from 44.7 percent down to 43.6 percent. 
There isn't a lot going for Xavier's individuals with just two players averaging double figures and only five players averaging at least eight points per game. Paul Scruggs leads the Musketeers in conference play with 13.4 points per game as well as nearly five assists per contest. Jack Nunge is averaging 12.5 points and 6.8 rebounds per game in the Big East while shooting 42.4 percent from behind the arc. However, Nunge has taken just the fourth most 3-pointers and the top-two in attempts are Nate Johnson, who is making just 30 percent of those shots and averaging less than seven points per game, and Adam Kunkel at 32.5 percent. Zach Freemantle is nearly averaging 10 points per game and also ranks third with 5.4 rebounds per game, trailing just Nunge and team leader Colby Jones at 7.2 rebounds per game. Jones, though, is averaging 8.8 points per game and shooting just 37 percent from the field from his position on the perimeter.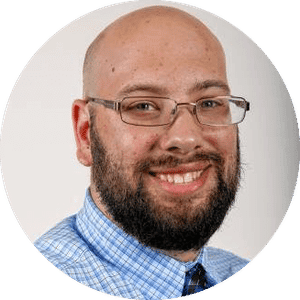 Josh Walfish
Josh Walfish is an award-winning journalist who has covered college sports for the past decade. He most-recently was chronicling the UMass Minutemen and now works as a freelancer writer and editor based out of Chicago.