UConn vs. St. John's Betting Prediction 2/13/22
February 12, 2022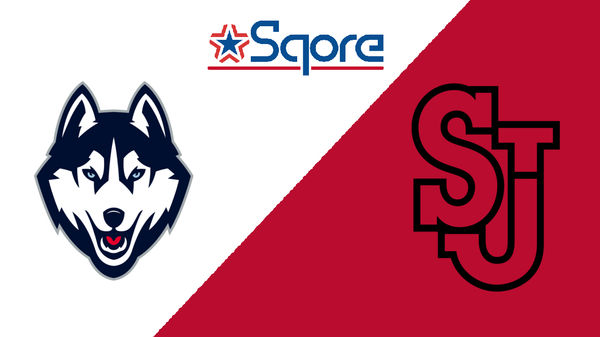 UConn looks to finish off the season sweep of St. John's and build some momentum for itself when it faces the Red Storm in New York. The Huskies have lost three of their last four games after falling to Xavier earlier in the week in one of their final road games of the season. The Red Storm have lost all six games against ranked foes this season and have lost their last three home games and three of its four previous games this season at Madison Square Garden.
UConn at St. John's Betting Pick
This game will be played at Madison Square Garden at noon Eastern on Sunday, February 13, 2022.
Why bet on the Huskies:
✅ Adama Sanogo was a major difference maker in the first meeting with St. John's, scoring 26 points and grabbing 18 rebounds to lead UConn to a victory. He blocked six shots as well to anchor the Huskies' defense around the rim in which UConn had 14 blocks, and his 26 points were more than St. John's scored in the paint in that game. Sanogo is averaging 15 points and 10 rebounds per game in conference and has really come into his own in games where he is able to use his size to his advantage.
✅ For a solid month, Dylan Addae-Wusu was playing extremely well for the Red Storm, but his form has tapered off over the last five weeks. He's been held to seven points or fewer in five of his last seven games, sending his scoring average plummeting below 10 points per game in Big East games. He made just two of his 12 shots in the first meeting this year with the Huskies, and he's made just seven of his 24 3-point attempts over the last seven games.
✅ UConn has won the rebounding battle nine times in 12 Big East contests thanks in large part to the team effort on the glass. All five Huskies starters average at least four rebounds per game in conference play, which has helped give UConn an average advantage of six rebounds per game over the opposition. That dominance inside also translates to altering shots around the rim with six blocks per game and opponents shooting just 44 percent on 2-point shots in conference action.
✅ St. John's might be shooting 31.6 percent from 3-point range, but just a handful of games are keeping that above 30 percent. The Red Storm has made less than 30 percent of its shots from behind the arc six times in Big East play, including making 9 of 33 in their last game against Villanova. Four of St. John's top-six 3-point shooters by volume are shooting less than 30 percent from long range, including Julian Champagnie, who has made just 12 of his 50 3-point attempts since the last game against UConn.
✅ UConn is 10-10 in the last 30 years against St. John's at Madison Square Garden both in regular season and postseason action. The Huskies won four of their last six trips to the World's Most Famous Arena to face the Red Storm before the old Big East collapsed in 2013. UConn is 64-58 in 122 previous games at Madison Square Garden.
It's been a roller coaster of a season for UConn this year with the Huskies failing to string together their best performances as we hit the middle of February. At their best, the Huskies are a team that will be dangerous in the postseason, having already beaten Auburn on a neutral floor and sweeping Marquette in Big East play. Yet the Huskies are 16-7 overall and 7-5 in the Big East with some frustrating losses, including a loss to Creighton at home. UConn is just average on both sides of the ball with flashes of brilliance on both offense and defense. In Big East games, the Huskies are shooting 43 percent overall, including 35.4 percent from behind the arc, and averaging nearly 74 points per game. On the other side, UConn is allowing 42 percent shooting, including 36.7 percent from behind the arc, and giving up just 68.6 points per game. The Huskies have been dominant on the glass with a six-rebound edge over Big East foes and have only lost the rebounding battle five times all season. 
The Huskies rely heavily on the same three players, all of whom are averaging at least 13.5 points per game this year in conference and no one else above 7.3 points per game. R.J. Cole is the dominant playmaker by averaging 16.6 points per game as well as nearly five assists per contest, creating the offense not only for himself with his aggressive play but also opening the floor for his teammates. Adama Sanogo is a fantastic rim protector and interior presence averaging 15 points and 10 rebounds per game in Big East play in addition to his two blocks per game. Isaiah Whaley also averages more than two blocks per game in conference, but he's averaging just seven points and five rebounds per game. Tyrese Martin is the other tine of the trident at 14.3 points and six rebounds per game while shooting 42.5 percent from behind the arc against Big East opponents. He trails only Andre Jackson at 48 percent for 3-point shooting percentage among those averaging at least two attempts per game. Jackson doesn't take a lot of shots, though, and is more useful on the glass with his seven rebounds per game. 
There have been a lot of close calls for St. John's this year that make its 13-10 overall record and 5-7 mark in the Big East a little bit deceiving. More than half of the Red Storm's losses in conference play were by six points or fewer on in overtime and six of their 10 losses this year fit in that same category. St. John's has just one good win on its schedule, a road victory over Seton Hall, but otherwise does not have a victory against anyone else in the top-100 of the NET rankings. That certainly plays out in the stats where the Red Storm are allowing Big East opponents to shoot 43 percent from the field, including 37.8 percent from behind the arc, as they have allowed at least 44 percent shooting in four of the last five games. St. John's is making nearly 42 percent of its own shots in Big East play, but it is making just 31.6 percent of its 3-point attempts with most of its best shooters struggling from the perimeter this year. The one area where St. John's has excelled is creating turnovers, forcing more than 15.5 turnovers per game from its Big East opponents with seven games of at least 16 takeaways.
Depth is certainly a concern for the Red Storm with just four players averaging at least seven points per game this season in Big East games. Julian Champagnie is the clear leader for St. John's with 17.1 points and 6.5 rebounds per game, both of which lead the team in conference action. However, Champagnie is shooting just 37 percent from the field and 27 percent from behind the arc while averaging almost 17 shots per game for the Red Storm. Posh Alexander orchestrates it all for St. John's with more than five assists per game in league play, but he also adds 14 points and 4.7 rebounds per game as well. Aaron Wheeler is the team's best 3-point shooter at 44 percent while also averaging 14 points per game in Big East contests while also adding 4.8 rebounds per game. Dylan Addae-Wusu is a solid role player with 9.7 points, 4.5 assists and 4.8 rebounds per game while Joel Soriano is a defensive juggernaut with 5.5 rebounds and nearly two blocks per game.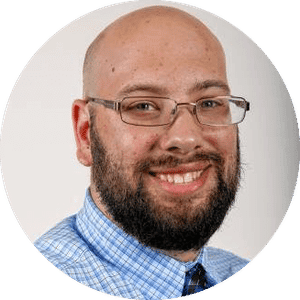 Josh Walfish
Josh Walfish is an award-winning journalist who has covered college sports for the past decade. He most-recently was chronicling the UMass Minutemen and now works as a freelancer writer and editor based out of Chicago.