Tyrese Proctor to join Duke Men's Basketball early
June 6, 2022
Tyrese Proctor is a five-star guard who is scheduled to join Duke Men's Basketball as a member of the 2023 class. However, the school announced on Thursday that Proctor would start early and join the team for the 2022–23 season.
In order to start earlier than he was originally committed to, Proctor will be reclassified into the 2022 class.
Proctor's records
The 18-year-old guard has participated in the NBA Global Academy and showed his potential on or off the ball. Proctor is known for his shooting range and athleticism, but he is listed as a point guard on the list. Moreover, Proctor also recorded a 6-foot-7 wingspan that is useful for defense.
During the 2021 Australia U18 Championships, Proctor averaged 20.9 points and 3.5 assists while playing with the New South Wales Metro U18 team. While playing with the NBA Global Academy, Proctor recorded an average of 19.4 points and 3.2 assists in nine games.
In different age groups, Proctor also made an impressive record with an average of 27.4 points and 6.1 rebounds at the 2022 Australia U20 Championships. He was playing for the New South Wales U20 team at that time.
In 2022, the 6-foot-5 guard joined the 2022 Nike Hoop Summit as a member of the World Team.
Talks about Proctor's enrollment in the Blue Devils
Regarding Proctor's early enrollment, the school has engaged in extensive talks with the athlete and his family for the past few weeks. "We are thrilled to be welcoming him on the 2022-23 team. Tyrese has a special feel for the game with great scoring instincts who will add to the versatility, competitiveness, and high character of this team," coach Jon Scheyer said.
Looking at Proctor's international basketball resume and NBA Global Academy experience, the school decided that he was ready to be enrolled earlier than he was scheduled.
In the school's news release, Proctor also expressed his excitement regarding this plan. "I'm ready to step up and face a new challenge where I maximize my development as a player and continue to grow on and off the court. Waiting a year to put on that Duke jersey was too long," he said.
Proctor is currently in the process of preparing all the required paperwork and visas before heading to North Carolina. The exact date of his arrival at the school is still unknown, and with that said, Proctor will most likely be unable to join the rest of the Blue Devils' top-ranked freshman class by this month.
However, he will still be eligible to play in the 2022-23 season and will be in Durham by the end of this summer.
Proctor and the Duke's squad
With his shooting range records, Proctor will benefit the team in the 3-point shooting department. In 2021, he recorded 43.8 percent from three of his nine games with the NBA Global Academy. A year later, he shot 37 percent in eight games while playing for New South Wales U20.
Aside from Proctor, Duke has already assembled an A-list of star players for the 2022 class. Proctor will join Dereck Lively, percent Whitehead, Kyle Filipowski, Mark Mitchell, Jaden Schutt, and Christian Reeves. However, with these star players listed, the Blue Devils might still have another player from the transfer portal.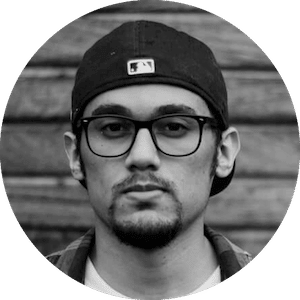 Gus Anderson
Gus Anderson is a gambling wizard. As a kid he dreamt about becoming a Tennis, Hockey and Golf professional but ended up as a gambling professional with focus on both sports & casino.