Tulane's Kai Horton leads OT victory over Houston
October 2, 2022
The Tulane Green Wave defeated the Houston Cougars on Friday night after quarterback Kai Horton threw a 10-yard pass to Tyjae Spears. Spears did not waste the chance and scored a touchdown, ending the overtime with victory for Tulane, 27-24.
Bumpy start for both teams
Both teams failed to score during the first quarter, but things began to heat up during the second quarter. Horton passed the ball for 13 yards to Deuce Watts, who scored the first touchdown in the game, letting Tulane lead 7-0. Houston retaliated by performing a touchdown, ending the second quarter with a tie.
In the third quarter, the Green Wave recovered a fumble with Jadon Canady performing a 57-yard touchdown, and it ended with Tulane leading 14-7.
The Green Wave quickly caught up during the fourth quarter. Brandon Campbell and Nathaniel Dell each scored a touchdown, letting the Cougars lead 21-14 with 3:04 remaining. Tulane did not relinquish the fight and ended the fourth quarter with a tie.
During the overtime, Houston led the game once again when Bubba Baxa performed a 36-yard field goal. Horton also passed the ball to Tyjae Spears, claiming the victory for Tulane with a 10-yard touchdown. This marked the end of Tulane's four-game overtime losing streak.
"This is an amazing team win," Spears said. "It feels great."
Tulane head coach Willie Fritz praised Spear's performance, calling him a "complete player."
"He can go inside and outside, He'll block people," Fritz said. "He catches the ball. He's smart. He's a difference-maker, and we try to get the ball in his hands as much as we can."
A rising star
Horton took over for Justin Ibieta after he injured his shoulder. Horton recorded 11 completed passes out of 21 for 132 yards.
"All the guys came up to me were like, 'we believe in you, Kai,'" Horton said. "That means a lot. Being a backup, they might not trust me, but all of the guys told me you got this. I told them right back, 'I promise you we're not losing this game.'"
Spears told Horton that the team had faith in him once he wore Tulane's jersey.
"I don't care if you've been here 10 days or five years," Spears added. "There was nothing but belief. I told Kai at practice during the week we believe in you, man. If you get your shot, shoot for the stars."
Houston suffers terrible defeat
After leading several times during the game, the Cougars were not happy with their defeat.
"Not a good place to be right now," starting middle linebacker Donavan Mutin said. "It can get better or worse … When we go to bed and get gifted with the ability to wake up in the morning, we have a chance to go in a new direction."
According to Mutin, the team didn't do enough to win the game. He asserted that they had to face themselves in the mirror even if it was difficult.
Houston coach Dana Holgorsen said that both coaches and players are to blame, noting that they should have been "better."
"Plenty of blame to go around," Holgorsen said. "Coaches have to coach better. Players have to play better. At the end of the day that's what needs to happen. We battled. Just couldn't find a way to win."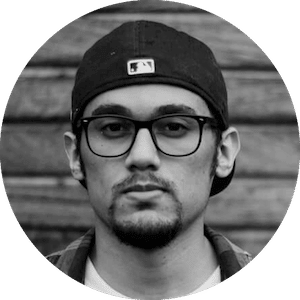 Gus Anderson
Gus Anderson is a gambling wizard. As a kid he dreamt about becoming a Tennis, Hockey and Golf professional but ended up as a gambling professional with focus on both sports & casino.