Trey Lance, other SF 49ers players remain in Santa Clara for extra work
June 13, 2022
The San Francisco 49ers have just wrapped the mandatory minicamp earlier last week. It is one of the franchise's offseason programs ahead of the start of the regular season much later this year. Aside from the mandatory minicamp which was last held on Wednesday last week, the 49ers also had a family day on Thursday inviting players, coaches, and staff in fun bonding activities.
Despite having the remaining of their organized team activities (OTAs) this week after moving up the minicamp earlier by a week, the team preferred its players to have an extended break by canceling the additional OTAs instead ahead of training camp in July.
However, according to NBC Sports Bay Area, San Francisco's rookies and second-year players that also include quarterback Trey Lance reportedly will remain in Santa Clara for some extra work this week while most veteran players have already departed the scene.
Lance among 49ers players to remain in Santa Clara
Lance was signed by the 49ers in 2021 and made his debut as the team played the Detroit Lions. He was employed in the first quarter of the game and threw a five-yard touchdown pass to wide receiver Trent Sherfield. Lance took a crucial role to ensure San Francisco's 41–33 thrilling win.
The 22-year-old has been reserved to be in the team's Week 1 starter lineup despite having veteran Jimmy Garoppolo posted on the same role.
In an interview last week, Lance shared what he has learned from the training.
"Just reps, being able to be around the guys, being able to be in the locker room, around the coaches," Lance said.
"It was big to get Brock (Purdy) in the room, new quarterback coach, new assistant quarterback coach, just being around the guys again and being around football, and this situation is a lot different than training other places or throwing routes on air to other guys."
In the upcoming extra work this week, the two-time FCS champion will be joined by the 49ers' rookies, a few second-year players, and a select veteran.
Most veteran players were allowed to work away from the team's facility with their personal trainers close to their hometowns or family. Wide receiver Deebo Samuel was one of the cases.
When asked whether or not the training session that features an incomplete number of players will affect his play, Lance said that he was not worried since the entire roster will gather by the end of this month and in July.
"No, I don't think so," Lance added during the minicamp. "It would be great to have him out there, but I understand the situation and we'll get to spend a ton of time together this offseason in July and the end of June. So it's not something I'm worried about at all and training camp is nothing but reps."
Head coach Kyle Shanahan who decided to cut short the 49ers' mandatory minicamp appeared optimistic. Instead of training, Shanahan turned the third day into a family picnic instead.
"I look at the offseason as you're allowed to have 12 practices," Shanahan said. "Nine of them are called OTAs and three are called mini-camp, but I just look at it as 12 practices and I don't think you need 12 practices. I never have. And that's why we've never done 12."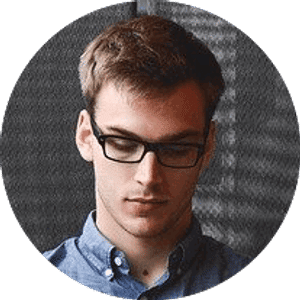 Jake Williams
Jake Williams is a sports gambling expert. He's been writing in the sports betting and DFS industry for over a decade. He specializes in MLB and NBA, along with College Basketball and College Football.