Tom Brady returns to Tampa Bay Buccaneers after taking absence
August 23, 2022
Veteran quarterback Tom Brady has been discussed in the football world recently after he decided to take a break due to personal reasons from the Tampa Bay Buccaneers without any official explanation. Finally, Brady was back at the Bucs' practice facility on Monday after 11 days of absence.
Brady's breaks bring rumors about personal or family health issues, drama, and his retirement from football. The 45-year-old QB does not give any further explanation about it to the public and brings curiosity to people, especially the fans.
Brady's personal break
According to Aaron Wilson of Pro Football Network, the former New England Patriot quarterback was spending quality time with his wife and kids during his absence from the team.
"League sources indicated that Brady's time away from the team included a trip to the Bahamas at an exclusive resort and primarily for family time with his wife, Gisele Bündchen," Wilson wrote.
"His commitment to family and having a personal life was at the heart of this hiatus from football, and there was no medical emergency, as speculated, or other reasons."
The assumption is that Brady wanted to spend time with the family before the regular season started. There is no medical emergency situation related to Brady, he just desires a work-life balance. He chose to spend the offseason with his wife, and their children. The seven-time Super Bowl champion was even speculated filming an episode of FOX's "The Masked Singer"
Relation between Brady and the Bucs
Brady's vacation was reportedly planned and communicated before with the Buccaneers head coach Todd Bowles and group officers, but none of them gave the public any clear explanation about the absence of Brady in preseason practices.
"I know exactly when Tom is coming back, and I've consistently said it would be sometime after the Titans game," Bowles said. "I'm not worried, so I don't know why anyone else would be worried."
The Buccaneers gain new energy after hearing about Brady's return. Unfortunately, the offensive line is having a concern because of the injury problems. Ryan Jensen sustained a knee injury, followed by Aaron Stinneie, who after Saturday's preseason game against the Tennessee Titans suffered ACL and MCL injuries.
Even though Tampa Bay is dealing with all of these injury setbacks, linebacker Lavonte David is still confident the Bucs will be back with Brady's massive presence in the locker room.
"His presence is different, just the leader he is, the type of guy he is," David said. "It's great to have a guy like that back. He came back ready to take off where he left off."
In his 22-year career with the Patriots and the Buccaneers, Brady has thrown for 84,520 yards and 624 touchdowns. With the Buccaneers in the last two seasons, Brady recorded 9,949 yards, 83 touchdowns, and made 24 interceptions. Moreover, Brady and the Bucs succeeded to bring the Vince Lombardi trophy back to Tampa after Super Bowl LV against the Kansas City Chiefs.
Now that Brady is back, everyone can focus on the rest of preseason and the start of the 2022 season. In addition, Bowles will include Brady in the team's final preseason game against the Indianapolis Colts on August 27.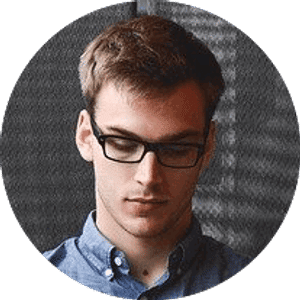 Jake Williams
Jake Williams is a sports gambling expert. He's been writing in the sports betting and DFS industry for over a decade. He specializes in MLB and NBA, along with College Basketball and College Football.