Tom Brady addresses team's poor performance following 21-3 loss to Panthers
October 25, 2022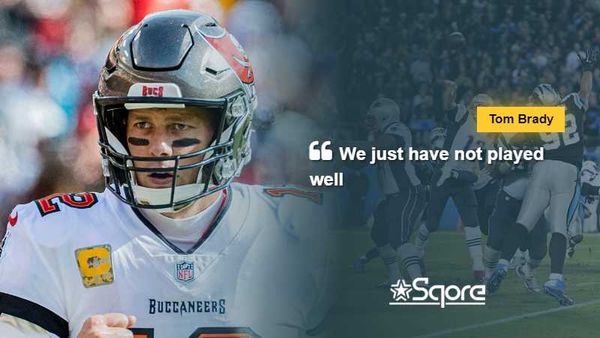 Tampa Bay Buccaneers quarterback Tom Brady has been struggling to explain the team's problems, which led to their devastating 21-3 loss against the Carolina Panthers on Sunday.
During the game against the Panthers, the Buccaneers made mistakes on both the offensive and defensive lines. Mike Evans, one of the NFL's top receivers, dropped what should have been a 64-yard touchdown pass on the third play. The team had 46 yards and 2.9 per carry for their running while their offense was two of 12 on third down, with 0 for 6 in the second half.
Both the players and coaches have been emphasizing executing better offense and defense, trying to get rid of all reasons that may undermine the team's chances for success. Regardless, Brady admitted that they had not been playing well as of late, acknowledging their back-to-back losses to the Pittsburgh Steelers and the Panthers.
"We just have not played well... We talked about execution the other day and it still comes up," Brady said.
"I think we all just need to do our job better. There's no easy way about it. They're trying to keep us from doing our job, we're trying to do it, and they're doing a better job than we are. Anytime you score three points, that pretty much sums it up."
Tampa Bay head coach Todd Bowles said that the team would have a test to strengthen their mental toughness in the upcoming weeks. Their only plan is to fix their issues and get better.
"Those guys that are going to step up are gonna show up this week in practice," Bowles said. "Our leaders are going to lead and our coaches are going to coach, and we're just going to dig and keep our head down.
Panthers vs. Buccaneers recap
The Buccaneers struggled against the Panthers on Sunday and ended up losing 3-21, dropping them to 3-4 with their third loss in four games.
The Panthers were an underdog team. They had lost 12 of 13 games while playing with a third-string quarterback P.J. Walker and led by an interim head coach Steve Wilks.
Walker replaced Baker Mayfield and Sam Darnold due to injuries. He threw for 177 yards and made two touchdowns for the Panthers and after his performance against Tampa, Wilks said Walker would start next against the Atlanta Falcons.
Tampa's defense enabled Carolina to rush for 173 yards. Panthers running back D'Onta Foreman ran for 118 yards, with Chuba Hubbard making additional 63 yards with a touchdown, resulting in the Panthers managing 343 yards on offense. This launched the Panthers into just one game behind the Buccaneers and Falcons as they aim for first place in the NFC South.
Walker made a pass to Panthers wide receiver D.J. Moore for a 20-yard touchdown in the first half of the game, allowing the Panthers to post a 7-0 lead with 30 seconds remaining. Meanwhile, Evans juggled and dropped a long pass from Brady, making it difficult to get things going. The Buccaneers failed to recover on offense and were limited to 46 yards rushing.
Foreman burst with a 60-yard run and set up Hubbard's 17-yard touchdown. With 9:33 remaining in the game, Walker made a 29-yard touchdown to tight end Tommy Tremble in the right corner of the end zone, pushing the Panthers to a lead of 14-0.
After Tremble made a 29-yard touchdown, the Buccaneers attempted to recover with under 10 minutes remaining. However, on the fifth play, Brady missed tight end Cade Otton and turned the ball back to the Panthers, ending the game with the Buccaneers losing 3-21 to the Panthers.
Despite the loss, the Buccaneers remain on top of the NFC South by the time Week 8 rolls. Their next game is scheduled for Thursday against the Baltimore Ravens.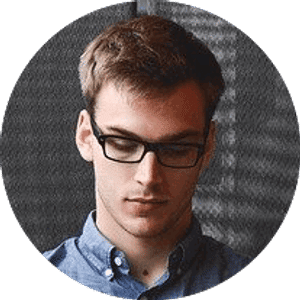 Jake Williams
Jake Williams is a sports gambling expert. He's been writing in the sports betting and DFS industry for over a decade. He specializes in MLB and NBA, along with College Basketball and College Football.