Texas Weatherford's baseball pitcher to face suspensions after assaulting opponent
April 22, 2022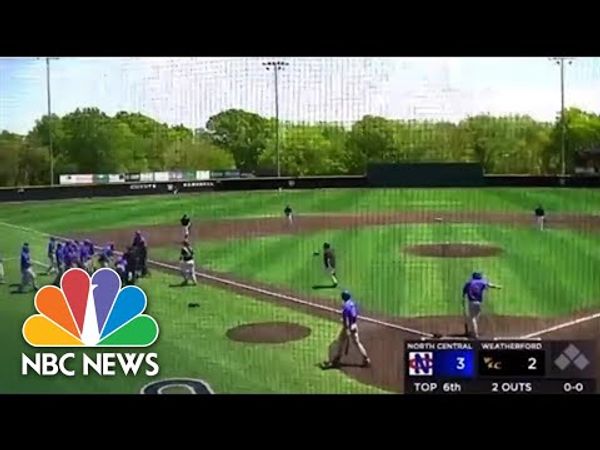 A Texas junior college athlete from Weatherford College, pitcher Owen Woodward, had to face penalties for tackling an opposing hitter who had just hit a home run. The video of the brawl was removed from YouTube but went viral on Twitter and has since garnered 5 million views.
Weatherford College was playing against North Central Texas College (NCTC) when the incident took place. NCTC's batter Josh Phillips was rounding third after his sixth-inning home run when Woodward came running toward him. He charged off the mound and leveled Phillips with a violent blow to the midsection. Several players immediately rushed toward both players after they hit the ground.
Woodward's suspension
For that, Woodward was punished with a suspension for four games by the North Texas Junior College Athletic Conference. Four other Weatherford players and assistant coaches were also suspended for two games.
In addition, Weatherford's athletic department has incorporated the Weatherford College Police Department into its investigation of the incident. In a statement, they also mentioned the possibility of Woodward's expulsion as disciplinary action from the Office of Student Services.
Woodward was a sophomore who entered Wednesday with a 3.10 ERA, 30 strikeouts and four saves in 20.1 innings pitched across 12 appearances. He previously played at Lubbock Christian University and had just signed a national letter of intent to play for the University of Houston for the 2022-23 academic year. The university's baseball coach Todd Whitting decided not to make any comments, but he assured everyone that the school is closely monitoring the situation.
Penalties for NCTC
Phillips was ruled to face a two-game suspension for "taunting". However, the conference decided to put a considerable number of NCTC players who ran onto the field after the hit into the suspension as well.
The two-game suspension applies to "all team members for NCTC that were in the dugout or bullpen" and any assistant coaches who stepped onto the field. According to Fox 4, that would leave NCTC with two players left.
On the other hand, the NCTC Chancellor Dr. Brent Wallace spoke of the situation and said that the school supported every one of its student athletes in line with sportsmanship.
"North Central Texas College supports its student athletes and the various athletic programs available at the College. NCTC expects our student athletes to exhibit the highest levels of sportsmanship both on and off the field," Wallace said. "The unfortunate events at Weatherford College will be used as a teaching moment for our student athletes to help ensure these incidents do not occur in the future."
Wallace also said that both schools are maintaining their professionalism to keep in close contact throughout the process. He said, "We appreciate the integrity of the Weatherford Administration in communicating with NCTC and will be working in conjunction with them to determine the full extent of this event."
The two schools were meant to compete in a four-game series, with Wednesday's game as their first match-up. However, both teams were ordered to forfeit Wednesday's game due to the clash.
With two players left after the suspensions, it would be impossible for NCTC to continue playing Game 2 and 3. The conference later confirmed that NCTC had forfeited both games due to a lack of players. In this view, it was not an all-around disadvantageous outcome for the Weatherford as they would have two free passes to enjoy.
Game 4 is scheduled for Saturday.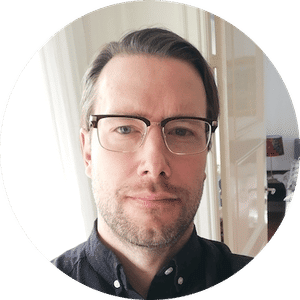 Martin Evergreen
Martin Evergreen is a sports betting professional who provides initiated betting picks and predictions. His main focus is on NHL picks, sportsbook promotions, and casino stories.