Texas vs. Baylor Betting Prediction 2/12/22
February 11, 2022
Baylor is trying to earn its first win over a ranked opponent since the first day of 2022 when it welcomes Texas to Waco. The Bears are the defending national champions, but they have struggled against ranked opponents and lost their last three games against teams in the poll. The Longhorns are playing a ranked opponent for the fifth straight game and have proven themselves by winning three of the first four games.
Texas at Baylor Betting Pick
This game will be played at the Ferrell Center at noon Eastern on Saturday, February 12, 2022.
Why bet on the Bears:
✅ Marcus Carr leads Texas in scoring in Big 12 play with 14.5 points per game, but it's been a very uneven road to that scoring average. Nearly 30 percent of his points have come at the free throw line and his best games this year have coincided with when he attempts the most foul shots. He's making just 39 percent of his shots in conference play and he's attempted two or fewer free throws in four of his last five games, a major reason he's scored 11 points or fewer in three of his last five games.
✅ Baylor is hopeful LJ Cryer will return to action against Texas as the guard is the team's leading scorer. However, in his absence, several other players have risen the occasion to lead the Bears to victory, though no one has been very consistent. Against West Virginia, James Akinjo scored 25 points to stave off the Mountaineers' upset bid. Earlier this week, Jonathan Tchamwa Tchatchoua scored a career-best 21 points on 9 of 10 shooting to lead the Bears past Kansas State. Neither of them played well against Kansas, but Baylor has found new players to fill in the scoring hole Cryer left in the lineup.
✅ The Longhorns' offense had a great day at home against Kansas, but has otherwise struggled mightily in Big 12 play. Texas has scored at least 71 points just three times in 11 conference games and it hadn't hit 75 points in 2022 until scoring 79 against the Jayhawks. Texas is making just 42.7 percent of its shots in conference play, including just over 30 percent of its 3-point attempts. The Longhorns are also averaging more than 12 turnovers per game against league opponents. 
✅ Baylor's offense might not be the most explosive in the Big 12, but the Bears will cause problems for the Longhorns. Baylor has scored at least 70 points in five of its last seven games and has scored at least 60 in all but three games this season. Texas has just one win this year when an opponent scores 60 or more points, and two of the three teams that limited the Bears to less than 60 points are Kansas and Villanova. Otherwise, Baylor is shooting 45 percent from the field in Big 12 play and made at least 46 percent of its shots in five of the past seven contests.
✅ From 1999-2009, Texas won 24 straight games against Baylor. but since the Bears snapped that streak in the 2009 Big 12 Tournament, they have dominated the series. Including that victory, Baylor is 19-8 against Texas since ending the losing skid, including wins in 10 of the last 11 contests between the two schools.
Texas has a large challenge ahead of it by going on the road, where it is 2-5 this season in true road contests. This is the last of five straight games against ranked opponents for the Longhorns, but their only loss in the last four games was also the only one of those contests that was not played in Austin. Texas is 18-6 overall and 7-4 in the Big 12 after knocking off Kansas at home, but taking down the defending national champions is a different task. The Longhorns will need to bring the offense that put up 79 points against the Jayhawks and showed some signs of life. Before that showing, Texas hadn't scored 79 points since December 3, and the victory only bumped the Longhorns' average to 66.5 points per game in conference play. However, the Longhorns offense will need to be much better than it has been for most of Big 12 play when it has averaged just 65.2 points per game. The defense, which had carried Texas in Big 12 play, was largely absent against Kansas except when it came to turning takeaways into points against the Jayhawks. Texas won't have to face the same prolific offense from Baylor, but it will need a better defensive performance than allowing 58 percent shooting.
The win over Kansas just proved how much Texas relies on its depth to fuel the offense especially when the leading scorers aren't on point. Marcus Carr still leads the Longhorns in scoring during Big 12 play at 14.5 points per game, but he made just 3 of 13 shots and was limited to 10 points against the Jayhawks. Instead it was Timmy Allen who made 11 of 17 shots for 24 points and also added nine rebounds to boost his averages to 11.8 points and 6.9 rebounds per game in conference. Tre Mitchell scored 17 points off the bench for the Longhorns, but he was just 4 of 12 from the floor, including 1 of 6 from long range and scored nearly half of his points at the free throw line. Andrew Jones is averaging 10.9 points per game in conference play after chipping in 10 against the Jayhawks while Courtney Ramey's average slid to 10.5 points per game after a difficult night against Kansas. Christian Bishop didn't add much scoring against the Jayhawks, but he did grab 10 rebounds to bump his conference averaged to 6.5 rebounds per game.
Baylor's title defense began with 15 straight wins, a stretch included victories over Michigan State and Villanova. However, it has been a bumpy road over the last month as the Bears are just 5-4 since that dream start and have lost three straight games against ranked opposition. Baylor is still 20-4 overall and 8-3 in the Big 12, but this is not the same team that ran through the Big 12 last year and went on to win the national championship. For one, Baylor allowed three straight opponents to shoot better than 50 percent from the field before holding Kansas State to just 39 percent earlier this week. Big 12 opponents are shooting better than 45 percent against the Bears this season even though they are making just 28.4 percent of their 3-point attempts. Baylor's offense in conference play is making more than 45 percent of its shots, including 35 percent from behind the arc, but is averaging just 71.3 points per game. A big issue for the Baylor offense in Big 12 contests is its inability to get to the foul line after attempting fewer than 15 free throws seven times in 11 Big 12 games and exceeding 20 foul shots just three times.
The Bears' offense has undergone a change since the injury to LJ Cryer that has kept him out of the last four games. The Bears' leading scorer is questionable to return against the Longhorns, but his 14.3 points per game and 48 percent 3-point shooting would certainly help Baylor. In his absence, we have seen Adam Flagler raise his game and the junior leads the team in Big 12 play by averaging 14.5 points per game. James Akinjo has also had his bright spots averaging 14 points and 4.4 assists per game in conference action, but he was also held scoreless against Kansas after missing all 11 of his shots and he scored just eight against Alabama in Cryer's absence. What those three guards all lack is rebounding ability, which is where Baylor relies heavily on its frontcourt to clean up the glass. Matthew Mayer averages nine points and five rebounds per game while Jeremy Sochan and Flo Thamba both average less than seven points but more than five rebounds per game. Tied for the team lead in rebounding is Kendall Brown and Jonathan Tchamwa Tchatchoua, both of whom average six rebounds per game, but aren't consistent scoring threats for the Bears on the interior.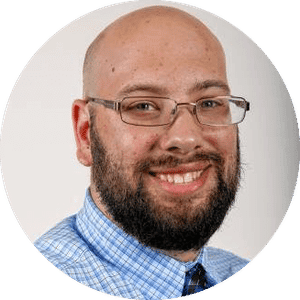 Josh Walfish
Josh Walfish is an award-winning journalist who has covered college sports for the past decade. He most-recently was chronicling the UMass Minutemen and now works as a freelancer writer and editor based out of Chicago.