Texas Tech vs. Texas Betting Prediction 2/19/22
February 18, 2022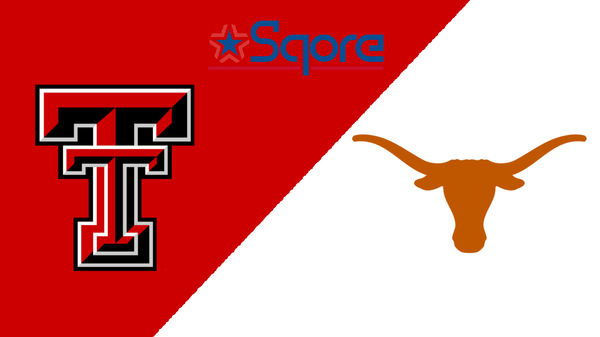 Texas is trying to exact some revenge from a couple weeks ago when it hosts Texas Tech in a Big 12 showdown. This is the sixth time in seven games the Longhorns have faced a ranked opponent, and Texas is 3-2 in those previous five encounters with ranked foes, including a loss at Texas Tech. The Red Raiders are flying high after taking down Baylor midweek and have now won five of six since a heartbreaking loss at Kansas.
Texas Tech vs. Texas Betting Pick
This game will be played at the Frank Erwin Events Center at 12:30 p.m. Eastern on Saturday, February 19, 2022.
Why bet on the Longhorns:
✅ If Kevin McCullar is able to go for the Red Raiders, he'll definitely be limited somewhat by his sprained ankle that kept him out of the win over Baylor. Yet even before the injury, McCullar was shooting just 31.8 percent from the field in Big 12 play and averaging less than nine points per game. He did score 19 in the win over Texas earlier this season, but 12 of those points came at the free-throw line. 
✅ Andrew Jones was a non-factor when Texas played in Lubbock earlier this season, scoring just four points on 1 of 7 shooting, including missing all five 3-pointers. In the four games since that contest, Jones has shot 47.7 percent from the field and scored in double figures every game, including 20 points at Oklahoma last time out. His presence, especially when shooting nearly 50 percent from behind the arc, has helped the Longhorns take down so marquee opponents in Austin this season.
✅ Texas Tech's offense has failed to translate away from Lubbock. The Red Raiders are averaging 74.1 points per game this year, but they average just 63.3 points per game in the 10 games away from home. In six of those 10 games not in Lubbock, Texas Tech scored 60 points or fewer, and only twice did it top 70 points. If you only count the 75 points Texas Tech scored in regulation at Kansas, that scoring average plummets to 61.7 points per game. 
✅ Texas has been able to take advantage of opponents' mistakes in recent weeks with at least 10 points off turnovers in five straight games and six of the past seven. The Longhorns turned 14 Texas Tech turnovers into 18 points in the first meeting this year with the Red Raiders then scored 24 points off turnovers against both Iowa State and Kansas. Texas is averaging 13.5 takeaways per game in conference play while Texas Tech is averaging 12.6 turnovers per game.
✅ Texas Tech might have won its last three games in Austin, but this is a very different Red Raiders team. Texas Tech is 4-6 in games not held in Lubbock, including 2-5 in true road contests. Meanwhile, Texas is 15-1 at home this season and has won three straight home games against ranked foes.
It feels like it is nearly impossible to predict what type of performance to expect from Texas Tech when it plays outside of Lubbock. The Red Raiders are 2-5 in true road games this season, accounting for most of the blemishes on their 20-6 record and every loss in their 9-4 Big 12 mark. Yet the same team that lost at Kansas State and Oklahoma, two of the worst teams in the league this year, also beat Baylor on the road and took Kansas to double overtime in Lawrence.  Now the Red Raiders are trying to build on their win over Baylor in the middle of the week and mount a challenge to Kansas atop the conference. Not much has changed for Texas Tech with the defense being the strength of the team and helping it stay as one of the best teams in the nation. Big 12 opponents are shooting just 39 percent against the Red Raiders this season, though they are no making a third of their 3-point attempts. Texas Tech is also great at forcing turnovers with at least 13 takeaways in 16 of its last 17 games, including 10 games with at least 15 forced turnovers, to give them an average of 15.4 takeaways per game in conference play. The frontcourt carries much of the scoring burden for the Red Raiders as they shoot less than 28 percent from behind the arc, but still have an overall shooting percentage above 45 percent.
Bryson Williams is the only Texas Tech player shooting better than 30 percent from behind the arc, and he also happens the be the team's leading scorer. Williams is averaging 16 points per game in conference play and 13.5 points per game overall while connecting on 46 percent of his 3-pointers overall. Kevin Obanor is the only other Red Raiders player averaging at least 10 points per game in conference play at 11.2 points per game while making almost 51 percent of his shots. He leads the team in 3-pointers attempted with 51, but he's made just 29 percent of them after connecting on 4 of 7 against Baylor. Where Obanor has also solidified himself is on the glass with 5.5 rebounds per game, edging out Adonis Arms with five rebounds per game for the team lead in conference play. Williams and Kevin McCullar are also averaging at least 4.5 rebounds per game as McCullar is averaging 4,6 rebounds per game and Williams is at 4.5. McCullar is also averaging nearly nine points per game in conference play and leads the team with almost three assists per game as well. Terrence Shannon Jr. has scored in double figures in his last three games while Davion Warren is averaging roughly nine points per game and collected six big rebounds against Baylor.  
It wasn't that long ago that Texas played five consecutive ranked opponents, and a common theme emerged. The Longhorns won all three of their home games in that stretch, and lost both road contests. So it is fortunate that the Longhorns welcome Texas Tech to Austin, where Texas has a 15-1 record this season. Overall, Texas is 19-7 overall and 8-5 in the Big 12, but this game means a lot to Texas as it tries to maintain striking distance in the conference title race. The Longhorns offense has been pretty sporadic, scoring less than 70 points in four of the past six games. Yet Texas put up 79 on Kansas than 80 at Oklahoma, so the Longhorns can score if the situation presents itself. However, Texas is also much more comfortable in the low-scoring tight battles that Texas Tech likes to play, which gives it an advantage as well. The Texas defense is allowing just 64 points per game in conference play and Big 12 teams are shooting just under 31 percent from behind the arc against the Longhorns. Four of the past five opponents have topped 70 points on the Longhorns, but Kansas is the only opponent to crack 70 points in Austin.
With Tre Mitchell out for personal reasons, the Longhorns are relying even more on their top players to spark the offense. That feast or famine reliance on four or five players is a major reason why the Texas offense has been so inconsistent in being able to score. In the last game against Oklahoma, Texas had four players score at least 16 points, which helped fuel it to score 80 points. Only three Longhorns are averaging in double figures in Big 12 play, led by Marcus Carr with nearly 14 points per game. Timmy Allen is the overall scoring leader for the season, but he's averaging 12 points in conference play after pouring in 20 against the Sooners. Andrew Jones also had 20 against Oklahoma to move his scoring average to 11.7 points per game in league play. The unknown of the group is Christian Bishop, who had 16 points and six rebounds against Oklahoma to raise his scoring average to 6.5 points and 6.3 rebounds per game. Bishop and Allen with 6.7 rebounds per game are the main muscle inside for the Longhorns while Carr is the leader in assists at a little less than four helpers per contest.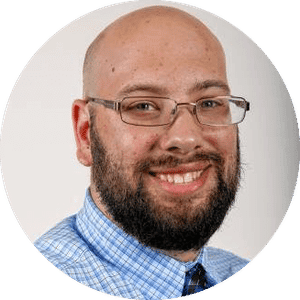 Josh Walfish
Josh Walfish is an award-winning journalist who has covered college sports for the past decade. He most-recently was chronicling the UMass Minutemen and now works as a freelancer writer and editor based out of Chicago.