Texas Tech at Kansas Betting Prediction 1/24/22
January 24, 2022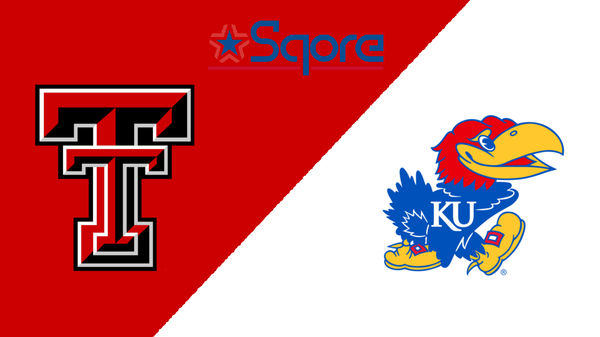 The Texas Tech Red Raiders try to go for the season sweep over the Kansas Jayhawks when the two top-20 teams clash January 24, 2022 in Lawrence, Kansas. The 18th-ranked Red Raiders beat the No. 7 Jayhawks a few weeks ago at home, but now have to travel to an arena where they have won just once in 21 trips. Kansas has won four straight since its loss to Texas Tech and are currently atop the Big 12 standings with the Red Raiders just a game back, having won four of five since knocking off the Jayhawks.
Texas Tech vs. Kansas Betting Pick
This game will be played at Allen Fieldhouse at 9 p.m. Eastern on Monday, January 24, 2022.
Why bet on the Red Raiders:
✅ Terrence Shannon Jr., Texas Tech's leading scorer this season, missed the first matchup with Kansas due to back issues. However, he regained his form in the Red Raiders' last game, dropping 23 points on 7 of 12 shooting to lead Texas Tech. Shannon is averaging nearly 13 points per game this season and will be a potential mismatch similar to the problems Clarence Nadolny was for the Jayhawks replacing Shannon.
✅ Kansas had just three players score more than five points in the first meeting of the season with Texas Tech. That trio, the Jayhawks' three leading scorers, scored more than 80 percent of Kansas' 67 points and made just four of 17 shots in the loss. 
✅ Texas Tech has been very good at forcing turnovers, averaging 16 takeaways per game through seven Big 12 contests, including 17 in the first game against Kansas. The Jayhawks are winning the turnover battle this season, but their opponents are averaging seven steals per game, and Texas Tech had 10 steals in the first meeting. 
✅ Kansas has been held under 70 points three times in its last five games and is averaging just 72 points per game in conference play. Although the Jayhawks have held four of its six Big 12 foes to under 70 points as well, they are allowing 66 points per game for an average margin of six points per game.
✅ Although Kansas swept the series with Texas Tech the past two years, the Red Raiders have not lost any of those four games by more than six points. In the Red Raiders' last four trips to Lawrence, Texas Tech has a win, a six-point loss and a three-point loss among the results.
Any concern of regression for Texas Tech without Chris Beard at the helm was put to bed early in the season. There has been no drop-off for the Red Raiders, especially on defense where they are holding teams to less than 60 points per game and just 37.8 shooting from the field. In addition to the win over Kansas, Texas Tech also has wins this year over Tennessee and Baylor on the road and a home victory over Iowa State. The Texas Tech offense is a bit of concern despite four players averaging double figures because the team is shooting just 32 percent from 3-point range this season, including a paltry 26 percent in conference play. That has led Texas Tech to average just 66 points per game in Big 12 contests, down from the 73 points per game it averages this year.
The Red Raiders' offense will get a major boost with the return of Terrence Shannon Jr. to the lineup now that he is back in a rhythm. He had a three-game stretch when he scored just eight points total that took down his season average, but he dropped a season-best 23 points against West Virginia in his last game. In his absence, Bryson Williams has stepped up on offense and is leading the team with 15 points per game in Big 12 action. Williams scored 22 points in the first meeting this year with Kansas and he had 20 points at Kansas State, but more important for the Red Raiders is if Williams can match his eight rebounds with the first game against the Jayhawks. Texas Tech holds a slight edge in rebounding in conference play, but it will need better rebounding from players like Kevin McCullar, who averages 11.6 points and 5.8 rebounds per game, to help stave off the physical Kansas frontcourt.
It isn't a surprise to see Kansas atop the Big 12 standings, a place it has resided for much of the past two decades.  At 16-2 overall and 5-1 in the league, the Jayhawks are exactly who many expected them to be this season. They have the marquee win over Michigan State to start the season and they have been pretty dominant ever since by outclassing their remaining opponents. Kansas has taken care of business on the road since losing to Texas Tech 16 days ago to set up the rematch with the Red Raiders, a team the Jayhawks have owned in the all-time series. The Jayhawks haven't lost a home game to a team ranked outside the top 10 in nearly four years and are 54-2 in the last three-plus seasons at home.
The Jayhawks offense relies heavily on Ochai Agbaji, who averages 20.4 points per game and has scored 20 points in four of his last five games. Texas Tech had no answer for Agbaji in the first meeting as he scored 24 points and made six of his nine 3-point attempts in the loss. Christian Braun had an off night in the first meeting with the Red Raiders with just 10 points, five points below his season average. Braun hasn't been very productive in his last five games, but Jalen Wilson has picked up the slack with two 20-point games and a pair of 16-point performances in his last five contests. Wilson is also a big contributor on the glass where his 6.5 rebounds per game ranks second to David McCormick's 6.8 rebounds per game with Braun adding nearly six boards per game himself.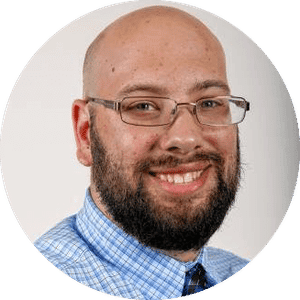 Josh Walfish
Josh Walfish is an award-winning journalist who has covered college sports for the past decade. He most-recently was chronicling the UMass Minutemen and now works as a freelancer writer and editor based out of Chicago.