Texas Tech vs. Duke March Madness Betting Prediction 3/24/22
March 23, 2022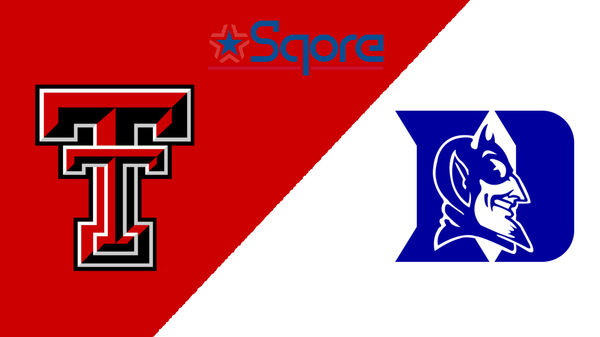 There might be better storylines elsewhere in the Sweet 16, but no game is going to be as exciting as this matchup between Duke and Texas Tech. These are two teams that play very contrasting styles and enter this game with vastly different expectations upon them. This is the type of matchup college basketball fans should be dreaming about with a talented Blue Devils squad facing a gritty Red Raiders team that fights for all 40 minutes.
Texas Tech vs. Duke Betting Pick
This game will be played at the Chase Center at 9:30 p.m. Eastern on Thursday, March 24, 2022.
Why bet on the Red Raiders:
✅ Kevin Obanor is one of three Texas Tech players averaging at least 10 points per game this season, but he's also been aggressive on the glass in the NCAA Tournament. He grabbed 11 boards to go with 10 points in the first round against Montana State, then went for 15 and 15 against Notre Dame in the second round. The Red Raiders are 4-1 this season when Obanor grabs at least 10 boards.
✅ Jeremy Roach had a fantastic opening weekend, averaging 13.5 points per game in Duke's two wins to advance. However, Roach averages 8.4 points per game normally and he shot well above normal in those two wins. His boost helped overcome rougher nights for AJ Griffin and Trevor Keels, but that might not be sustainable for the Blue Devils.
✅ Texas Tech has held five of its last six opponents to 38 percent shooting or worse, and has held nine of its last 10 foes to 43 percent or worse. The Red Raiders have not allowed more than 75 points in regulation to any team this season, and just six teams have managed to shoot better than 45 percent against Texas Tech in a game this year. 
✅ The easiest way to beat Duke is to limit turnovers and force the Blue Devils into mistakes. The Blue Devils are averaging just eight takeaways per game in the ACC and NCAA Tournaments while committing more than 10 turnovers per game. Texas Tech averages 16 takeaways per game and had just eight turnovers against Notre Dame in the second round.
✅ Duke is 0-3 in NCAA Tournament games played in California, and all three games were Sweet 16 matchups in the past 20 years. Texas Tech has won its last two Sweet 16 matchups, both as the No. 3 seed, which the Red Raiders are again this year.
If there was a concern that Texas Tech would fall off the map after Chris Beard's departure, last weekend answered it. The Red Raiders played suffocating defense to return to the Sweet 16 for the third time in four tournaments, returning back to the West Regional that led them to the national title game in 2019. Texas Tech is now 12-3 overall as a No. 3 seed and reached the Sweet 16 in all four appearances as a third seed.
Nothing about this year's version of the Red Raiders screams pretty as Texas Tech has played tight defense and done just enough on offense. The Red Raiders have been a menace to play against as only Kansas was able to score more than 75 points against Texas Tech this year, and it took two overtimes to do it. Big 12 foes shot just 39 percent against the Red Raiders this season, slightly better than Texas Tech's season average of 38.2 percent shooting allowed. Texas Tech did shoot 47 percent from the field this season, but just 32 percent from deep and only 45.5 percent overall in Big 12 contests.
Only two players averaged in double figures in conference action, but three did so during the season as a whole. Bryson Williams led Texas Tech with 14 points per game this year, but he averaged more than 16 points per game in Big 12 games while shooting around 54 percent in both conference and non-conference play. Kevin Obanor is the other player who averaged 10 points per game in Big 12 play, hitting that mark exactly in conference, the same he averaged for the season as a whole. Terrence Shannon Jr. battled some injuries that limited his production in conference play, but he's back healthy. Kevin McCullar is another player who underperformed in conference play, but has found a rhythm in the postseason.
After missing the NCAA Tournament in a COVID-affected 2021, Duke is back and looking to send Mike Krzyzewski out on the right foot. The Blue Devils lost Coach K's last game at Cameron Indoor then fell short in the ACC Tournament final, but they are back in the Sweet 16 for the sixth time in the last 10 tournaments. Duke has won four of its last five Sweet 16 games, but it has struggled in the West Regional, never advancing past the Sweet 16 in any tournament from the West Region.
Duke's season has been mostly positive, but there have been a few frustrating defeats along the way for this younger squad. The Blue Devils average more than 80 points per game and shoot better than 49 percent from the field, averages they held through ACC play as well. Duke also maintained its defense, allowing just 67 points per game on roughly 41.5 percent shooting, including less than 32 percent from deep. This all came while also holding decisive edges in rebounding most games with a six rebound per game edge over opponents.
Paolo Banchero is the center of attention with 17 points and eight rebounds per game this season, including 18 points and 8.5 rebounds per game in the opening two games. Mark Williams is the defensive anchor with five blocks per game in the NCAA Tournament, and more than three per game on the season as a whole. He's not always a consistent scorer, but still averages more than 11 points per game. Wendell Moore Jr. is the typical secondary scorer at 13.5 points per game, but he will often be aided by AJ Griffin or Trevor Keels, both of whom average more than 10 points per game but are a bit more inconsistent.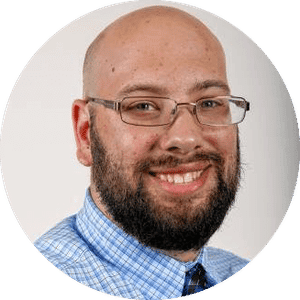 Josh Walfish
Josh Walfish is an award-winning journalist who has covered college sports for the past decade. He most-recently was chronicling the UMass Minutemen and now works as a freelancer writer and editor based out of Chicago.