Texas Tech remains undefeated at home following 73-68 victory over Kansas State
March 1, 2022
Texas Tech finished its perfect home season with a 73-68 victory over Kansas State on Monday. Davion Warren's go-ahead basket with 1:05 left helped the Red Raiders finish the regular season at home at 18-0.
The Red Raiders (23-7, 12-5 Big 12) finished the regular season with a perfect home record. "Nobody has beat us at home and we knew Kansas State wanted to do that tonight, and we knew it wasn't going to be easy," Warren expressed his excitement. "So just stay the course, stay level-headed the whole game and get the job done."
Warren scored 23 points to lead Texas Tech, Bryson Williams had 19 points, and guard Adonis Arms chipped in ten points.
Tight game
The game featured eight lead changes and nine ties in the second half. A jumper by Warren in the late game gave Texas Tech a 69-68 lead.
Kansas State guard Selton Miguel scored 12 out of his 14 points in the second half. He also noted that battling Texas Tech at their home was hard.
"This is probably the craziest environment we've played this year," Miguel said.
Kansas State tried to double-team Texas Tech's Williams but ultimately could not contain him. For his outstanding performance, coach Mark Adams praised the 6-foot-8 forward.
"Very proud of him. ... Davion, he kind of took the game over," Adams said. "They were double-teaming Bryson. Bryson obviously has a good game night in and night out."
Kansas State without Nowell
Without its second-leading scorer Markquis Nowell, the Wildcats struggled from beyond the arc. They also had a hard time scoring in the final minutes. Despite the lack of production, Bruce Weber, Kansas State head coach, said his team played well against a quality team.
"We were undermanned without Markquis ... but we came and played against one of the top teams in the country in a place that no one's beat them here," Weber said. "And, you know, we played them till the end like we've done all year."
Kansas State started the game with a 9-of-14 shooting and led 23-14 at the half. However, they couldn't build on that momentum and went 3-of-12 from beyond the arc in the second half.
Texas Tech's domination
Kansas State made five of its first nine shots from beyond the arc in the first half. However, after the Wildcats missed their last seven shots of the half, Texas Tech went on a 12-0 run to close the half.
Kansas State knew that they would have to limit Williams' touches in the first meeting, but the senior forward found a way to contribute despite not getting to the basket. He forced the defense to respect his presence around the perimeter so his teammate could move around the post and paint.
Williams is their primary offensive weapon for the Red Raiders, but they also need someone else to step up and provide consistent scoring. That person was Warren, who had 23 points on 9-of-11 shooting and made various tough shots as Texas Tech struggled to score.
Texas Tech also outrebounded Kansas State 34-23 and kept the opponent to a lower shooting percentage at 42 percent on 21-of-50 field goals.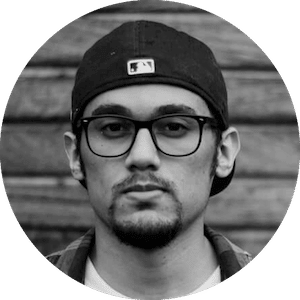 Gus Anderson
Gus Anderson is a gambling wizard. As a kid he dreamt about becoming a Tennis, Hockey and Golf professional but ended up as a gambling professional with focus on both sports & casino.