Texas Longhorns infielder Ivan Melendez named Golden Spike Award finalist
June 9, 2022
Texas Longhorns infielder Ivan Melendez has been named a finalist for one of the sport's most prestigious awards, the Golden Spikes Award, after a stellar season with the team.
Melendez will be joining the other two finalists competing for the award, Oregon State pitcher Cooper Hjerpe and Georgia Tech catcher Kevin Parada.
The three recorded outstanding performances last season, but many of the sport's enthusiasts predicted that Melendez would likely be on top after hitting his NCAA best homers and almost 100 RBIs among the rest of his other stats, which eventually ranked him No. 1 in the country's home run leaderboard.
Melendez's season stats
The 22-year-old Melendez is looking to become the first Longhorns player to win the award, and his ambition might come true. The Hispanic Titan is currently leading Division I with 90 RBIs, a slugging percentage of .895, 1.417 OPS, and 204 total bases record.
He also posted a .404 batting average. He will soon become the eighth Texas player to hit .400 in a single season—the first player since Dustin Majewski recorded his .401 in 2002. Melendez also smacked a whopping 30 homers, which ranked No. 1 in the country's home run standings.
Such numbers and achievements are in no way a small feat. Melendez's NCAA best homers are the first since Kris Bryant made his record a long time ago. In this year alone, Melendez was given two awards, namely the Big 12 Player of the Year and his second First Team All-Big 12. In 2021, the right-handed batsman was also among the All-College World Series Team awardees and the First Team All-Big 12.
Most recently, Melendez contributed to the Longhorns' 13-4 triumph over Baylor in April, in which he went three-for-four and two homers. The matchup also had him closer to being named a Big 12 Player of the Week for the fifth time.
"I'm just tunnel-visioned. I mean, I get a bunch of (mentions) on Twitter and Instagram," Melendez said in April.
"Everybody's sending me all of these crazy stats of Longhorn history and Kyle Russell (the previous single-season home run record holder with 28) and stuff like that, but I just try not to pay mind to it. Our main focus is to win and that's what I try to do every day. When you win, we all win as a team."
The Golden Spikes Award winner will be announced on June 24 and ahead of the deadline, there were talks about Melendez getting his number retired.
Longhorns athletic director Chris Del Conte explained that for a player to get his number retired from the team, they must snatch two achievements, namely the National player of the year, and become a consensus All-American.
"National player of the year, consensus All-American. It's similar to football. You've got to be player of the year and a consensus All-American," he said.
If Melendez wants to get his number retired, then the road ahead will likely be long. He must be named as either one of the three NCAA-recognized selectors—the ABCA/Rawlings, Baseball America, and the National Collegiate Baseball Writers Association.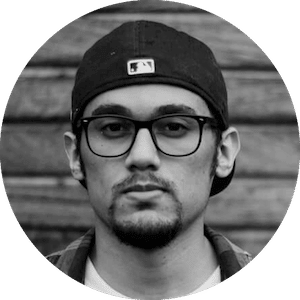 Gus Anderson
Gus Anderson is a gambling wizard. As a kid he dreamt about becoming a Tennis, Hockey and Golf professional but ended up as a gambling professional with focus on both sports & casino.