Tennessee Wins SEC Tournament Title After Defeating Texas A&M
March 14, 2022
After defeating Texas A&M (23-12) on Sunday 65-50, Tennessee finally won its first SEC Basketball Tournament title since 1979. The Volunteers (26-7) came as a projected No. 3 seed with strong defense, limiting the Aggies to just 31% shooting.
Santiago Vescovi gave the Volunteers 17 and Josiah-Jordan James added another 16 plus 10 rebounds for the team. Tenessee so far has won 12 out of its last 13 games in the NCAA Tournament. With this game wrapped up, the team jumped out to a 14-0 lead and led 29-20 at halftime.
Projected No. 10-seeded Texas A&M entered the game with high morale after three winning streaks over Florida on Thursday, Auburn on Friday, and Arkansas on Saturday.
Led by Tyrece Radford with 13, with Henry Coleman III adding 12, the Aggies also definitely planned to bring home its first conference tournament title since 1987. Back then, the Aggies were members of the Southwest Conference. However, the Vols sealed their triumph ferociously.
"Taking it back to the crib," said James when they walked out carrying the grand trophy.
The game
After defeating Auburn and Kentucky in the past two weeks, which were the season's top five, Tennessee has become a team to watch out for.
The Volunteers won the SEC Tournament for the fifth time in the program's history with a strong opening. Freshman Kennedy Chandler, the tournament MVP, started near midcourt making a 3-pointer with James and Vescovi angling for the sideline of the Amalie Arena. Chandler ended up with 14 points and seven assists.
"This time of year is about players," said Coach Rick Barnes, reminiscing the other victories by the team that won the title in 1936, 1941, 1943 and 1979.
"I just think it's their moment. It's their time to get the trophy. It's their time to cut down the nets," Barnes said. "They came to Tennessee to help us make it a special place. They've done that. It's truly their time."
"They beat us from start to finish," said Texas A&M coach Buzz Williams. "We had no answers for their tactical decisions, nor their talent."
After playing its fourth game in four days, Texas A&M started slowly. It missed its first eight shots and never recovered. Henry Coleman attempted to close the gap, but it was already 14-0. The Aggies tried to pry further, but Tennessee responded by amping up the defensive intensity.
Texas A&M managed to close the gap by five at 34-29 on Tyrece Radford's 3-pointer early in the second half. The Vols responded with a 3-pointers by Chandler and Vescovi gave another 9-0 burst that rebuilt the lead to 14.
"Very proud of our team," Barnes exclaimed. "They have worked hard. They deserve what they've been able to achieve here."
Upcoming games
This is only the third final in five years after losing to Kentucky in 2018 and Auburn in 2019 for the Tennessee Volunteers. With the victory secured, the Vols are now heading to the NCAA Tournament as a possible No. 1 seed.
Meanwhile, Texas A&M will try to guarantee their NCAA appearance, armed with three wins in the SEC Tournament. The Aggies are scheduled to see their fate through the 6 p.m. ET NCAA Tournament Selection Show.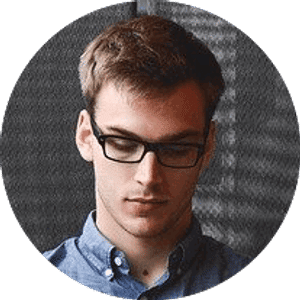 Jake Williams
Jake Williams is a sports gambling expert. He's been writing in the sports betting and DFS industry for over a decade. He specializes in MLB and NBA, along with College Basketball and College Football.