Tennessee vs. Arkansas Betting Prediction 2/19/22
February 18, 2022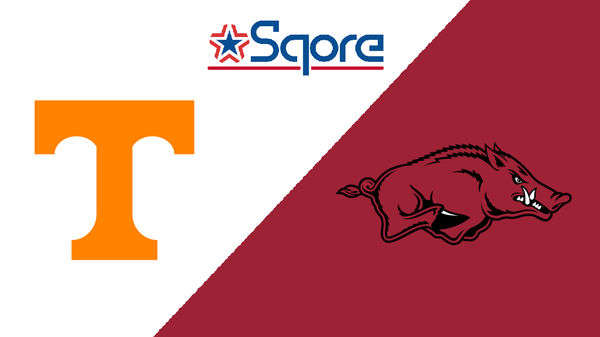 The race atop the SEC heats up in Arkansas where the Razorbacks host Tennessee in a critical ranked showdown. The Volunteers have won five straight and are coming off a big win at home over Kentucky earlier this week. Arkansas outlasted Auburn two weeks ago, but still sits a game back of the Volunteers and Wildcats for the second seed in the SEC behind Auburn.
Tennessee at Arkansas Betting Pick
The Pick: Tennessee Moneyline
Strong presence in US
Wide range of betting options
Generous bonus offers
UP TO $1,000
This game will be played at Bud Walton Arena at 4 p.m. Eastern on Saturday, February 19, 2022.
Why bet on the Volunteers:
✅ John Fulkerson has been a key part of the Tennessee rotation this season, and he's seemingly saved his best for some of the Volunteers' biggest games. He scored 24 points against Arizona earlier this year and he came off the bench to add a critical 14 points and eight rebounds earlier this week against Tennessee. He's now scored in double figures in consecutive games and he's picking up the rebounding slack from the loss of Olivier Nkamhoua.
✅ Au'Diese Toney is playing more than 30 minutes per game on average for Arkansas, but his scoring output recently has been atrocious. He found himself in foul trouble last game against Missouri and didn't score in just seven minutes on the floor, but before that, he scored just six points and made just 1 of 11 shots against Alabama in nearly 39 minutes. He's been held to single digits in three of his last four games and made just 7 of 26 shots in that span for the Razorbacks. 
✅ Tennessee has lost just once this season when scoring at least 69 points, and it is 4-5 when it doesn't hit that mark this year. Arkansas has allowed at least 68 points in four of its last six games despite holding 10 of its last 11 opponents to less than 31 percent shooting from behind the arc. However, the Volunteers were able to score at least 69 points at Colorado and against Arizona and win while shooting less than 30 percent from 3-point range this season.
✅ Prior to its win at Missouri, Arkansas had shot less than 40 percent from the field and less than 30 percent from behind the arc in its three previous games. It's even worse at home where the Razorbacks have made at least 30 percent of their 3-pointers just once in seven SEC home games this year. Only two teams have beaten Tennessee this year while not making at least a third of their 3-point attempts against the Volunteers. 
✅ The Volunteers have won four of the last five meetings with Arkansas, but they have lost their last six trips to Arkansas. Although the road hasn't been kind to Tennessee this season, it has won five of the last six times it has faced Arkansas while ranked in the top-25. 
The Pick: Tennessee Moneyline
Strong presence in US
Wide range of betting options
Generous bonus offers
UP TO $1,000
It certainly has been in interesting season on Rocky Top as Tennessee has taken a fascinating route to its 19-6 overall record and 10-3 mark in the SEC. When the Volunteers play like they did earlier this week against Kentucky, they look like a Final Four team that can challenge for a national title. Then there are the game against Texas and Texas Tech when Tennessee cannot buy a basket and the offense looks lost while the defense locks in. The defense has been the spine of the Volunteers' success, holding their last four opponents to less than 65 points and allowing just 67.1 points per game in SEC play. Yet that stat is skewed by the 107 points Kentucky scored in Lexington this season, and if you exclude that game, the average drops below 64 points per game. That first loss to the Wildcats also hides how well the Volutneers have limited teams' shooting as Tennessee is more in line with its 41.4 percent shooting allowed on the season than the 43 percent allowed in conference play including the Kentucky game. The Volunteers offense isn't anything special, but they are shooting 42.7 percent from the field and 36.3 percent from behind the arc in conference games this year. Tennessee has done all this without being overly dominant on the glass, but by forcing more than 16 turnovers per game from the opposition in SEC games.
Tennessee has four different players averaging at least 10 points per game in conference play despite only two players averaging at least nine points per game for the overall season. What is particularly important is the Volunteers' top scorers are also their best playmakers in setting up opportunities for others. Santiago Vescovi is averaging more than 15 points per game in SEC games to lead the team, but he's also averaging more than three assists per contest as well. Kennedy Chandler has been Tennessee's consistent secondary scorer behind Vescovi, but he is averaging nearly five assists per game in addition to his 13 points per game in conference action. Zakai Zieglier is averaging almost three assists per game and is also scoring 10.4 points per game, the third most on the team in league contests. Josiah-Jordan James is the fourth player in double figures at 10 points, but he also leads Tennessee with nearly six rebounds per contest. The Vols have three other players averaging at least four boards per game, including Vescovi with 4.4 per contest, but it's Uros Plavsic who has shown the most upside as his playing time has increased with the injury to Olivier Nkamhoua. 
Arkansas has straightened itself out since opening SEC play with three consecutive losses and putting itself in a major hole. The Razorbacks have moved into fourth place in the league now with a 9-4 mark in SEC play and a 20-6 overall record. They own wins at LSU and a home victory over Auburn, but otherwise the Razorbacks have taken care of business against the middle to bottom of the conference so far. Arkansas' offense is not its strong suit, shooting just 44.5 percent from the field and a measly 31.4 percent from long range this season. The Razorbacks are actually shooting worse overall in conference play at just over 42 percent but are making more than 32 percent of their 3-point attempts. It's been a tight battle on the glass for the Razorbacks against SEC opponents, but it has excelled at creating turnovers, forcing nearly 17 per game to overshadow the 13.5 turnovers Arkansas commits per game in SEC play. The defense has limited SEC foes to less than 40 percent from the field and less than 30 percent from behind the arc this season to spark the charge up the standings.
The Razorbacks are not a particularly deep team and just three players are averaging more than 10 points per game in conference this season. Arkansas had just five players score in its last game against Missouri and it had six players score against Alabama in the previous game. JD Notae leads the team with nearly 20 points per game in SEC play and he also leads the Razorbacks with four assists per game in conference games. Stanley Umude is averaging more than 14 points per SEC game this year and is also contributing 4.5 rebounds per game, the same at Notae. Jaylin Williams leads Arkansas in rebounding with nearly 10 per game in conference action, but also averages 13.2 points per game this year. Au'Diese Toney is averaging 10.2 points per game this season as a whole, but that has dropped down to nine points per game in conference play in addition to 4.4 rebounds per game. The biggest boom or bust is Trey Wade, who is averaging five points and three rebounds per game, but peaked against Missouri with 12 points and 11 rebounds in the win.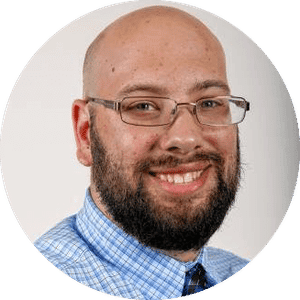 Josh Walfish
Josh Walfish is an award-winning journalist who has covered college sports for the past decade. He most-recently was chronicling the UMass Minutemen and now works as a freelancer writer and editor based out of Chicago.