Tennessee Volunteers announce plans to build fan base and sell 70,000 tickets by 2026
July 8, 2022
The Tennessee Volunteers has announced a target to sell a whopping 70,000 tickets annually by 2026. Tennessee athletic director Danny White seemed optimistic about the program's five-year strategic plan, which was revealed on Thursday.
The Volunteers are exploring ways to build their fan base for years to come and soak in as many financial benefits as the program can get. Last year, Tennessee sold 52,236 season tickets. The numbers might sound stellar, but it was a notable decline compared to its five seasons ticket selling average of 67,488 before the pandemic in 2020.
Volunteers aiming to sell 70,000 tickets by 2026
White described the plan to return the program's moneymaking ability via ticket sales as "aggressive". However, he insisted that the Volunteers would be able to return to their golden era of 2016, when they sold 73,116 tickets and when the program was untouchable under the leadership of head coach Butch Jones. For White, 2016 was not a long time ago.
"Those are aggressive goals, but I expect that we'll pass them. We looked at a lot of historical stuff. We've hit 70,000 before, and it wasn't that long ago," White said.
"I know attendance is an issue nationally. But what I'm learning about this fan base and what I saw happen last fall after coming out of a pandemic and all the challenges we've had competitively, I'm not sure that the trends nationally apply to Vol nation."
However, looking at how the Volunteers' ticket sales performed after they hit their peak in 2016, it might be a bit challenging for the program to redo the achievement.
According to Knoxville News Sentinel' Adam Sparks, tickets sold for Tennessee games from 2016-2021 have been declining. From a little over 73k in 2016, the program only sold 69,073 in 2017, 65,435 in 2018, and 62,560 in 2019. In the following year, the Volunteers' and other programs' playing schedule was limited by the pandemic, which also affected audience capacity. In 2021, the program only made 52,236.
The Volunteers' plan to increase their rookie ticket sales numbers was simple—to sell 56k this year, 61k in 2023, 68k in 2024, and so on.
White added that the program had yet to determine a cap for ticket sales in each season. What is certain, however, is the program has decided that each ticket will cost from $300 to $5,500.
"I don't know that we ever want to be sold out on season tickets. It's something we're debating internally — what a season-ticket sellout number means," White continued.
"We'll decide on that pretty soon because I want to make sure we're accessible to every family in Tennessee to come watch the Vols. And it doesn't make sense for everyone, geographically or financially, to have season tickets."
In the meantime, Tennessee's Neyland Stadium is undergoing renovation. Due to this, the stadium's capacity has been reduced to 101,915 from 102,455. The expected completion date is sometime in the fall of 2026. However, some parts of Neyland Stadium will be ready to use this year.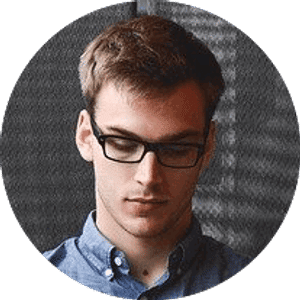 Jake Williams
Jake Williams is a sports gambling expert. He's been writing in the sports betting and DFS industry for over a decade. He specializes in MLB and NBA, along with College Basketball and College Football.