Tar Heels' QB Drake Maye Criticizes In-State Rival Wolfpack
September 22, 2022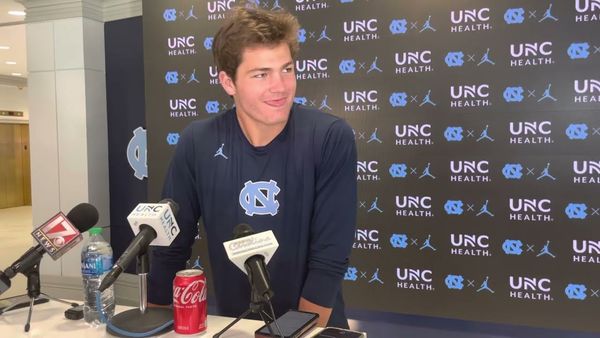 Star quarterback Drake Maye of the North Carolina Tar Heels has thrown some jabs at in-state rival the North Carolina Wolfpack on Tuesday afternoon.
During the weekly press conference about the upcoming game against the Notre Dame Fighting Irish on Tuesday, Maye was asked about staying in-state and playing for the Tar Heels. He said he has always wanted to play for a flagship program in NC, taking a shot at the Wolfpack in the process, while also saying he didn't want to miss out on the home state.
"I didn't want to miss out on the home state," Maye said on Tuesday. "Seeing Sam, being a hometown kid too. Whether you want to admit it or not, growing up in Carolina, you're going to be a Carolina fan. Some people may say State, but really people who go to State just can't get into Carolina."
The team's coach Mack Brown reassured that Maye was only joking, saying that a true freshman quarterback wouldn't think to intentionally undermine anyone. Brown also said social media has made players no longer able to joke around with their rivals, saying they had too many serious opinions.
"You can't be cute anymore. He tried to be funny," Brown said.
"Drake is one of the nicest young people I've ever met in my life. And he's got great faith, and he always wants to be classy and do things right. And he was cutting up with you all, and I said, 'You can't do it.' I'm a smart aleck. I like to cut up. I like to laugh. I like to tell funny stories. And that kind of dies now with social media and in the modern day. He was absolutely cutting up. Obviously, it wasn't true."
Brown said that Maye later apologized to him. The former told the latter to be mindful of his words. Not too long after, Maye also wrote an apology statement on Twitter for his comment after press conference
"I made a remark today about NC State, and I want to apologize," Maye wrote. "I was answering a question about playing in-state and said something I shouldn't have. I said it as a joke but it was inappropriate. I feel bad and need to do a better job representing our program and this University."
Maye's career, history in North Carolina
Maye's family has a long history in Chapel Hill, NC, and having grown up there, he has always been a Tar Heel fan.
His father was a quarterback for the Tar Heels from 1986 to 1987 while his brother Luke was a basketball player. Luke hit one of the most iconic shots in North Carolina basketball history while he was on his way to winning the 2017 college basketball championships.
According to the 247Sports rankings, Maye was the No. 4 quarterback in the 2021 signing class. He has played and started for the Tar Heels in three games, lit up defenses for 930 yards, and scored 11 touchdowns with one interception while completing 74.2 percent of his passes.
He is currently in his first year starting for the Tar Heels and is reportedly looking forward to leading the team to a 4-0 start to the season against the Fighting Irish.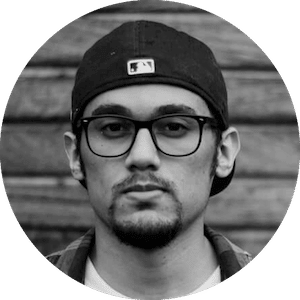 Gus Anderson
Gus Anderson is a gambling wizard. As a kid he dreamt about becoming a Tennis, Hockey and Golf professional but ended up as a gambling professional with focus on both sports & casino.