Tampa Bay Lightning beat Toronto Maple Leafs 2-1 in Game 7, Paul scores 2
May 15, 2022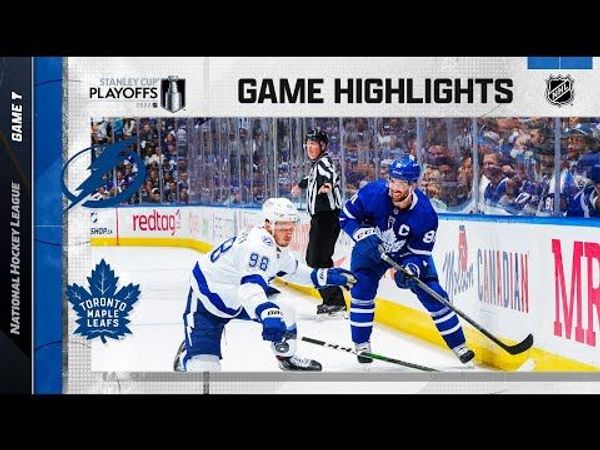 Tampa Bay Lightning, the two-time defending Stanley Cup champion, kept their dreams for a third champion alive by defeating the Toronto Maple Leafs 2-1 in Game 7 on Saturday night. Winning their first round of the playoff series.
The Lightning was able to win their ninth consecutive series victory under Nick Paul's two goals, and Andrei Vasilevskiy's 30 saves in goal. Before this game, Andrei Vasilevskiy had allowed at least three goals in each of the first six games of the first-round series.
The goal for Toronto came from Morgan Rielly, and Jack Campbell made 23 saves in net.
Toronto hasn't made it past the first round of the playoffs since 2004. The team has lost nine of its last ten elimination games, including a 4-3 defeat in Game 6 two nights earlier in Tampa, Florida.
They were again unable to break the long, nasty record of playoff failures for the Maple Leafs, including six straight losses dating back to 2017 alone.
"It's hard to explain," Toronto captain John Tavares said. "It's frustrating, hard to fathom. It stings, it hurts, it's disappointing."
The current record for Toronto in home Game 7s is 7-3, including a loss at Scotiabank Arena last season after squandering a 3-1 series lead against Montreal Canadiens.
Tampa Bay vs. Toronto match highlights
A shot by John Tavares on Vasilevskiy appeared to give Toronto a 2-1 lead at 11:28 of the second period. The goal then was disallowed when Toronto defenseman Justin Holl was called for interference.
Rielly scored his third goal of the playoffs at 6:35 on a set-up from Mitch Marner and Auston Matthews to send the crowd into a frenzy. Campbell made several desperate saves on the ensuing penalty kill.
William Nylander missed high on a breakaway, and the Tampa goalie robbed Matthews with the Maple Leafs buzzing.
With a brilliant play, Paul scored his second goal of the night, and his second ever in the playoffs, with just 3:28 remaining of the period.
Vasilevskiy faced intense pressure on Toronto's power play just over six minutes into the third period. Still, he was able to keep the home team at bay.
As time wound down, Toronto kept up their offensive efforts despite the anxious and tense atmosphere on the rink.
On the other hand, the Maple Leafs were unable to find a solution to their problem with Campbell sitting on the bench as an extra skater. Bringing their postseason game to a disappointing conclusion.
Brayden Point injured
While preparing for their matchup with the No. 1 overall seed Florida Panthers in the second round, the Lightning must also deal with an injury to one of their own.
Lightning's forward Brayden Point suffered an injury late in the first period when his right leg got caught underneath him as he fell to the ice. He then headed down to the locker room in agony.
Point made a surprise appearance during the second period. But he left the building for one shift, and it is apparent that he was still in pain. He skated over to the bench, where he remained and did not return to the rink throughout the game.
"When Pointer got hurt, it seemed to lock the entire team in," said Lightning coach Jon Cooper. "I don't think we looked back."
It will be difficult for the Lightning if Point is unable to play at the start of the next series. During the Lightning's two Stanley Cup championship runs, he scored 14 goals, including the game-winning goal in Tampa Bay's Game 6 victory.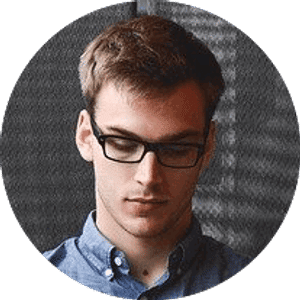 Jake Williams
Jake Williams is a sports gambling expert. He's been writing in the sports betting and DFS industry for over a decade. He specializes in MLB and NBA, along with College Basketball and College Football.